Image by congerdesign from Pixabay
A cross-disciplinary endeavor between the Lynch School of Education and Human Development and the Boston College School of Social Work was awarded a two-year grant from the Buffett Early Childhood Fund, setting the stage for the fall launch of BC's Institute for Early Childhood Policy, one of just five such institutes in the United States.  

Led by Lynch School Professor Rebekah Levine Coley and a leadership team of Lynch School and BCSSW faculty, this cross-disciplinary institute will expand research, training, and interdisciplinary collaboration between the two schools, and operate as a hub for a new Certificate in Early Childhood Policy and Leadership.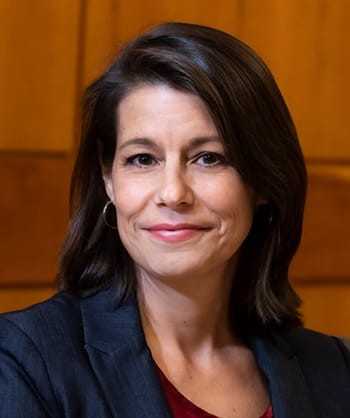 "Boston College has an exceptionally rich base of scholarship; active local, national, and international community partnerships, and quality training opportunities in early childhood arenas," said Coley, professor of counseling, developmental, and educational psychology. "The new IECP will amplify and expand these efforts, allowing us to increase our impact on the early childhood policy field."
Lynch School Associate Professor Mariela Páez will serve as assistant director; helming the BCSSW team are Kirsten Davison, Donahue and DiFelice Endowed Chair and associate dean for research, and Professor Catherine Taylor.
"Central to our mission is increasing the availability of early childhood policy leaders with robust scientific training in early childhood development, policy analysis, research methods, advocacy, and leadership," said Coley. "This will occur through a cohort-based training model of ECPL fellows, drawn from graduate programs across the Lynch School and School of Social Work. Establishment of the BC IECP will bolster our capabilities toward this aim, centering goals of diversity, equity, and inclusion, and creating a shared vision and set of strategies for expansion in the early childhood policy field."
Evidence on the science of early childhood has grown exponentially in recent years. New insights highlight the central role of family and early education contexts in supporting young children's healthy development in their earliest years, Coley said.  Coupled with enhanced policies and practices expanding access to early education and integrated services approaches, this research-practice-policy synergy has led to the need for an expanded corps of leaders in the field of early childhood policy.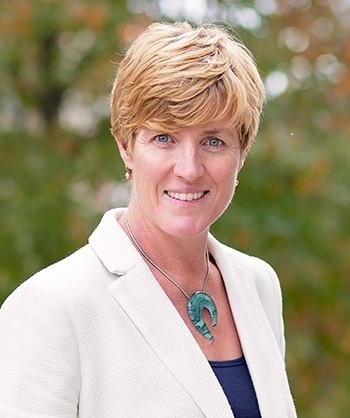 The grant, Coley explained, is funneled through the Early Childhood Policy in Institutions of Higher Education (ECPIHE) group at Teachers College of Columbia University.  
"BC was selected for a partnership with Columbia University's ECPIHE initiative after a rigorous, competitive national application process," she said.  "BC IECP is one of five centers funded through this initiative, which also includes hubs at the University of California at Berkeley, University of Colorado at Denver, University of Florida, and University of Washington. This growing consortium of ECP centers across the country will be supported through an online network, with the goal of partnering with additional universities in future years."
The initiative is initially funded by the Heising-Simons Foundation, with additional support from the Buffett Early Childhood Fund, the Bezos Family Foundation, and the Stranahan Foundation.
Additional fundraising efforts will assure the longevity and sustainability of the BC IECP, Coley said.
"The BC IECP will serve as the base for our new interdisciplinary ECPL Certificate, delivered through an inclusive 1.5-year cohort training model designed to develop a synergistic learning community that brings together students from multiple master's and doctoral programs with shared interests in early childhood.
 "We envision the IECP and the ECPL training program as initiatives that will grow over time to create a strong interconnected web of faculty leaders, community partners, and an alumni network of ECP leaders and professionals who will make significant scientific, educational, and policy advancements to support children, families, and communities."
Representing the BCSSW on the IECP leadership team are Salem Professor in Global Practice Theresa S. Betancourt, Associate Professor Summer Sherburne Hawkins, and Assistant Professor Vincent Fusaro. Lynch School members include Adjunct Professor Carmela J. DeCandia, Professor Eric Dearing, Assistant Professor Daphne A. Henry, Associate Professor Betty Lai, and Assistant Professor Raquel Muñiz.  
Current BC master's and doctoral students with a demonstrated interest in research, leadership, and policy related to the early childhood field are encouraged to apply for the ECPL training program. The institute website is to be launched shortly; in the interim, contact the Lynch School or BCSSW for information.
 Phil Gloudemans, Unversity Communications | September 2021