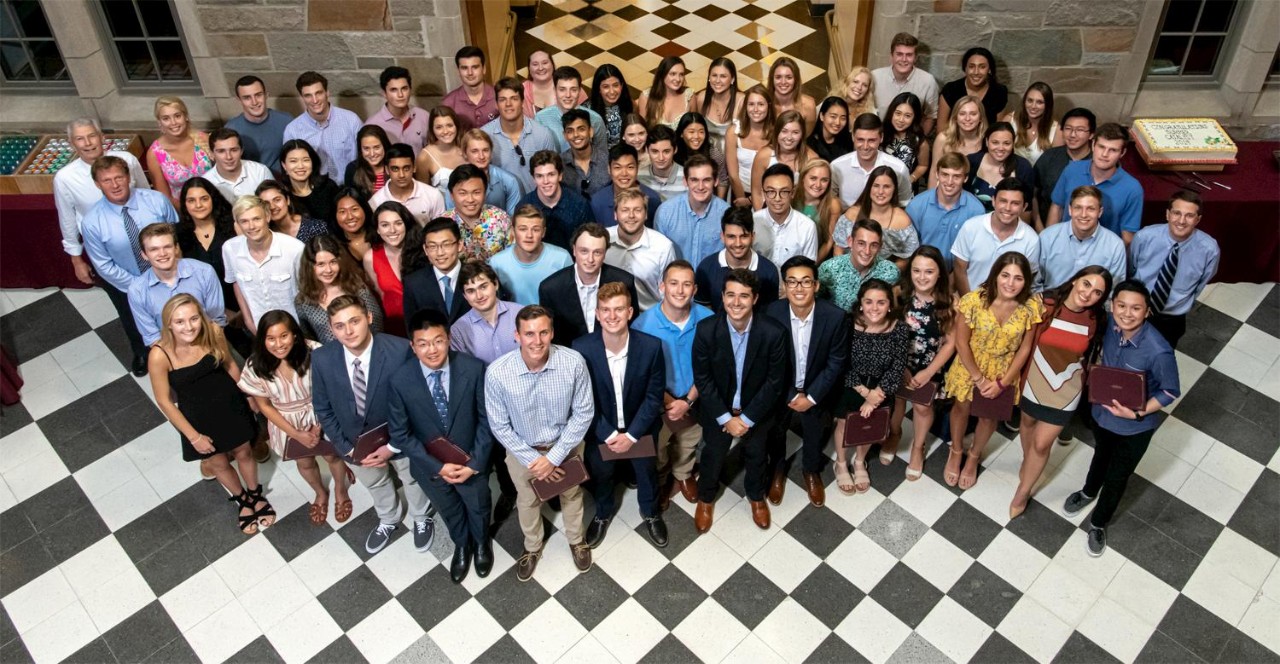 Eighty-three students are new graduates of this year's Summer Management Catalyst Program offered by Boston College's Carroll School of Management exclusively to non-management students

The Catalyst Program is an intensive, full-time, nine-week, nine-credit program, designed to provide students with a solid and broad foundation across key functional areas of management.
Developed in response to the growing desire for business classes among BC students across many fields of study, the program began in the summer of 2014 with 33 students.
During the summer months, participants take three full courses and a career practicum that covers a wide range of business management topics, including management, accounting, finance, marketing, ethics, law, Excel, big data, and career skills. Students interested in minoring in the Carroll School of Management may apply this coursework to their minor. Participants also develop career strategies in building a personal brand through sessions in areas ranging from skills assessment to effective networking.
The program includes a exclusive career night with potential recruiters from a wide array of industries.

"The Catalyst Program makes a deep impact on the way our students think as well as upon their career options," said director Thomas Wesner, an associate professor of the practice in the Carroll School's Business Law department.  
The Catalyst Class of 2019 comprised 76 Boston College undergraduates, six members of the BC Class of 2019, and one student from Denison University.

—University Communications | August 2019