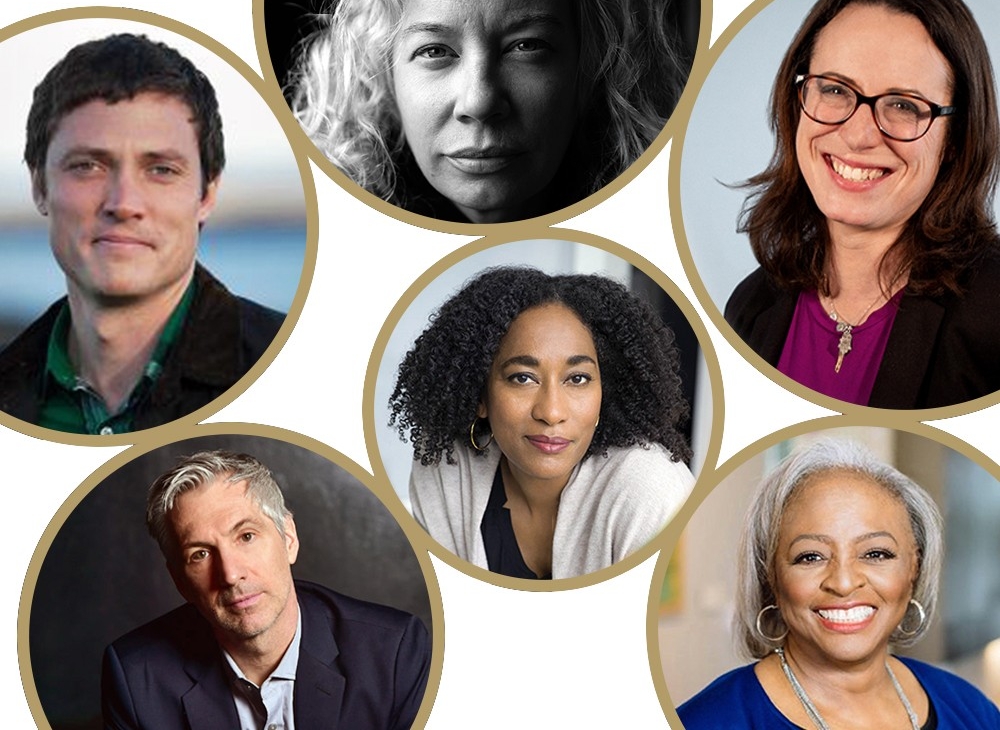 The upcoming 2020 presidential election provides a timely backdrop for the campus appearance by award-winning New York Times White House correspondent Maggie Haberman, which kicks off te fall season of the University's Lowell Humanities Series, which will be held in virtual format this semester.
Associate Professor of English James Smith, the LHS director, said the fall line-up "offers students the opportunity to enhance their academic experience by engaging with conversations addressing a series of urgent issues in our society, including civic engagement in an election year, voting suppression, climate change, social justice, veterans' care services,  and the ongoing public health crisis."
All events are free; registration is required.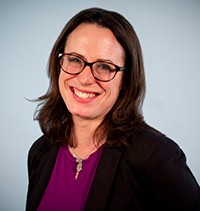 Maggie Haberman
"The Current Political Landscape"
September 9 | 7:00 p.m.
After joining the New York Times as a campaign correspondent in 2015, Haberman was part of a team that won a Pulitzer Prize in 2018 for reporting on Donald Trump's advisers and their connections to Russia. Prior to the Times, she was a political reporter at Politico and a finalist for the Mirror Awards, with Glenn Thrush, for the 2014 Politico profile "What Is Hillary Clinton Afraid Of?" Haberman previously worked at publications including the New York Post and New York Daily News. Her appearance is cosponsored by the Campus Activities Board. Registration is required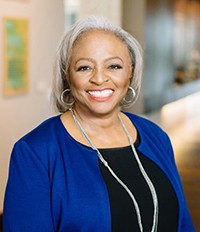 Carol Anderson
"One Person, No Vote"
September 30 | 7:00 p.m.
Emory University's Charles Howard Candler Professor of African American Studies, Anderson is the author of White Rage: The Unspoken Truth of Our Nation's Divide, a New York Times bestseller, Washington Post Notable Book, and National Book Critics Circle Award winner. She is also the author of other books including One Person, No Vote: How Voter Suppression is Destroying Our Democracy, which was long-listed for the National Book Award and a finalist for the PEN/Galbraith Award in non-fiction. She was a member of the U.S. State Department's Historical Advisory Committee and board of directors of the Harry S. Truman Library Institute and the National Economic and Social Rights Initiative. Co-sponsored by the Winston Center for Leadership and Ethics and the History Department.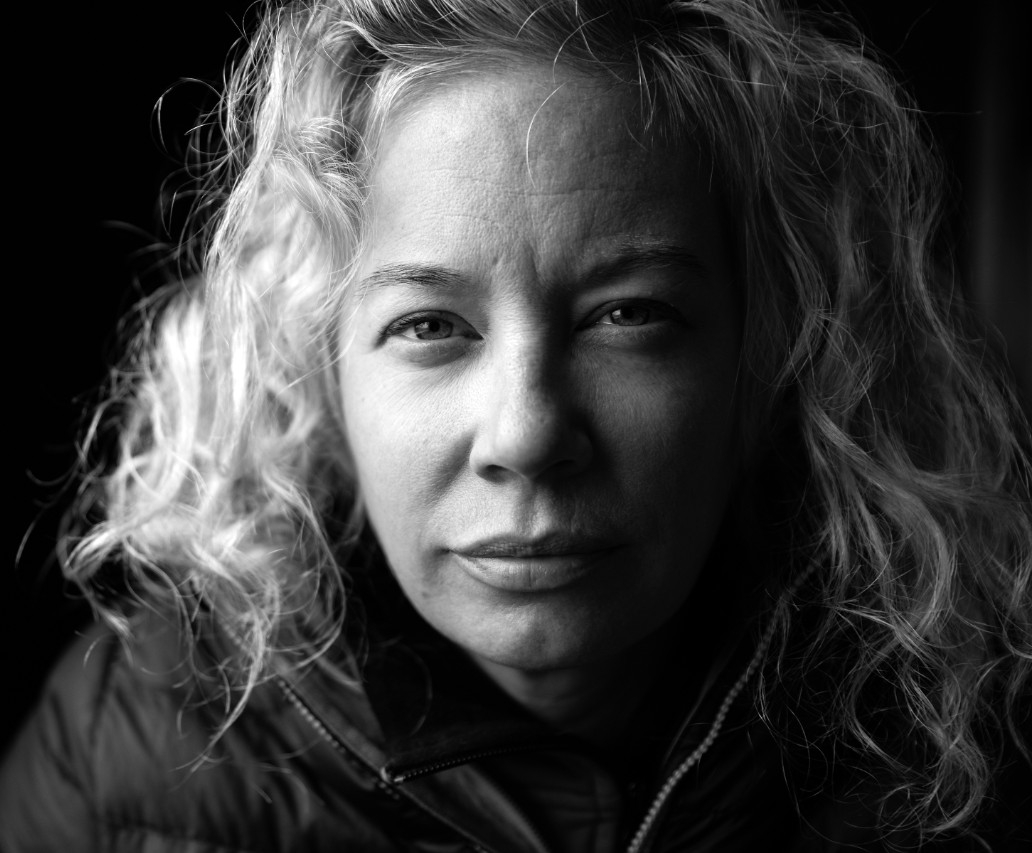 M Jackson
"The Secret Lives of Glaciers"
October 7 | 7:00 p.m.
A geographer, glaciologist, TED Fellow, and National Geographic Society Explorer, Jackson is the recipient of notable grants and awards including U.S. Fulbright grants and a U.S. Fulbright Ambassadorship. Currently a National Geographic Society arctic expert, she has worked for more than a decade chronicling that region's climate change and communities, guiding trips, and exploring glacial systems. Her memoir While Glaciers Slept: Being Human in a Time of Climate Change weaves together parallel stories of what happens when the climates of a family and a planet change. In The Secret Lives of Glaciers, she explores the impacts of glacier change on the human and physical geography of Iceland. Co-sponsored by the Earth and Environmental Science Department and the Environmental Studies Program.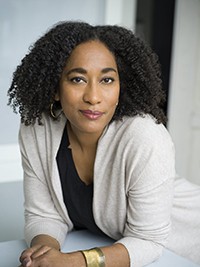 Bridgett M. Davis
"The World According to Fannie Davis"
October 21 | 7:00 p.m.
In addition to her success as novelist, essayist, teacher, filmmaker, and curator, Davis has earned accolades for her memoir, The World According To Fannie Davis: My Mother's Life in the Detroit Numbers, a New York Times Editors' Choice. Writer and director of the award-winning film "Naked Acts," she also is an advocate in promoting and nurturing literary talent by people of color. As an early-career reporter, Davis wrote for newspapers and magazines and her recent reviews and essays have been featured in such prominent publications as the New York Times and O, The Oprah Magazine. Davis is a professor of Journalism and the Writing Professions at Baruch College, CUNY and facilitates writing workshops for junior faculty of color and women. Co-sponsored by the African & African Diaspora Studies, American Studies and Journalism programs.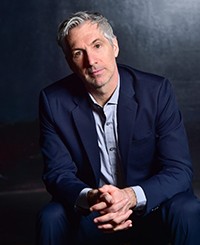 Stephan Wolfert
Cry Havoc!
November 4 | 7:00 p.m.
Wolfert left a career in the military—having served as an Army medic and infantry officer—for a life in the theater after seeing Shakespeare's "Richard III." He earned a master of fine arts degree from Trinity Repertory Conservator and went on to create and direct the military segments for Twyla Tharp and Billy Joel's Tony-Award winning Broadway production "Movin' Out." Wolfert is the founding artistic director of Shakespeare & Veterans, and the Veterans Center for the Performing Arts. He is currently a company member and the head of outreach for Bedlam in New York City, and the creator of DE-CRUIT: a program to reintegrate military veterans using classical actor training. Co-sponsored by the Theatre Department.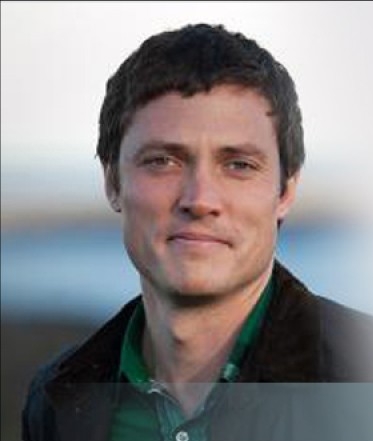 Michael Murphy
Architecture, Justice, and Beauty
November 12 | 7:00 p.m.
Murphy is the founding principal and executive director of MASS Design Group, an architecture and design collective that leverages buildings, the design and construction process to become catalysts for economic growth, social change, and justice. With a portfolio comprising more than a dozen countries and spanning health care, education, housing, and urban development, MASS's work has been published in some 900 publications and won global awards. Its project, the National Memorial for Peace and Justice, was named the single greatest work of American architecture in the 21st century. Murphy's 2016 TED talk reached over a million views and was awarded the Al Filipov Medal for Peace and Justice. Presented by the Park Street Corporation Speaker Series and co-sponsored by LHS.
"I want to urge faculty to encourage students to register for the webinars via the BC Event Calendar and to avail themselves of the additional resources linked to each event and accessible from the Lowell website," said Smith, who acknowledged the support of the Office of the Provost and Dean of Faculties and the Institute for the Liberal Arts in the move to a virtual webinar format this semester, which along with the generosity of the Lowell Institute ensured the continuity of a 63-year-old BC tradition.  

Smith also expressed thanks to the departments, programs, and partners across campus which co-sponsor Lowell events and help make possible the vibrant intellectual dialogue they foster.

Registration links for each webinar will go live two weeks prior to each event. To register, and for more details, including resources for faculty and students, go to bc.edu/lowell.

University Communications | September 2020