The controversy over slavery's history in, and impact on, the U.S. has not dimmed with time, says Associate Professor of History Cynthia Lynn Lyerly, and the challenge of teaching high school and college students about it has only grown.

"It's a topic that can fuel strong emotions: guilt and discomfort among white students, shame and trauma among black students," says Lyerly. "At the same time, some students have serious misconceptions about slavery, and others don't understand how something that 'ended' more than 150 years ago has any relevance to American society today."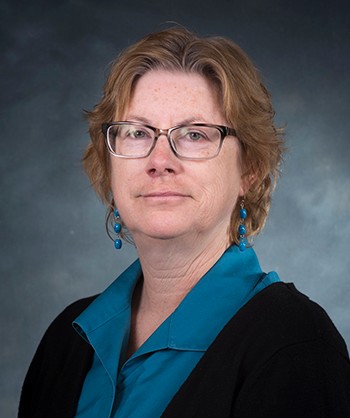 So, in 2016, Lyerly and Salem State University Associate Professor of History Bethany Jay, who received her Ph.D. in history from Boston College, published a selection of essays offering advice and direction on how to teach the many historical, political, and social dimensions of slavery, and spur candid, constructive discussion among their students.
Their book, Understanding and Teaching American Slavery, has been selected for the 2018 James Harvey Robinson Prize by the American Historical Association, the largest professional organization serving historians in all fields and all professions. Awarded biennially since 1974, the Robinson Prize recognizes a teaching aid which has made the most outstanding contribution to the teaching and learning of history in any field for public or educational purposes.

"As an educator, you always want your teaching to have an impact beyond the classroom," says Lyerly, who joined the Boston College faculty in 1995. "So you can't help but feel pleased when you get a note that says, 'I'm a teacher from Minnesota, and I use your book for my class.' So now, to have our book honored by an association of our peers is even more gratifying."

Understanding and Teaching American Slavery is divided into three sections: "Slavery and the Classroom," "Teaching Specific Content," and "Sources and Strategies for Teaching Slavery." Its 19 essays were written by leading historians and history educators; the foreword was by the late Ira Berlin, a highly regarded pioneering researcher on slavery. 

According to Lyerly, the depiction of slavery—whether in non-fiction, literature, or popular culture—has often tended to focus on compelling, dramatic elements, such as the experiences of runaway slaves or the physical abuse meted out by slave-owners. What's lost, she says, are the complex, everyday realities of slavery and the efforts of slaves to retain their humanity and dignity. Nor is the wider context of slavery in the U.S., and the degree to which it became embedded in America's economic, political, and social landscape, adequately conveyed.

"There are a number of myths and mistaken ideas that have emerged over the years, and students may bring these with them to the classroom," says Lyerly. "One is that Frederick Douglass was a 'typical' escaped slave—in fact, few actually made it. We're certainly drawn to the drama and poignancy in slaves' attempts to run to freedom, but the institutional brutality, and the everyday resistance to it, offers a far more accurate portrait of slavery.

"There are other fictions, such as that the Civil War wasn't about slavery, or the Founding Fathers wanted to abolish slavery—or, perhaps most of all, that slavery was a specifically southern institution, when in fact it was an American one."

In addition to writing the book's introduction, Lyerly and Jay each contributed a chapter. In hers, Lyerly discusses one resource she has used in class: the series of interviews with former slaves undertaken by the Works Progress Administration in the 1930s. As she explains, students learn to discern the shortcomings in the narratives as reliable source material: They were not verbatim transcriptions of interviews but after-the-fact renditions by WPA workers, for example; and most interviewers were white—in fact, some of the former slaves had even been owned by interviewers' relatives—which, in the 1930s Jim Crow era, almost certainly affected how the subjects would respond. Students also compare the content of WPA narratives with those of autobiographies by former slaves.

"They learn to be good historians, to challenge sources, discard some interviews as too biased, to read between the lines, to understand context," Lyerly says. "They also learn a great deal about slavery—some of it only after in-depth study of these sources, their creation, and the historiography."

Other methods and approaches discussed in the book include teaching about slaves' determination to maintain a cultural identity distinct from that of their owners; how the 13th Amendment fell short in abolishing slavery; and using film, music, and other forms of art to illuminate the era of slavery.

"Slavery cast a long shadow over American history, and it's vital that students—and teachers—understand this," says Lyerly. "When it comes to slavery, America has a habit of seeing constant progress, but without a reckoning of the impact and legacy. It's a long overdue discussion."
—Sean Smith | University Communications | November 2018