The Society of Christian Ethics has honored Monan Professor of Theology Lisa Sowle Cahill with its 2023 Lifetime Achievement Award.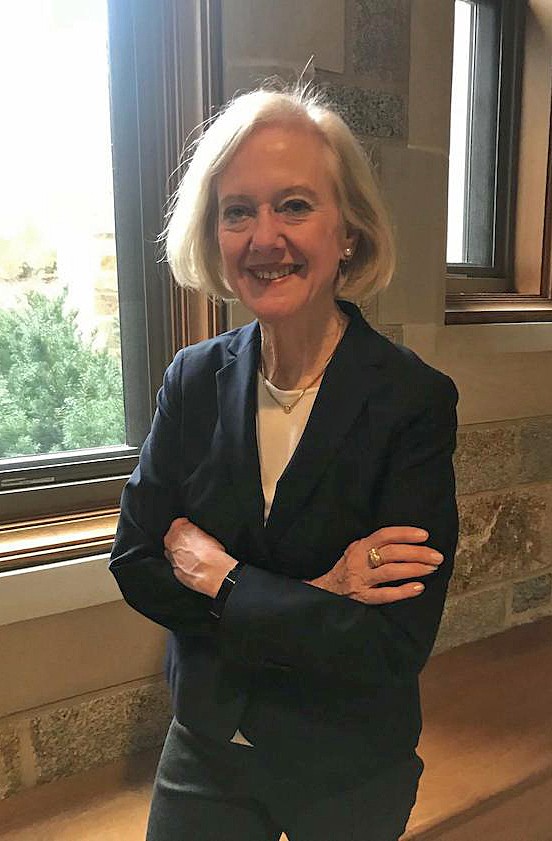 Cahill was recognized at the society's annual meeting earlier this month in Chicago for "the important role that she has played in shaping the field of Christian ethics in over four decades within the academy, the church, and civil society."
A scholar of global renown and influence, Cahill is the author of 10 books and hundreds of articles and book chapters on topics such as sex and gender, bioethics, war and peacemaking, Catholic social teaching, Christology and ethics, and the history of Christian ethics.
She serves on 11 editorial boards, and has co-edited seven books as well as 13 issues of the international journal Concilium. She is a former president of the Society of Christian Ethcis and the Catholic Theological Society of America.

Beyond her scholarship and service, Cahill is also known as an influential and highly regarded teacher. In 2020, a festschrift titled Reimagining the Moral Life: On Lisa Sowle Cahill's Contributions to Christian Ethics was published, featuring contributions from her former doctoral students as well as an overview of her work in the field.

University Communications | February 2023