A gift intention will establish the Clifford and Kitz Chair in the Hebrew Bible/Old Testament—the first endowed chair at the School of Theology and Ministry, STM Dean Thomas D. Stegman, S.J., has announced.
The Clifford and Kitz Chair is named in honor of STM Professor Emeritus Richard J. Clifford, S.J., a renowned Old Testament scholar who served as the founding dean of the STM. The chair will be made possible through the generosity of BC alumna Anne Marie Kitz M.A.T. '80, M.Div. '84, a religious scholar, educator, and author who has known Fr. Clifford for 40 years.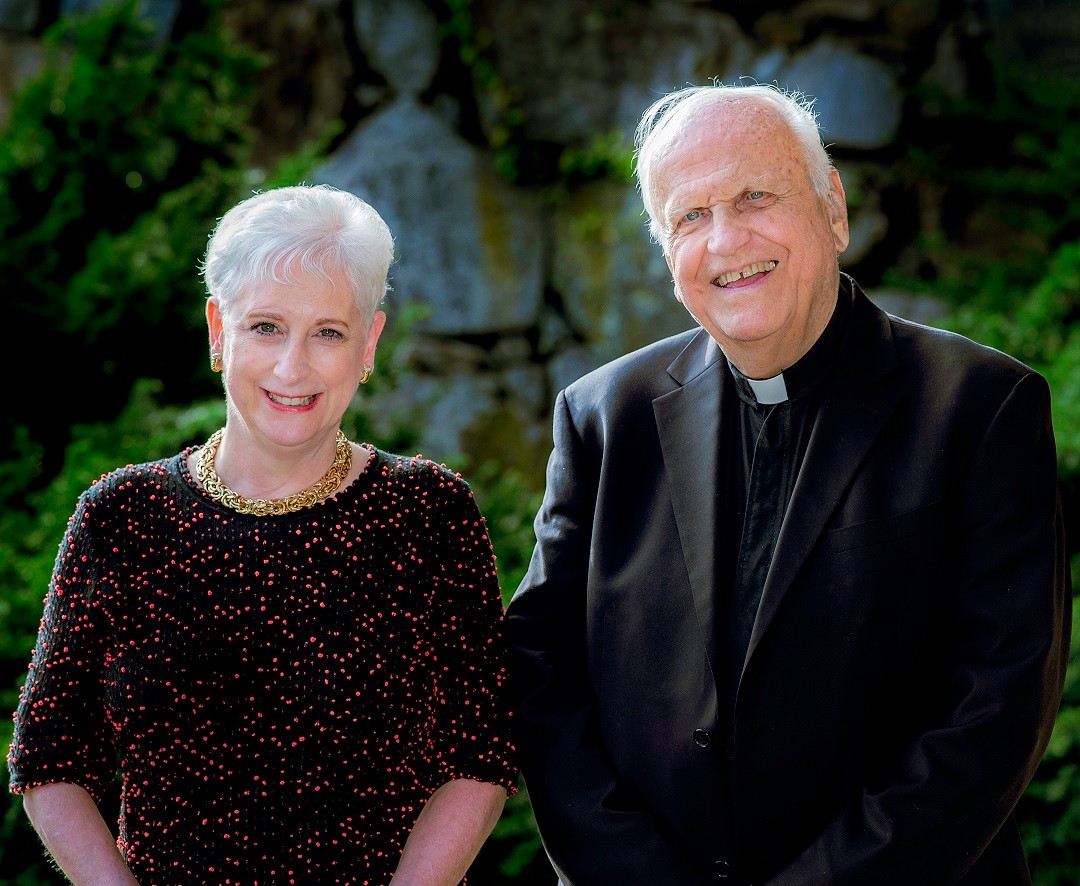 "Anne Marie has a deep appreciation for the work that we do at the STM," said Fr. Stegman, adding that her gift intention is "an investment in the intellectual capital needed to transform future generations of leaders who will serve Catholic and Christian communities both in and beyond the Church.
"On behalf of the University, I want to give my heartfelt gratitude to Anne Marie for her extraordinary dedication to the School of Theology and Ministry," he added. "Her generous investment plays an important role in upholding the Jesuit, Catholic heritage of Boston College and helps us to ensure an even brighter future for the school. We are deeply grateful for her leadership and philanthropy."
The Kitz Family also supports an annual lecture at the STM in honor of Fr. Clifford, as well as a scholarship.
"I've never met anyone who has so fully and completely embodied the Jesuit values in every aspect of his life," Kitz said about Fr. Clifford. "He is the best Old Testament/Hebrew Bible professor I have ever had."
Kitz first met Fr. Clifford in 1981 when he served as her faculty advisor during her studies at Weston Jesuit School of Theology. Kitz went on to earn a master of theology degree from Harvard Divinity School and a Ph.D. in Ancient Near Eastern Studies from Johns Hopkins University. She has taught Old Testament studies at Loyola University Maryland and in the seminaries in the archdioceses of Baltimore, St. Louis, and Milwaukee. She is the author of the book Cursed Are You! The Phenomenology of Cursing in Cuneiform and Hebrew Texts, as well as articles in the Journal of Biblical Literature, Catholic Biblical Quarterly, Journal of the American Oriental Society and other publications. She is working on a book project titled A History of the God who Creates.
Kitz said that the endowed chair is formal acknowledgement of Fr. Clifford's lifelong contributions to the School of Theology and Ministry.
A Boston College graduate, Fr. Clifford taught biblical studies at Weston Jesuit School of Theology from 1970 to 2008. He was president of Weston Jesuit when it reaffiliated with Boston College, and he went on to serve as the founding dean of STM from 2008 to 2010. He is a former president of the Catholic Biblical Association and was general editor of the Catholic Biblical Quarterly. He is a co-editor of the award-winning Paulist Biblical Commentary. His many publications include The Wisdom Literature, Proverbs: A Commentary, Psalms 1-72, and Psalms 73-150.
The Clifford and Kitz Chair was announced at the September 23 Clifford Lecture on "The Bible and Human Rights," presented by John J. Collins, the Holmes Professor of Old Testament Criticism and Interpretation at Yale Divinity School.
Kathleen Sullivan | University Communications | October 2021