Candelight Mass at Saint Joseph's Chapel, Boston College
How do the faithful practice their faith in a time of pandemic and social distancing which, for Catholics, has meant the cancellation of public Masses and access to the sacraments?
For Vice President and University Secretary Casey Beaumier, S.J., it means resuming the 10 p.m. Candlelight Mass that is celebrated on Upper Campus Mondays through Thursdays during the academic year—a tradition for more than a decade. As was the case before the COVID-19 outbreak, Mass is offered at St. Joseph's Chapel. The difference now is that attendance is via Zoom rather than in person.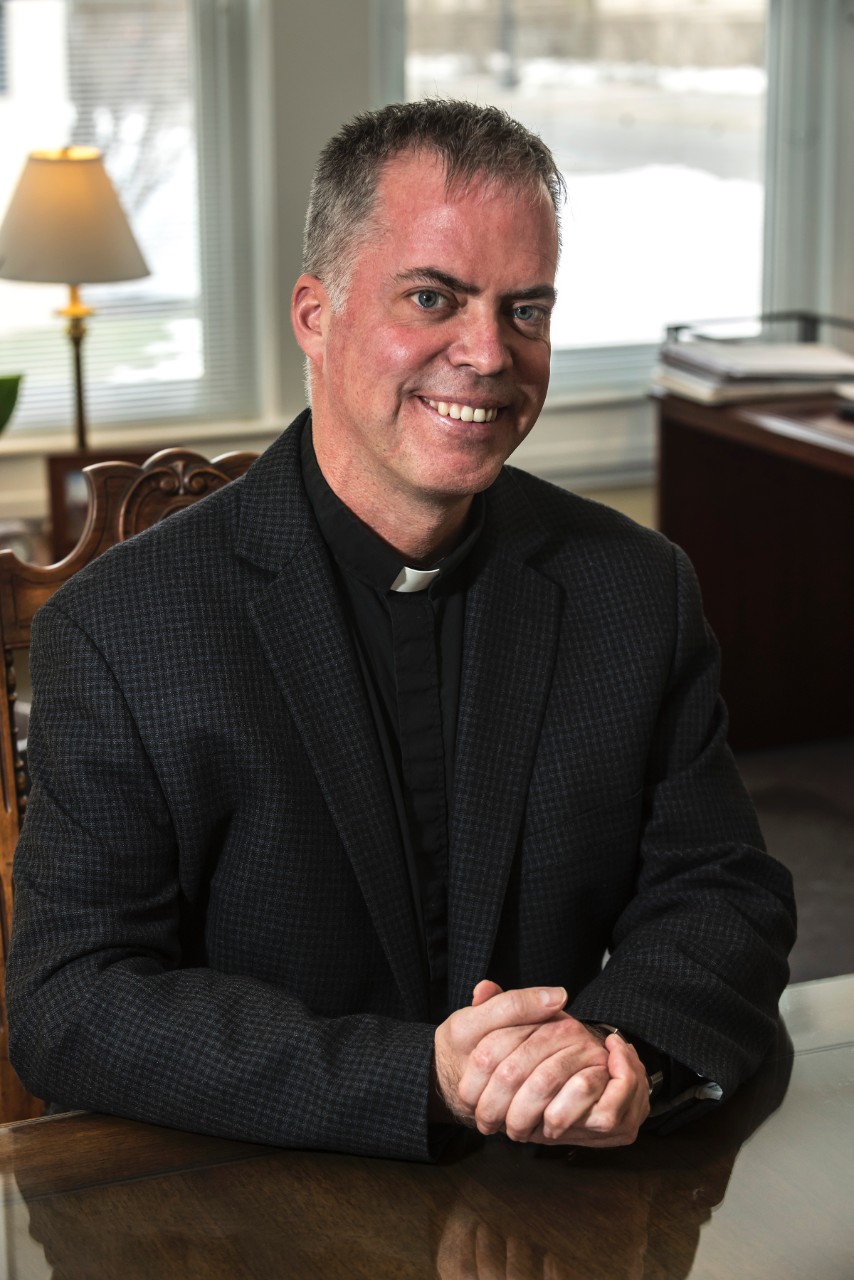 "We want to do whatever we can to support our students—and really, anyone who wants to join in prayer," said Fr. Beaumier, who also is director of the Institute for Advanced Jesuit Studies. "I want to do whatever I can to help the students stay connected."
The last in-person Mass was celebrated at St. Joseph's on March 11 after it was announced that the University would transition to online classes and most resident students would be leaving campus. "It was a sad and abrupt moment," said Fr. Beaumier, who added that at the conclusion of that Mass students took candles with them "to carry the light of Christ as a beacon of hope during these coming weeks and months."
The Candlelight Mass resumed on March 19, the Solemnity of Saint Joseph, with Fr. Beaumier celebrating and IAJS staff Taiga Guterres and Matt Schweitzer providing technical support. There are some 300 registrants and those tuning in can offer petitions during the Prayers of the Faithful and the sign of peace via the chat feature.
Boston College priests Michael Magree, S.J., Matt Monning, S.J., and Cesar Muziotti, S.J., are other celebrants of the Candlelight Mass.
Registration can be accessed via bit.ly/BCcandlelightmass. The registration will provide details on how to join the livestream, and reminders will be sent by email before each Mass begins.
Elsewhere at BC, St. Mary's Chapel is open for private prayer and reflection, and resident ministers, who live on campus, are meeting the needs of students who remain at the University.
Campus Ministry has launched a social media campaign called "Reflections on Being Connected," through which students and other members of the BC community can share who or what makes them feel grounded and connected to God during this time.
In a reflection offered last week, Meghan Boyer '20 wrote: "I have really felt the strength of our BC community over these last few days, with professors and peers reaching out to offer emotional, moving, and financial support to BC students in need. The love that exists within the BC community is unlike anything I have ever felt or experienced, and it is through these continued small acts of 'showing up'…that give me hope, and make me feel connected to God."
"We recognize that community is at the heart of the Boston College experience; it is also an important part of how we understand faith. So Campus Ministry is working to creatively keep community together during these days," said Campus Ministry Associate Director Ryan Heffernan, who noted the creation of a new Christian Life Community, or CLC, group for students looking to stay connected to peers. The group will meet via  Zoom every Friday at 11 a.m. to check-in, pray, and reflect.
He added that Campus Ministry is working in conjunction with Intersections to form an online CLC group for faculty and staff.
"The Ignatian Society's Weekly Examen continues to be held," he added. "For the rest of the spring semester, it will be broadcast on the Campus Ministry Instagram account (@bccampusmin) every Wednesday at 9:45 p.m. We had 60 people participate last week."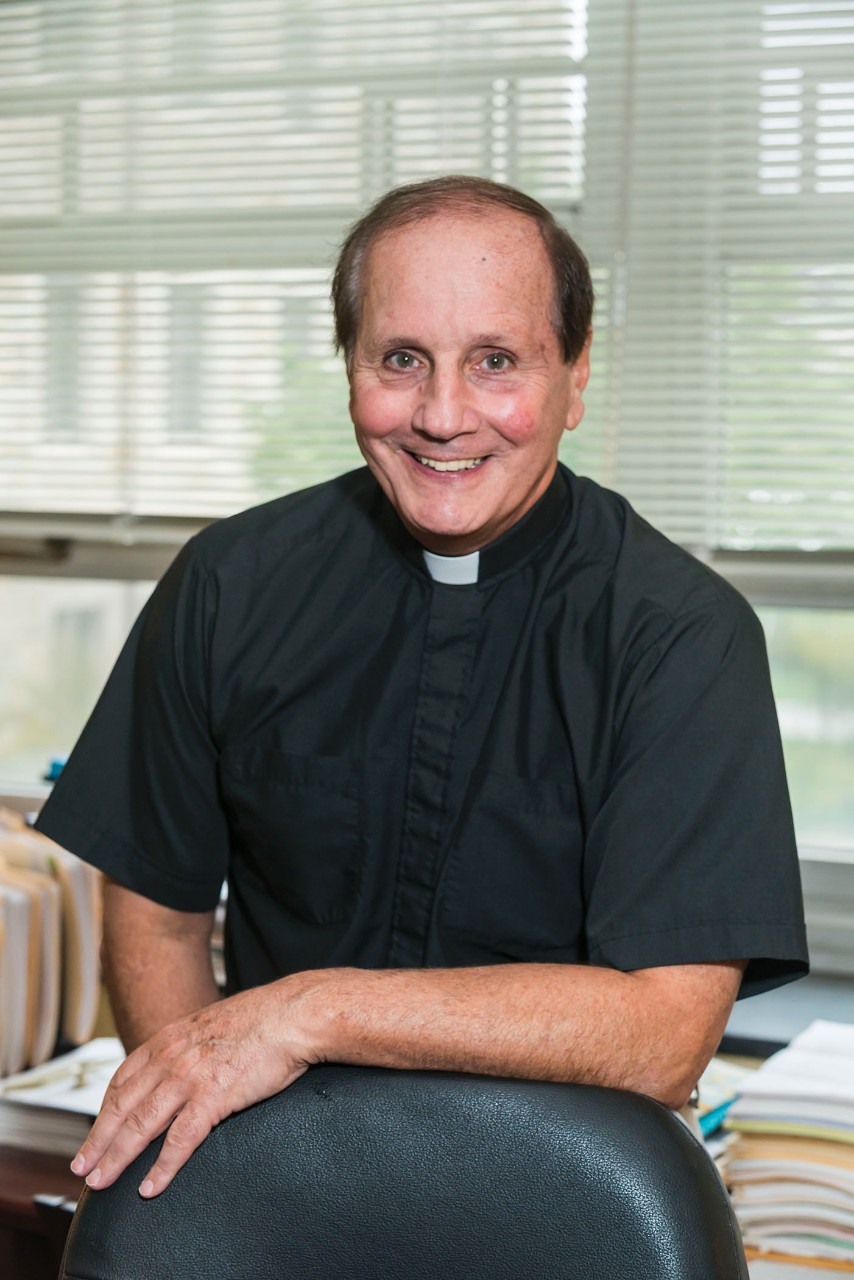 After Massachusetts Governor Charlie Baker issued a stay-at-home advisory, Campus Ministry staff began working remotely. The ministry@bc.edu email is monitored throughout the day and is the best way for members of the BC community to reach out if they would like to get in touch with a campus minister for pastoral support, need care from the department, or want details on any of their virtual offerings. There also is a form for BC community members who wish to explore working remotely with a spiritual director.
Associate Vice President and Director of Campus Ministry Rev. Tony Penna finds comfort in the words of Bishop Fulton Sheen: "Unless there is a Good Friday in your life, there could be no Easter Sunday."
"There's no doubt that these are difficult times for everyone, including the Boston College community," said Fr. Penna. "Luckily, the BC community is founded on a bedrock of spirituality and faith that maintains that good will ultimately prevail, even in the worst of times. Though we move forward now toward Easter Sunday with churches closed and without Eucharist celebrated and many of the other traditional practices of our faith, let us do so with the assurance that our God will find us in whatever ways we pray this Lenten season."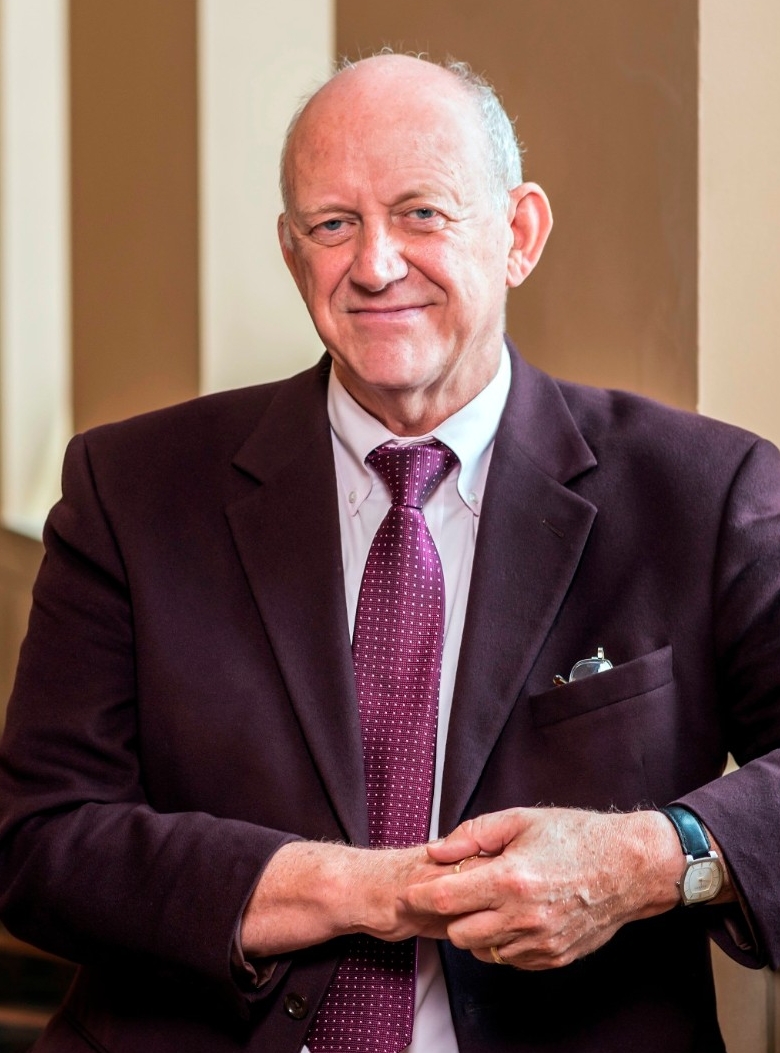 As for practices that can take place at home, School of Theology and Ministry Professor Thomas Groome suggests daily scripture readings. (Sign up at the U.S. Conference of Catholic Bishops website to have the daily readings emailed each morning.)
He says he begins his approach to the scripture by first pausing to "check in" with God, offering thanks for the new day and recognizing what is going on in his life at the present time, "hopes and cares, joys and sorrows." He then proceeds with reading the assigned scripture readings, looking for that verse that most speaks him.
"I try to begin with the assumption that there is surely one verse or line here that will be 'just for me'—to take to heart," said Groome. "And sure enough, there always is.
"Then I talk to God about the verse that's for me for a little while. I end with whatever prayer wells up from my heart," he added.
Groome also said that he relies on his long-held practice of saying the rosary when he is worried or has trouble sleeping "Most often I never finish it, its mantra-like rhythm lulling me back to sleep. However, my grandmother always assured that it's enough to start the rosary—if you fall asleep, the angels will finish it for you."
STM Online: Crossroads, which provides online adult spiritual enrichment and faith formation, has responded to the public health crisis by expanding its offerings, according to STM Continuing Education Director Meghan Lovett. An online course on the Psalms starts Mar. 25. "In these difficult and trying times, it seems appropriate to look at the Psalms as a source of prayer."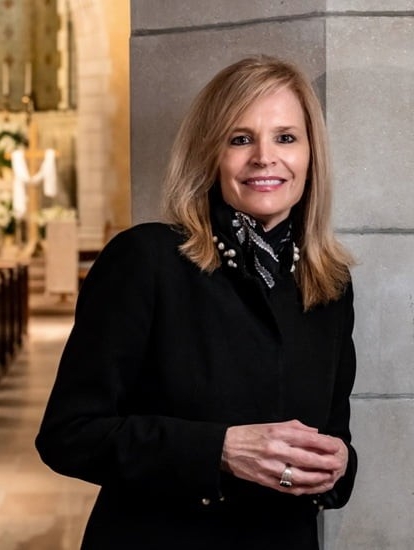 Because of its robust online resources, the Church in the 21st Century Center is particularly well positioned to offer Catholics a place to engage with their faith during this time of forced isolation.
For Lent, C21 is offering "Living Lent," an online devotional site that makes available scripture passages, videos, podcasts, and articles centered on a different theme each day of Lent. Visit https://c21lent.org/.
Faith Feeds, a parish-based program where people gather for a conversation about faith over a shared meal, has moved online. Virtual Faith Feeds will be held using Google Hangouts.
Inspired by C21 Director Karen Kiefer's book Drawing God, the center has launched the Friendship Project, which challenges youngsters to think about how they can see God in the people around them. A kit, with question prompts and drawing pages, is available for download at drawing-god.com. The Drawing God website also has Lenten-related drawing activities for children, such as prayer placemats and Stations of the Cross.
According to Kiefer, this time of disruption can also lead to more time for reflection. "Life is always so busy, so this time offers many the chance to possibly hear God's whisper and see God working in kindness and compassion."
For more details on C21 offerings or to read faith stories, listen to GodPod podcasts, watch Agape Latte videos, or access the spring issue of C21 Resources (coming in April), visit the C21 website, c21engage.org.
Finally, Mario Powell, S.J., '03, M.Div.'14, S.T.L.'15 and School of Theology and Ministry Assistant Professor Michael Simone, S.J., continue to provide this year's BC Alumni Association weekly reflections for the Lenten season.

Kathleen Sullivan | University Communications | March 2020