Boston College junior Dennis Wieboldt, a history and theology major from Martinsville, New Jersey, has succeeded in doing what the state's media and political establishment could not—showcasing U.S. Senator Edward J. Markey '68, J.D. '72 and his Republican challenger Kevin O'Connor J.D. '89  in a town hall event on October 21 at 8 p.m., just 13 days before the November 3 election. (RSVP at this link is required.)
Wieboldt, who serves as a representative in the UGBC Student Assembly, undergraduate fellow with the John Marshall Project, junior fellow at the Clough Center for the Study of Constitutional Democracy, advisory board member of the Church in the 21st Century Center, catechism instructor at Saint Ignatius Parish, and ELL tutor with the Boston College Volunteer & Service Learning Center, got both candidates to agree to speak on the topic of Youth Engagement and the 2020 Election through his leadership in the Boston Intercollegiate Government.
Founded nearly two decades ago, BIG is a student-led governance organization that represents more than 60,000 undergraduates in the Greater Boston area. It hosts student-centered civic engagement events and leads advocacy initiatives on local, state, and federal levels. On behalf of UGBC, Wieboldt and BC senior Laura Perrault helped reorganize the group last spring, a contribution that led to his election as chair this fall. Working with student leaders at area colleges, he was able to schedule both candidates for back-to-back town halls where students can pose questions about the future of the Commonwealth and the nation as a whole.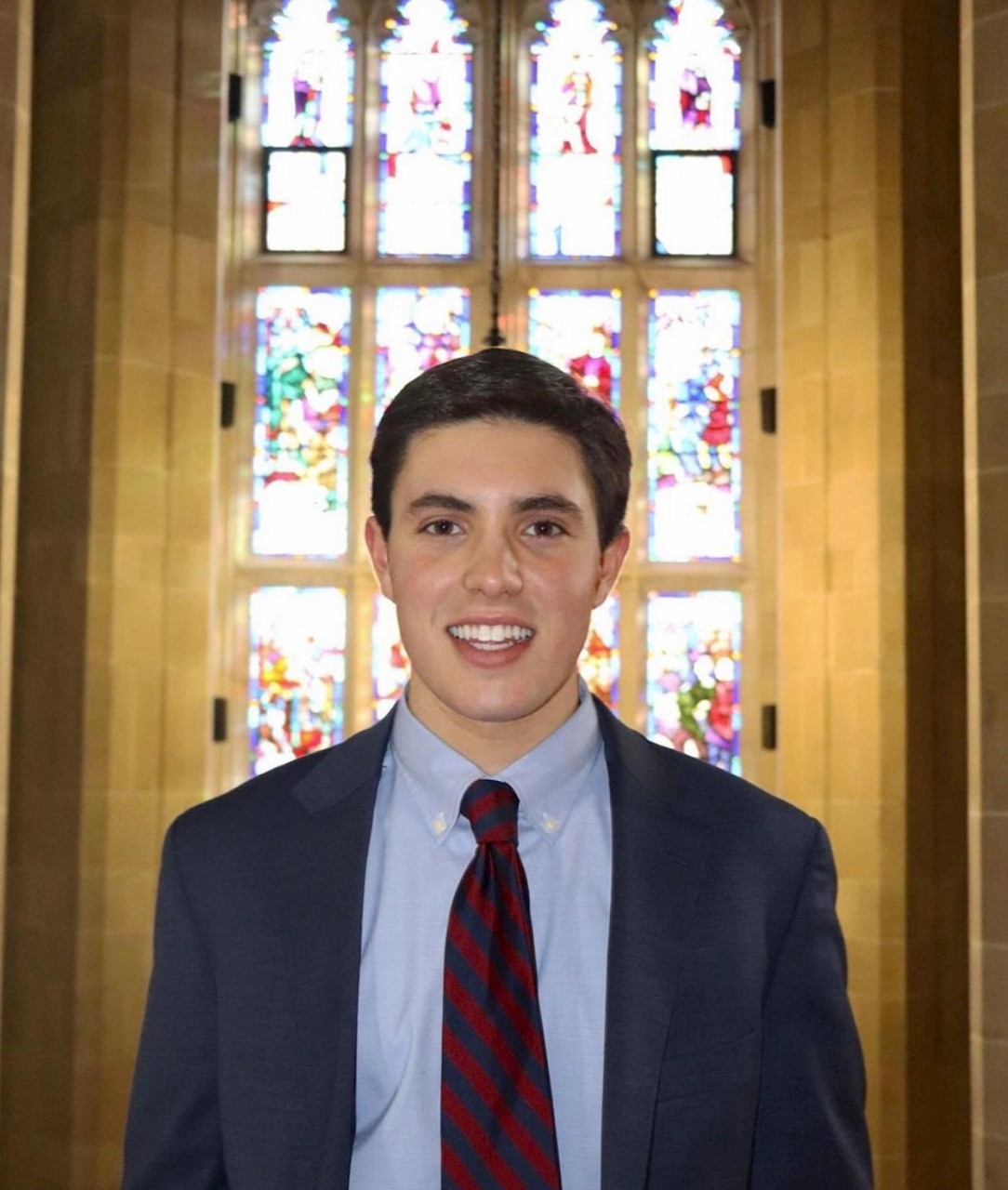 "This event will provide a unique opportunity for students to ask pressing questions to both candidates about issues important to youth voters," said Wieboldt. "From climate change to healthcare, criminal justice reform to economic opportunity, COVID-19 to college affordability, and immigration to the Supreme Court, this will be one of the last opportunities for voters--youth and otherwise--to hear directly from the major-party Massachusetts Senate candidates about the most critical challenges that face our nation."  
In a time of great political division, Wieboldt says that BIG has worked diligently to be a non-partisan voice of leadership of, by, and for Greater Boston area college students.
"Through my tenure as chair, I will continue to ensure that BIG provides a forum for policy-makers and students alike to come together and work cooperatively on issues that impact everyone, no matter their voter registration," said Wieboldt.
"Though we seem to have difficulty escaping the cycle of hyper-partisanship that has beset our nation in the past few years, BIG will continue to work on a nonpartisan basis to promote civic engagement and lead advocacy initiatives that support the community of students who call Boston home."
Wieboldt says he plans to pursue a master's degree in history at BC before attending law school, though he has not ruled out a career in politics.   
"While leading BIG and managing my other academic/extracurricular commitments creates quite the scheduling challenge, I have always believed that doing my part to promote greater understanding of our political process and the issues that face the U.S. is a small contribution I can make to the promotion of the common good," said Wieboldt.
"Boston College has taught me that although we may be just one small chapter in a much larger history, we have the agency to write that chapter well, especially by working collaboratively with others."
 
Jack Dunn | University Communications | October 2020