Official portrait of the Class of 2026, taken in Alumni Stadium on August 28. (Taylor Morales)

The 2,335-member Boston College Class of 2026 reflects encouraging trends for the University's overall recruitment and admission efforts, as well as its commitment to first-generation students from families with high levels of financial need.

BC achieved yet another admission milestone with this year's freshman class, receiving 40,494 applications—the highest in University history, eclipsing the previous high of 39,877 set only last year—from which 6,748 were accepted; a rate of 16.7 percent, the lowest known such figure for BC.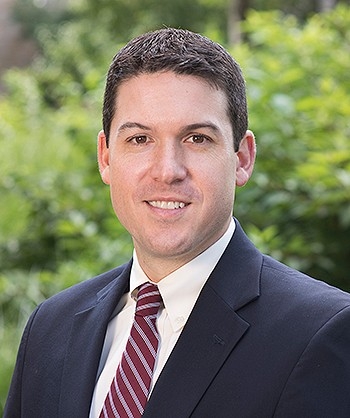 Impressive though the numbers may be, of even greater interest to Enrollment Management and Office of Undergraduate Admission administrators is how they were achieved: in great part because of BC's Early Decision program, introduced in 2019 to meet the growing preference of high school students and to enroll more applicants for whom BC was a first choice. This year, a majority of enrolled students—51 percent—applied to Boston College via Early Decision, noted Director of Undergraduate Admission Grant Gosselin.

"Early Decision has enabled those high school students who view BC as their top choice to identify themselves to us," said Gosselin. "These students tend to be an excellent fit for BC. They've done their homework. They understand the University's mission and culture, and they're ready to hit the ground running."

Another positive trend for BC undergraduate enrollment, according to administrators, is in ethnic and economic diversity. AHANA students make up 36 percent of the Class of 2026, and in recent years that percentage has consistently reached the mid-30 percent range. Meanwhile, this year's first-year class includes 267 students who are the first in their families to attend college, a number that has remained constant during the past five years. BC has been recognized by the Center for First-Generation Student Success for its recruitment and support of first-gen students.


The University's second year participating in Questbridge—a non-profit program that helps high-achieving, low-income students gain admission and scholarships to the country's top-ranked colleges and universities—saw the enrollment of 75 students in the freshman class. Gosselin noted that students who apply through the program but are not selected have the option of trying again at a later date.

"With Questbridge, as well as the opening this year of the Pine Manor Institute for Student Success, BC has committed significant resources to first-generation students and those with high levels of financial need," said Gosselin, who added that 302 recipients of Pell Grants— federal subsidies awarded to undergraduate students with the highest financial need—are in the Class of 2026.
The class includes 168 international students—comprising nine percent of freshmen—with China (71), South Korea (14), and Canada (11) the countries most represented. Also in the top 10 are the United Kingdom (nine) and Brazil, India, Spain, and Hong Kong S.A.R. (eight apiece).

Among U.S. students, most of the freshman class comes from the Mid-Atlantic (30 percent) and New England (29), though other regions are also well represented in the West (11), South/Southwest (11), and Midwest (nine).

Fifty percent of the class graduated from public high schools, 29 percent from private/independent schools, and 20 percent from Catholic/Jesuit schools. Ninety percent of the first-year students were ranked among the top 10 percent in their respective classes.

Class of 2026 students, like those in previous freshman classes going back years, were drawn to BC because of its proximity to Boston, said Gosselin, but also for its distinctiveness as a Jesuit, Catholic university.

"The focus on student formation—encouraging them to use their education in service to others—strikes a chord with many prospective students and their families," he said.

He also pointed to the University's emerging physical plant—notably the new science building at 245 Beacon Street—and curriculum, such as its introduction of programs in engineering, public health, and neuroscience, among others. Given that 39 percent of current BC undergraduates focus their studies in STEM disciplines, the University is proving adept at aligning its classic liberal arts academic vision with innovative, interdisciplinary areas of study.

The gradual return to pre-COVID routines and protocols has been a welcome development for BC's admission team, Gosselin said.

"Our staff did an exceptional job during the pandemic in switching to virtual and remote programming, but the face-to-face visitor experience continues to be the gold standard. We were able to hold Admitted Eagle Day this past spring for the first time in three years, and this past summer we welcomed some 26,000 visitors to campus. The interactions with our staff, and with current BC students who work in our Student Admission Program, make a big difference."
Sean Smith | University Communications | October 2022