Photos by Caitlin Cunningham
From the second-floor balcony of his home in Natick, Cameron Howe '18, DNP '23 has a clear view of mile 8 of the Boston Marathon route. This year, he and some friends were gathered there, watching the elite women runners race by, when they witnessed something unusual.
"I saw a woman stumble," Howe recalled. "At this point they're still bunched up, so I thought maybe she just tripped on somebody or twisted an ankle."
But, as Howe and his friends watched, the runner was helped to her feet only to fall again, her body lying face-down on the pavement. This wasn't a running injury, Howe realized: something was seriously wrong. He bolted downstairs. 
In fact, the woman, later identified as 33-year-old Meghan Roth from Minnesota, had suffered cardiac arrest. When Howe and a friend, retired ICU nurse Marie Rogers, reached her, they couldn't find a pulse. So, with runners racing around them, the pair began administering CPR, with Howe keeping Roth's airway clear while Rogers performed chest compressions. 
"I just got in that nursing zone," Howe recalled. "You're almost on autopilot, doing the things you've established through training and clinicals. The setting is obviously different, but the way you're caring for a patient feels the same."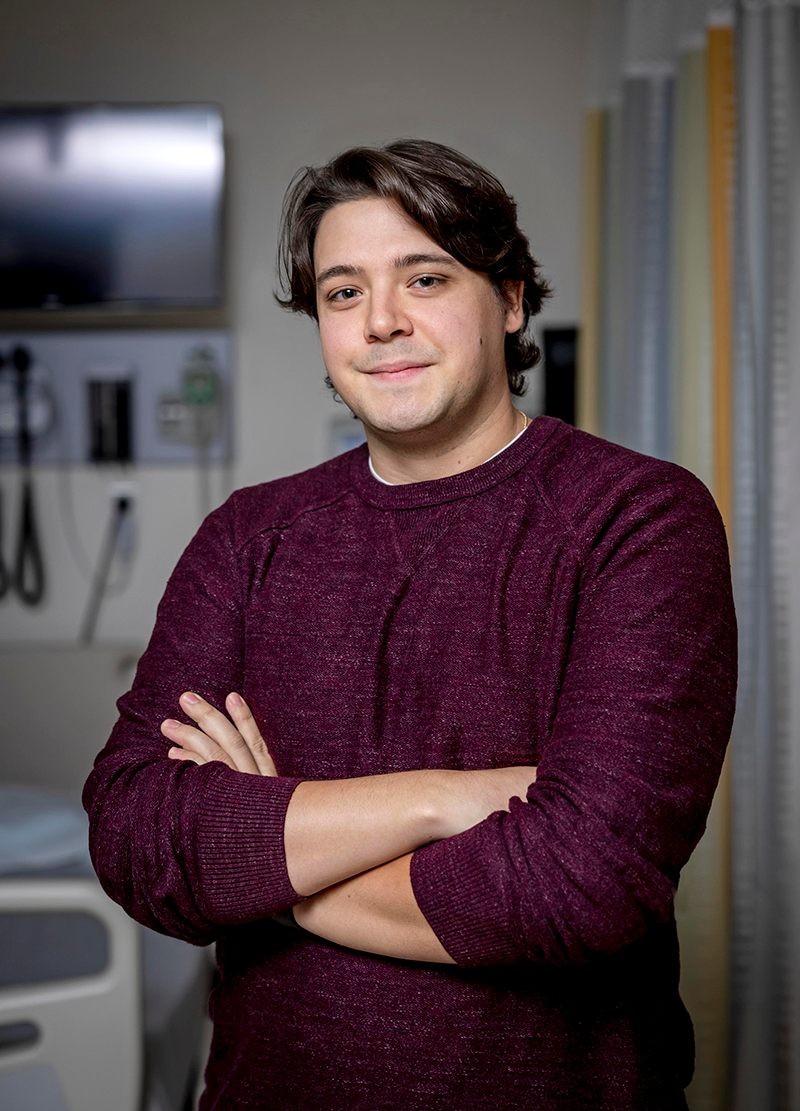 As the minutes ticked by, Howe worried that road closures and the crowded course would impede ambulance access. He and Rogers received support from another runner who happened to be a paramedic, but they knew Roth needed serious medical care to survive. When an ambulance arrived 15 minutes later, Roth was alive, but unresponsive.
Howe and Rogers spent the next few days scouring the internet for updates. Eventually, they stumbled on a GoFundMe page set up by a friend of Roth's, where they read the good news: Roth had stabilized and was undergoing surgery to receive an implantable cardioverter defibrillator. Howe felt an overwhelming sense of relief. 
"For a few days we were wondering, 'What we tried to do, was it enough?'" he recalled. "There was a lot of reassurance from other people that we did everything we could, but that moment of knowing that somebody made it—it reassurances you that what you did was right." 
Later, Roth told WCVB News that she felt in the best shape of her life heading into the marathon, which she'd run before in 2019, qualifying for the U.S. Olympic Trials. Around mile 8 things went fuzzy, she said, and she doesn't remember hitting the ground. Since her surgery at Tufts Medical Center, Roth has been reunited with her mother and 10-month-old son and is doing well, she said. 
"I'm so lucky they were there," she said of Howe and Rogers. "They saved my life and I don't think I can ever thank them enough."
Since the incident, Howe and Roth have exchanged emails and are hoping to connect over Zoom sometime soon, in part so Howe can describe the events from his perspective, filling in the gaps in Roth's memory. 
For his part, this year's Marathon is one Howe will never forget. The events brought new meaning to what has been a favorite tradition since he was an undergraduate at the Morrissey College of Arts and Sciences, where he majored in theology and minored in biology, and gave him a deeper appreciation for his training as a Doctor of Nursing Practice student in BC's Connell School of Nursing.
"The nursing program is so focused on the fundamentals to the point that, when something happens, it becomes an instinctual response and you don't have to think," he explained. "Without that training, I don't know that I would have been as helpful or successful in that moment."
"It's the epitome of 'You're never off shift,'" he added. "Just because you're not in a hospital doesn't mean you're not still on and you're not still a nurse."
Alix Hackett | University Communications | October 2021