Above photo by Lee Pellegrini
"Espresso Your Faith," a weeklong, campus-wide celebration of faith at Boston College sponsored by the Church in the 21st Century Center and Campus Ministry, has earned national recognition: the Spirituality and Religion in Higher Education Knowledge Community Outstanding Spiritual Initiative Award, presented by NASPA (Student Affairs Administrators in Higher Education).

The Outstanding Spiritual Initiative Award recognizes a program or initiative that promotes spiritual and religious growth on a college campus and demonstrates a significant impact on a college campus by promoting spiritual and religious engagement among the student body.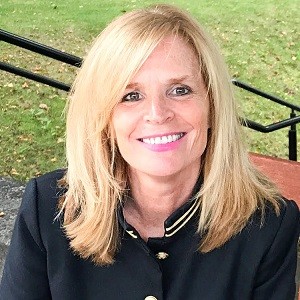 Established in 2012, Espresso Your Faith Week is an annual celebration of faith that, according to C21 Director Karen Kiefer, "invites students to realize the gift of God working in their minds and hearts with the hope that they will be intentional about how they spend their time here and be inspired to see God in all things.

"Each year, in partnership with Campus Ministry and offices and organizations across campus, we offer more than 30 programs and events that are creatively curated to engage thousands of students in their faith. From programming and events to spiritual practices and prayer-filled opportunities, the week serves as a catalyst for conversation and faith-inspired action."

"The committee was blown away at how robust this program was and the many opportunities students had to engage in such meaningful experiences," wrote Kenzalia Bryant-Scott, awards coordinator for NASPA's Spirituality and Religion in Higher Education Knowledge Community, in an email announcing the award. She added that Espresso Your Faith is a model program and should be recognized as such.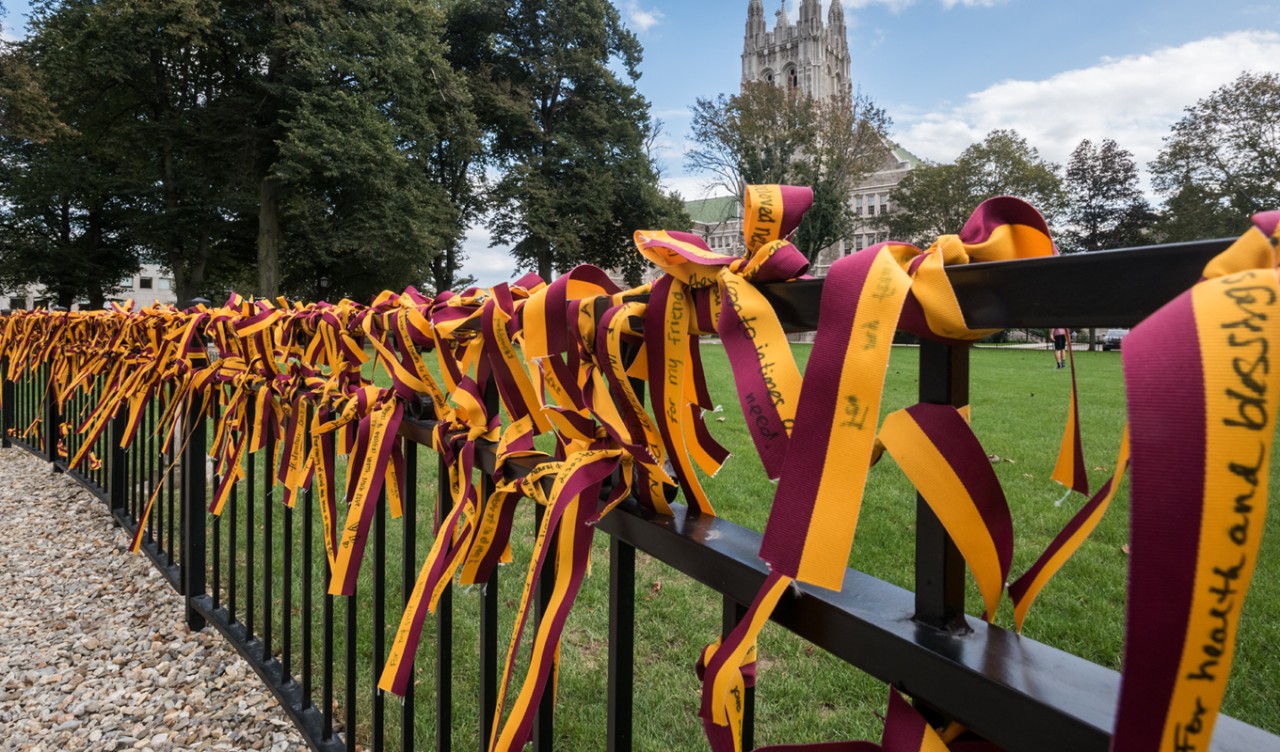 The Prayer Ribbon Project, launched one year during Espresso Your Faith Week, asked members of our community to write down a prayer intention on a maroon and gold ribbon and hang it on the gates outside Bapst Library. Tens of thousands of prayer ribbons later, this offering has become a Boston College tradition at the beginning of the school year, at Commencement, and during Alumni Reunion Weekend.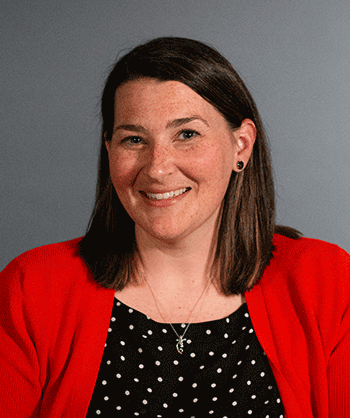 "Having an opportunity to highlight and honor Espresso Your Faith Week and the work of C21 on a national platform is truly amazing," said Senior Advisor to the Vice President of Student Affairs Colleen Dallavalle, who nominated the program for the award. "I'm grateful to have had the opportunity to work closely with the C21 Center and team, and see first-hand the progress they are making to invite the community to connect with their faith and the Church. They build with purpose, thinking of how the universal value of spirituality enriches our college campus and helps to call community members into exploring their faith. The programs offered through Espresso Your Faith Week invite introspection, reflection, and allow individuals to explore their faith wherever they are on their journey.

"I felt called to honor that, while also sharing this idea with others in hopes that it could inform practitioners, inspire colleagues, and provide opportunities for additional formative experiences in higher education."

Kathleen Sullivan | University Communications| February 2023