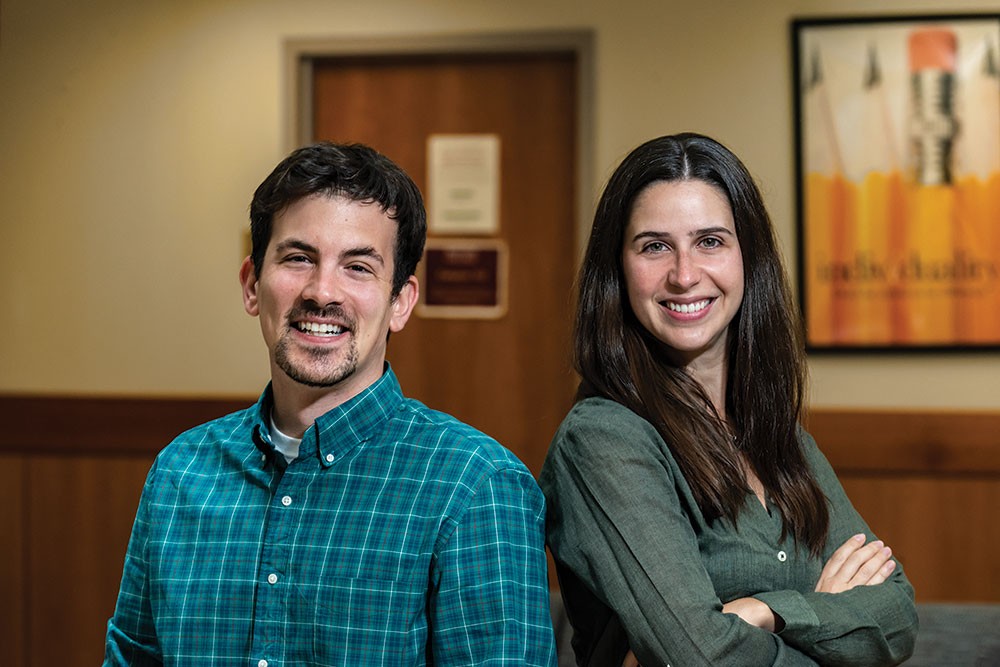 The Council on Anthropology and Education has selected Lynch School of Education Assistant Professors Gabrielle Oliveira and Jon Wargo as Concha Delgado Gaitán Presidential Fellows, an early-career honor bestowed on scholars to support their professional development.

The CAE is a section of the American Anthropological Association, founded in 1968 to advance scholarship on schooling in social and cultural contexts, and on human learning both inside and outside of schools. The fellowship program is named for educational anthropologist and University of California-Davis Professor Concha Delgado Gaitan, a Mexican native and former California elementary school teacher/principal who fought for social change in poor and underrepresented communities.  

 "This fellowship is designed to give early-career scholars a mentoring boost toward tenure and/or professional success, and to cultivate the next generation of CAE leadership," said former CAE President Marta Baltodano.
Recipients are provided grants to attend the annual meeting of the American Anthropological Association, and they are paired with senior mentors who provide one-on-one career advice and support. Fellows also participate in a professional learning community with their cohort, previous presidential fellows and mentors, as well as Delgado Gaitán, who serves as a mentor-at-large.

Oliveira, who earned her doctorate from Columbia University, is an assistant professor of Teacher Education, Special Education, Curriculum, and Instruction (TESpECI) at the Lynch School. Her research focuses on immigration and mobility—how people move, adapt, and parent across borders. Her expertise includes gender, anthropology, transnationalism, and bilingualism, with a concentration on Latin America.

Wargo is also a TESpECI assistant professor whose focus is on the intersection of language, culture, literacy education, and technology, and how new media alter the lives of contemporary youth—particularly those belonging to historically marginalized populations.  He earned his Ph.D. from Michigan State University.  

"Our department and school congratulate Drs. Oliveira and Wargo on this prestigious award," said TESpECI chair Professor Susan Bruce. "Both scholars are devoted to conducting research about marginalized individuals and families with the goal of improving life opportunities. We are grateful for all they are contributing to our school and to the communities they serve."

Phil Gloudemans | University Communications | September 2018