Steven Arrigg Koh, whose legal focus is the intersection of U.S. and international criminal law, is the inaugural Marianne D. Short and Ray Skowyra Sesquicentennial Assistant Professor at Boston College Law School.

Koh joined the Boston College Law faculty this summer after completing the Associate in Law fellowship at Columbia Law School.

"We are thrilled to welcome Steven Koh to BC Law," said BC Law School Dean Vincent D. Rougeau. "His academic work in international and criminal law brings important expertise to our faculty, enhancing our scholarly profile and curricular coverage in this important area. Additionally, Steve's professional experience prior to entering the academy offers our community an important example of the challenging and inspiring work lawyers can do through public service careers. Steve has already provided great support and mentorship to our students interested in government service and public interest law."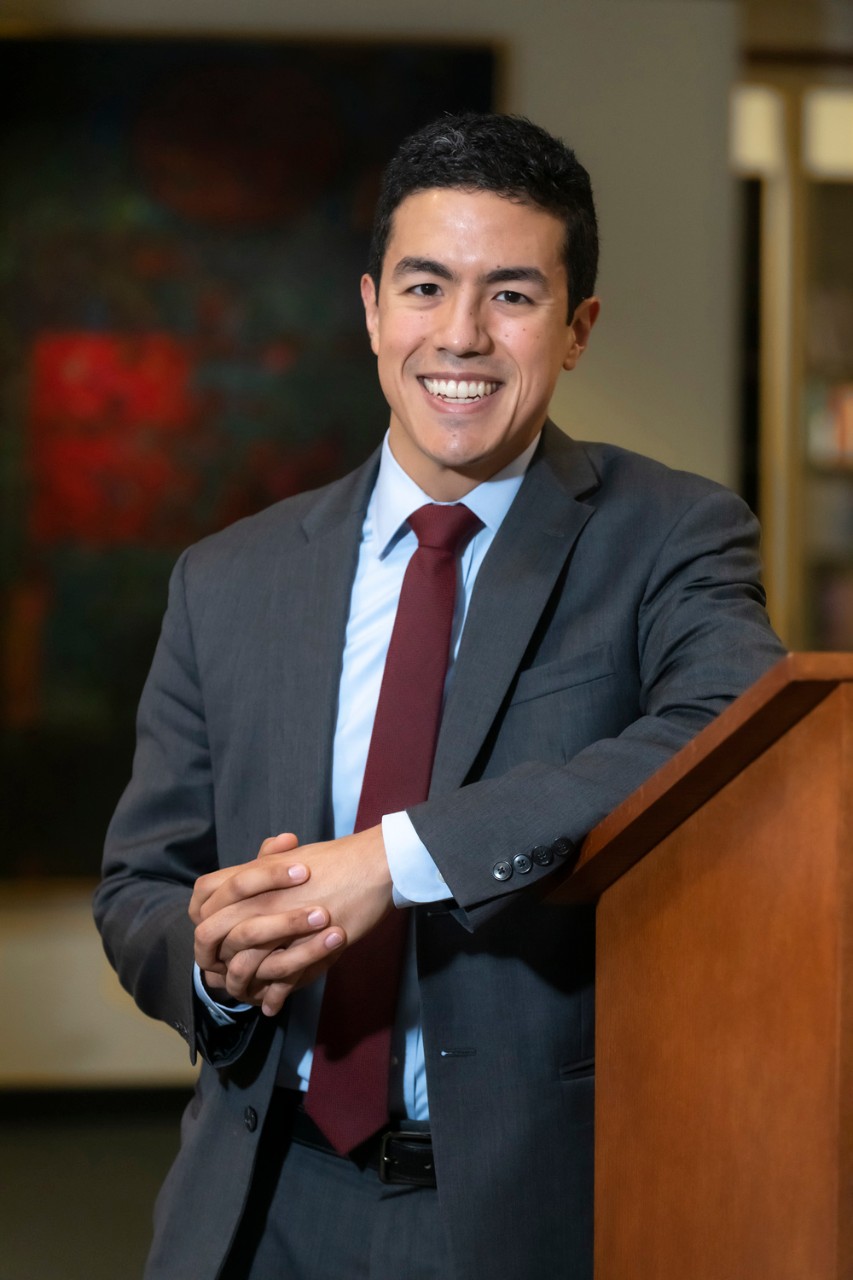 "I am incredibly honored and humbled to serve as the inaugural Marianne D. Short and Ray Skowyra Sesquicentennial Assistant Professor at Boston College Law School," said Koh. "As a new member of this academic community, I look forward to contributing to its remarkable scholarly and educational mission."

Koh teaches and writes in the areas of criminal law and procedure, international law, and legal theory. His publications have appeared in journals such as New York University Law Review, Cornell Law Review, and Columbia Journal of Transnational Law. As a contributor to the Just Security law blog, he also provides analysis on U.S. criminal cases with a foreign nexus—an emerging area that he has termed "foreign affairs prosecutions."

At BC Law, he is teaching Criminal Procedure this fall and Criminal Law in the spring.

A former trial attorney in the U.S. Department of Justice's Criminal Division, he advised U.S. federal and state prosecutors on international, criminal, and constitutional legal issues arising in U.S. criminal cases with transnational dimensions. At DOJ, he also served as counsel to the deputy assistant attorney general and counselor for international affairs, and participated in multilateral meetings of attorneys general and justice ministers of the Organization of American States. During this time, Koh also taught international and transnational criminal law as an adjunct professor at Georgetown University Law Center.

His international legal experience spans multiple continents, highlighted by positions in two prominent international criminal courts in The Hague, the Netherlands. As a visiting professional at the International Criminal Court, he advised the legal adviser to the ICC Presidency on matters such as the enforcement of sentence agreements with states party to the Rome Statute of the ICC. Secondly, as an associate legal officer at the United Nations International Criminal Tribunal for the former Yugoslavia, he served in Chambers on the Prosecutor v. Radovan Karadžić trial, one of the capstone cases in the tribunal's prosecutorial history of war crimes, genocide, and crimes against humanity.

Additional international experiences include service as visiting scholar at Seoul National University; study at the Cornell Summer Institute in International & Comparative Law at Université Paris I Panthéon-Sorbonne in Paris; representation of the Robert F. Kennedy Center of Human Rights before the OAS Inter-American Commission on Human Rights; and human rights research in Colombia, co-sponsored by U.S. Senator Edward M. Kennedy.

He has also been senior fellow and interim-attorney editor at the American Society of International Law in Washington, D.C., and a law clerk for Carolyn Dineen King of the U.S. Court of Appeals for the Fifth Circuit.

Koh earned his J.D. from Cornell Law School, where he served as senior article editor of the Cornell Law Review. In 2019, Cornell awarded him the Law School Alumni Exemplary Public Service Award for "commitment to the highest standards of public service." He earned an A.B. degree cum laude from Harvard College and an M.Phil. degree in Social and Developmental Psychology from the University of Cambridge. He is currently a member of the bar in New York, Massachusetts, and Washington, D.C.

In 2014, an anonymous BC alumnus sparked the creation of the Sesquicentennial Challenge Gift initiative by offering to match $500,000 for every $1 million donated by other benefactors to create the $1.5-million endowments required to fund an assistant professorship. Designed to support junior faculty research and early-career development, the Marianne D. Short and Ray Skowyra Sesquicentennial Assistant Professorship was established in 2017 through a gift from Short, NC '73, JD '76, who is executive vice president and chief legal officer at UnitedHealth Group.
—Phil Gloudemans | University Communications | October 2019