A memorial service for Associate Professor of Art and Art History Kenneth Craig will be held at Boston College on October 24 from 3-5 p.m. at 2101 Commonwealth Avenue on the Brighton Campus. Dr. Craig, who taught at Boston College for 45 years, died on August 1. He was 75.

A native of Columbus, Ohio, Dr. Craig joined BC's Fine Arts Department in 1977 when the art history major was relatively new. As one of a few art historians in the department, he was critical to the early development of the program. He served as department chair (1985-1988) and assistant chair (1988-1996), and was director of undergraduate studies of art history from 2014-2018 and 2021-2022.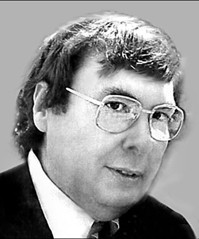 Dr. Craig was an expert in Northern Renaissance and Baroque painting, and his scholarship on Dutch painter Pieter Aertsen (1508-1575) was regarded as seminal to the field. His articles were published in principal journals such as Oud Holland, Journal of the Warburg and Courtauld Institutes, and Dutch Quarterly Review, Studies in Literature.

According to colleagues, Dr. Craig relished his time in the classroom with his students and works of art. He spent numerous hours preparing his lectures and selecting the images, as he said, "to teach the best courses I can possibly teach." His excellence in the classroom was present in every class he taught across his range of fields: Art from Prehistoric Times to the High Middle Ages; Art from Renaissance to Modern Times; Northern Renaissance Art; The Age of Rembrandt; Art and Archaeology of Egypt and the Ancient Near East; and Greek Art and Archaeology. Dr. Craig also was recalled as a generous mentor to his students, sharing his expertise and sage advice.

His devotion to students also was reflected in his lengthy association with the Boston College Phi Beta Kappa chapter, as historian from 1978-2014 and president from 2014-2022. As president, he oversaw Phi Beta Kappa's selection process and managed and hosted the annual induction ceremony attended by about 100 inductees and 400 to 500 parents and guests.  

Dr. Craig's other activities during his career at BC ranged from speaking at a panel discussion in 1986 about the future of the University's core curriculum, giving a talk on Rembrandt's still-life painting "The Slaughtered Ox" to kick off a 1977 Fine Arts colloquia, and joining with other College of Arts and Sciences department chairs in creating a list of recommended books for "the interested student and serious academic alike," BC's undergraduate newspaper The Heights reported in 1986 (his list included Giorgio Vasari's The Lives of the Painters, Erwin Panofsky's Early Netherlandish Painting, and Gisela M.A. Richter's The Sculpture and Sculptors of the Greeks).

Dr. Craig attended The Ohio State University as an English literature major in the Pre-Medical Program and after receiving a bachelor's degree in 1968 enrolled in Ohio State's College of Medicine. But his love of art history, which he had discovered in an undergraduate class, caused him to change his plans: He left medical school and went on to earn a master's degree in art history at Ohio State, then a doctorate in art history and archeology from Bryn Mawr College.

While a graduate student at Ohio State, Dr. Craig met Lida Scurlock, who also was studying art history. They were married within six months.

In addition to his wife, Dr. Craig is survived by his son, Winfield Scott Craig, and daughter-in-law Megan; grandsons Easton and August; and his brother Gary.
Read tributes to Dr. Craig by colleagues and former students here.

University Communications | October 2022