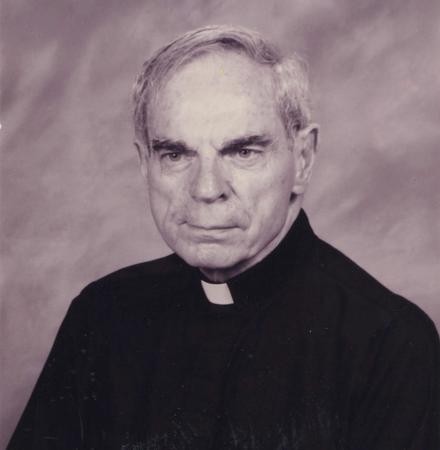 A funeral Mass will be celebrated Saturday, December 14, at 10 a.m. at St. Joseph's Church in Boston for Fr. Philip J. King, a retired professor in theology at Boston College and a renowned Old Testament scholar, who died December 7. He was 94.

Fr. King, who taught at BC from 1974 until his retirement in 2001, was a widely respected scholar of the Hebrew Bible as well as of the archaeology of the ancient Near East, and excavated at numerous sites in Jordan, Israel, and Yemen. He published widely in these fields, including books illuminating prophecy from an archaeological perspective: Amos, Hosea, Micah: An Archaeological Commentary and Jeremiah: An Archaeological Companion, and a co-authored volume, Life in Biblical Israel.

He was the only person to have held the presidencies of the three main North American scholarly societies in these fields: the American Schools of Oriental Research, Catholic Biblical Association, and Society of Biblical Literature. Fr. King also served as president of the W. F. Albright Institute of Archaeological Research in Jerusalem, and on the board of governors for the American Research Center in Egypt and the Archaeological Institute of America.

Read a tribute in Boston's archdiocesan newspaper, The Pilot.

University Communications