The term "triple eagle" usually refers to an alum of Boston College High School, Boston College, and BC Law or one of the University's other graduate programs, but there's another school with strong BC ties emerging as the "nest" for future avians:  Saint Columbkille Partnership School.

Founded in Brighton in 1901 and reestablished in 2006 through a partnership between BC, the Archdiocese of Boston, and Saint Columbkille Parish, STCPS now serves more than 400 pre-K through grade 8 students. Committed to Catholic educational and religious traditions, STCPS offers a rigorous and comprehensive model of excellence in early childhood, elementary, and middle school education. In 2018, STCPS was designated as a laboratory school of the Lynch School of Education and Human Development—the only such arrangement between a university and a city of Boston elementary school—which increases the collaboration between the school's teachers and BC faculty and students to engage in more intensive research and instructional experiences.

Sharing STCPS as their academic incubator are three young men, each perched on an ascending rung of life's ladder, and all with a connection to BC.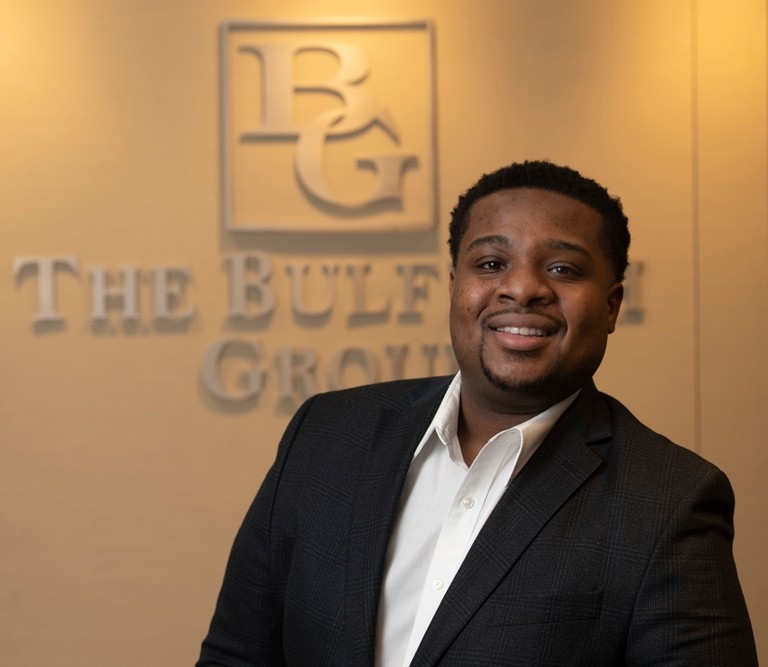 Jonathan Pierre is a graduate of BC High (2011) and BC (2015) who started at STCPS in seventh grade following the closure of Our Lady of the Presentation in 2005.  He was raised by a single mother ("the most selfless person you'll ever meet"), a native of Haiti who enrolled Pierre's brother, Emmanuel Jean M.Ed. '18, and him at STCPS not because the family was Catholic—they're Baptists—but so that "she didn't have to worry about anything" while she worked full-time in housekeeping at Beth Israel Deaconess Medical Center.  

"There are special people at STCPS," said Pierre, who grew up in Brighton and Cambridge and traveled an hour by MBTA bus from home to the school.  

Pierre had been on BC's campus numerous times before enrolling, the result of mentoring relationships with former BC hockey assistant coach Mike Cavanaugh, now head coach at the University of Connecticut, and former BC head baseball coach Richard "Moe" Maloney.  Both coaches frequently brought their respective teams to the after-school program at the Oak Square Y which Pierre and his brother attended, and these encounters resulted in many invitations to attend BC athletic events.

"Those two had and still have a significant, positive influence on me," said Pierre, who served as a BC basketball team manager while at the Heights, where he earned a B.A. in economics. "They had an immense impact on shaping me into the man I am today. I still talk with Coach Moe, and I speak with Coach Cav on a daily basis."
"

BC helps you develop as a whole, complete person. You can't put a dollar value on BC's education.

"
​Pierre applied to other colleges but when he was accepted at BC, "all the others went out the window.

"BC helps you develop as a whole, complete person," said Pierre, a financial advisor at The Bulfinch Group, a comprehensive financial strategies firm in Needham, Mass., where he works with clients "who look like my mother," as well as with individuals whose net worth may exceed $30 million. "You can't put a dollar value on BC's education."

Giving back to the community is a priority for him, and Pierre serves on the Young Professionals Board at Boston's Doc Wayne, a non-profit, sports-based therapy program that supports at-risk youth as they process and persevere through adversity.

"I know my brother [a third-grade teacher at Young Achievers Science & Math Pilot School in Mattapan] and I defied the odds," said Pierre. "I'm a spiritual person, and in my mind, it's not a coincidence that so many people had such a profound impact on my life. The countless relationships with special people since my adolescence make me feel like I grew up a spoiled kid."
"

It was a dream of mine to attend Boston College. I've received a great education, and I'm so grateful for the opportunity and the generous financial aid that made it happen.

"
​Current BC senior Carlos Tamayo started at STCPS in sixth grade, though he previously attended the Gardner Pilot Academy in Allston. He is the first member of his native Colombian family to attend college.

"I didn't regret changing schools at all," said Tamayo, who graduated from BC High in 2017. "St. Col's holds each student to high standards but in a warm and welcoming environment."

He characterized his transition from STCPS to BC High as "smooth" but calls the BCHS Guidance Department as "amazing."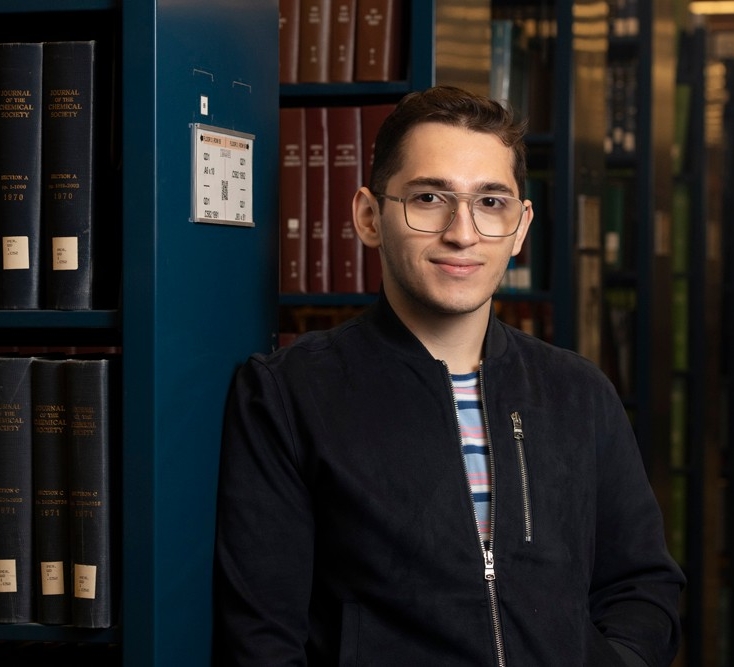 ​"You get the help you need in every sense," said Tamayo, a political science major who has dreams of a career in aviation and traveling the world. "Plus, I grew very close to my teachers, who understood me, and helped me become an upgraded version of myself."

While holding down part-time jobs last school year, Tamayo volunteered at the Oak Square Y in Brighton, where he worked with teens in the Youth and Government Program, a national initiative designed to nurture and train young leaders, a project in which he participated at BC High.  

"It was a dream of mine to attend Boston College," said Tamayo, who had originally hoped to study in Europe last summer, plans that were dashed by the pandemic. "I've received a great education, and I'm so grateful for the opportunity and the generous financial aid that made it happen."  
​The youngest of the threesome, 17-year-old Red Molina, is a native of the Philippines whose actual full name is Matthew Exequiel Red G. Molina. His parents shortened his first name to simply "Red" when he was in pre-school, but its derivation has a long history.

​​"Red" is an abbreviated nod to Frank Reed Horton, the founder of Alpha Phi Omega, the 95-year-old international collegiate service fraternity whose mission is to prepare campus and community leaders, explained Molina. Red's father, an APO member when he attended college in the Philippines, greatly admired Horton, and named his son after the fraternity's first national president and college professor.

Molina, now a senior at Cristo Rey, a Catholic coeducational high school in Dorchester, attended Saint Columbkille for sixth through eighth grade, a place that "felt like home" to him.
"They were always there for me," said Molina, who lives in Brighton and frequently volunteers at STCPS. "Mr. Gartside [William Gartside, former head of school who retired this past year] was very helpful, even helping us find a house."  

Molina has a cousin who attended BC, and he, too, hopes to enroll with an eye toward a major in computer science.  But Molina is already part of the University community: He has worked one day per week as an office assistant at BC's Information Technology Services department for three years.

"Red has been an exceptionally good worker," said Cindy Pereira, his supervisor and an administrative assistant in business planning and project services at ITS.  "He is dedicated, hard-working and mature beyond his years. He has become a part of our team. We are lucky to have him."
Phil Gloudemans | University Communications | November 2020