Boston College students attending "Turks and CaiStokes," one of several events designed to promote student engagement safely during COVID. (Photos by Justin Knight)
With the arrival of spring and the prospect of warm days in the offing, several Boston College departments and offices have collaborated to organize campus programming for students looking to spend more time outdoors and in the company of others.

The events and activities—all of which, administrators note, are held in compliance with COVID-19 protocols that include social distancing, mask-wearing, and limited capacity—are the work of the Office of Student Involvement in partnership with BC Dining Services, Campus Recreation, the Undergraduate Government of Boston College, and the Campus Activities Board, among others.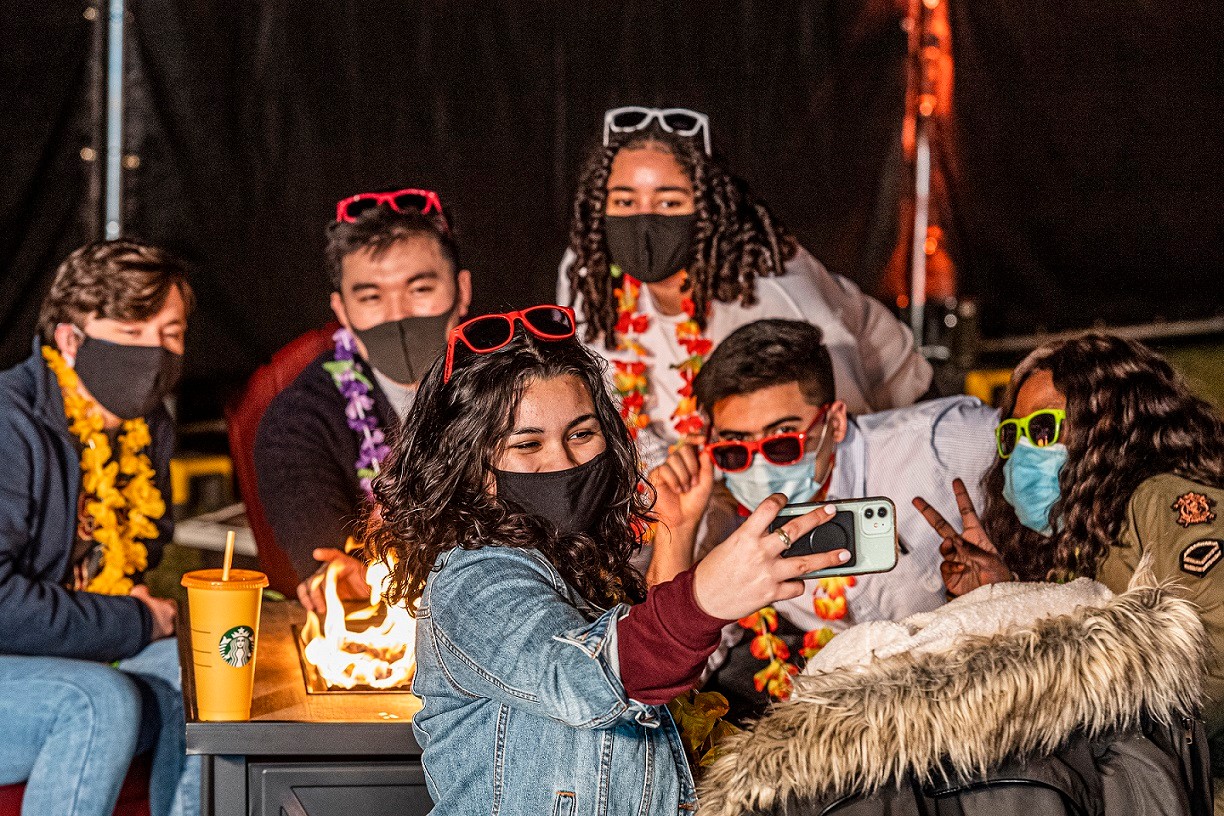 Recently, students took part in "Turks and CaiStokes," an immersive, walk-through multi-media exhibition held on Stokes Lawn that featured sophisticated visual technology, participatory art, and electronic music. The showcase was presented by GBM6 (GrooveBostonMissionSix), which produced a similar campus event, "Project Lucidity," last fall and "Winterfest" in December, a more laid-back affair with fire pits, comfortable chairs and what the company described as "a cozy ambience."  

"The social, recreational, and formational aspects of campus life have always been an important part of the BC experience," said Associate Vice President for Student Engagement and Formation Tom Mogan, "and we're very happy to work with our partners in exploring ways to promote student engagement."

The final weekend in March, Stokes will again be the site for another GBM6 creation, "Equinox," which will be along the lines of "Winterfest."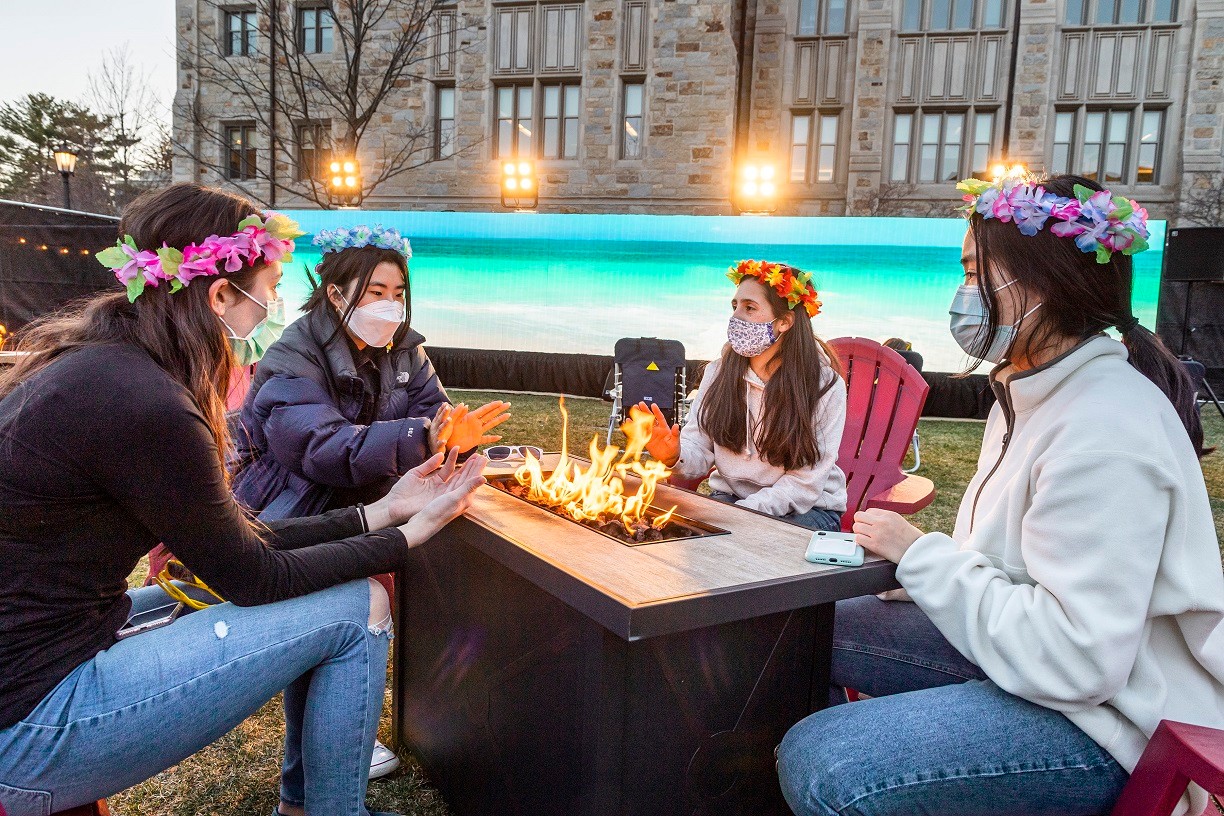 On April 1, BC will debut "Baldwin's Backyard," an open area between the Margot Connell Recreation Center and Pine Tree Reserve that will feature Adirondack chairs and firepits, where students can congregate between 8 p.m. and midnight and enjoy trivia games, s'mores, and other programming.

Other scheduled programming includes the annual BC Arts Festival, which takes place April 29-May 1. 

In addition, Mogan noted that this spring O'Connell House—a student union located on Upper Campus—will be available for small groups (up to six people) of students to reserve for recreation, such as ping-pong or video games. The building will be staffed by graduate students, who will confirm reservations and ensure that visitors are in compliance with COVID protocols.

University Communications | March 2021