Three of the University's most-enrolled minors include two new offerings and a pre-existing minor in the Carroll School of Management, an example of the University's strategic emphasis on expanding opportunities for students to take courses and earn minors outside of the college or school of their major. 

For the Fall 2018 semester, 265 students enrolled in the new finance minor, 195 in management and leadership, and 143 in the new marketing minor. 

Rounding out the top five minors by enrollment are medical humanities (143) and history (141), according to the Office of Institutional Research, Planning, and Assessment.

The successful launch of more minors in the Carroll School, including Accounting for CPAs and Accounting for Finance and Consulting, grew out of a history of "shadow" minors—students from BC's other undergraduate schools who enrolled in courses of interest offered by the Carroll School—and an intensive planning process to determine how the school could best meet a range of demand scenarios.

"These minors for non-Carroll School students go to the heart of the University's Strategic Plan, which calls for opportunities to integrate the liberal arts into professional preparation," says Carroll School John and Linda Powers Family Dean Andy Boynton.
Under BC's strategic plan, the University has placed a priority on creating more opportunities for students in the professional schools to take classes in the Morrissey College of Arts and Sciences, and vice versa.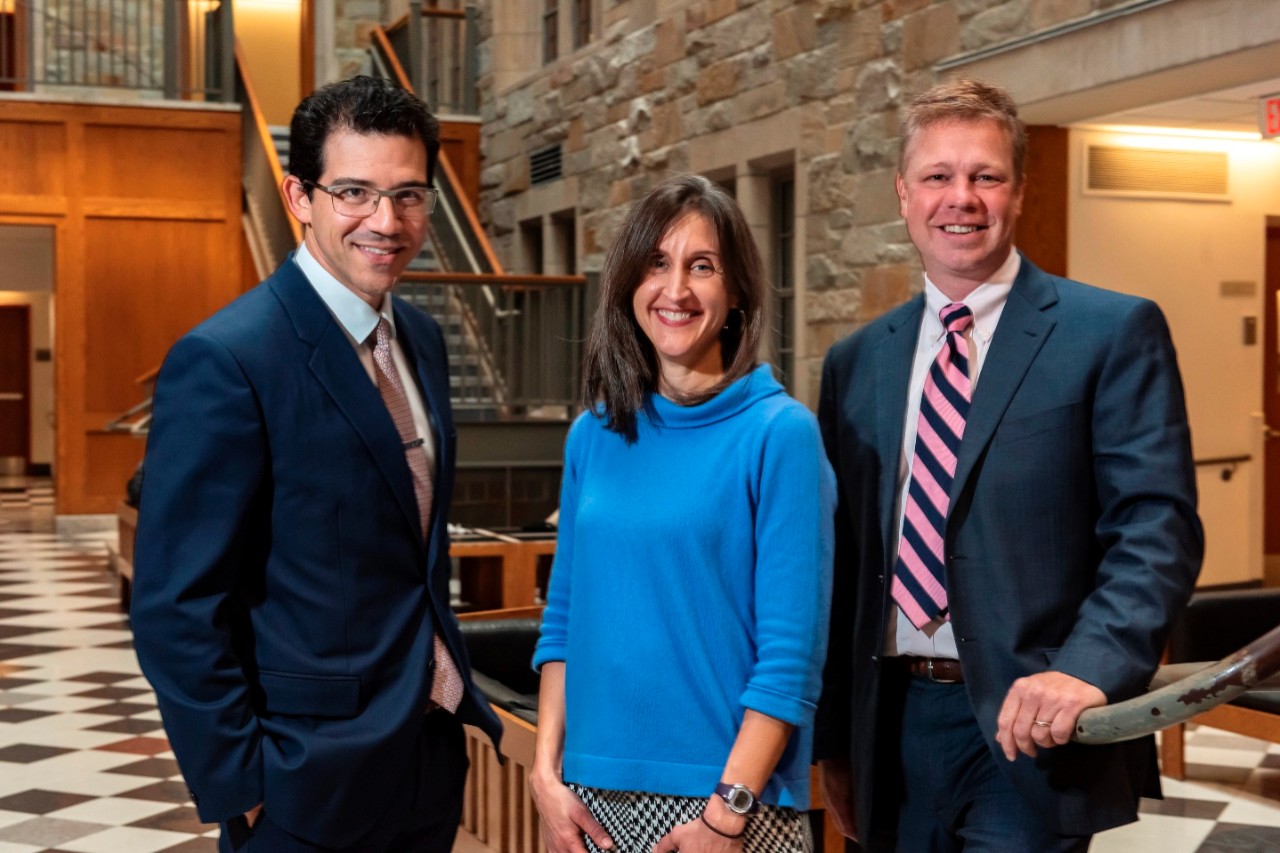 In 2017, the most-enrolled minors were led by history (137 students), International Studies (138), medical humanities (131), philosophy (114), and Hispanic Studies (104). The pre-existing Carroll School minor in management and leadership enrolled 83 students last year.

Students in the Carroll School are also enrolling in minors and second majors in the Morrissey College, Boynton notes.

"For a while now, we've been building bridges of learning between management and the liberal arts, and that bridge goes both ways. We've also made it easier for management students to add on a major or minor in the arts and sciences, and now, about 40 percent of our students are doing exactly that."

Students who have enrolled in the new minors say they were drawn by the opportunity to earn formal recognition for taking classes outside their majors that interest them, as well as the chance to broaden skill sets they see as necessary for their post-graduation plans.

"I think a liberal arts degree is very marketable, especially in this economy. But I wanted more of a business background," says Erik Gross '21, a history major with an emphasis on pre-law who enrolled in the management and leadership minor. "If I am going into the business world, what is the mindset? The minor allows me to get a business footing and background, while having the liberal arts as my overarching program."

Roger Murray '20 majors in economics and minors in accounting, with an emphasis on preparing for the CPA exam. He realized he had a deep interest in accounting when he participated in Catalyst, the Carroll School's summer program for non-majors.

"Taking financial accounting kind of set me on fire in a way that other classes had not. Economics is very theoretical; it's about models. Accounting is very technical and puts a lot of economic theory into perspective with real-world situations. I like that aspect of the minor."

Carroll School faculty and staff spent well more than a year planning for the new minors, having to account for the tradition of students from outside the Carroll School taking management courses, as well as the potential draw for additional students.

A close look at the numbers showed that "shadow" minors were closer to the rule than the exception.

"More than half of all non-Carroll School students were taking at least one course in the Carroll School," says Carroll School Senior Associate Dean for Undergraduate Programs Ethan Sullivan. "On average they were taking three to four courses. Many were nearing what a minor might be."

In the Class of 2017, that meant 832 non-Carroll students had taken at least one Carroll School course, says Sullivan. In all, those students took approximately 3,000 management courses during their time at BC. 

Professor and Senior Associate Dean for Faculty Ronnie Sadka, chair of the Carroll School Finance Department, says the challenge for the planning team was understanding how many course sections and instructors would be required to meet existing and forecast demand. The planning team had to resolve some of the intricate connections that might affect enrollments not only for introductory courses, but further down the line in other courses required for both majors and minors within the Carroll School. To answer those questions, the team ran scenarios through a computational model developed by Associate Professor of the Practice of Operations Management Stephanie Jernigan.

Of the response from students, Sadka says, "We think it's great. For a long time, if you wanted to do finance, you had to come to the business school. You could major in finance and minor in computer science, but not do the opposite. We thought hard about how to facilitate that. I think we did the right thing. We're excited that students find our classes and minors exciting."


– Ed Hayward | University Communications | October 2018