Trustee Associate Robert Cooney '74 delivered remarks at the Celebration of PULSE and the Cooney Family Directorship. (Rose Lincoln)
Trustee Associate Robert J. Cooney '74 and Loretta W. Cooney P'08,'10, whose gift established an endowment for PULSE, Boston College's signature service learning program, were honored at an event celebrating the program and its Cooney Family Directorship.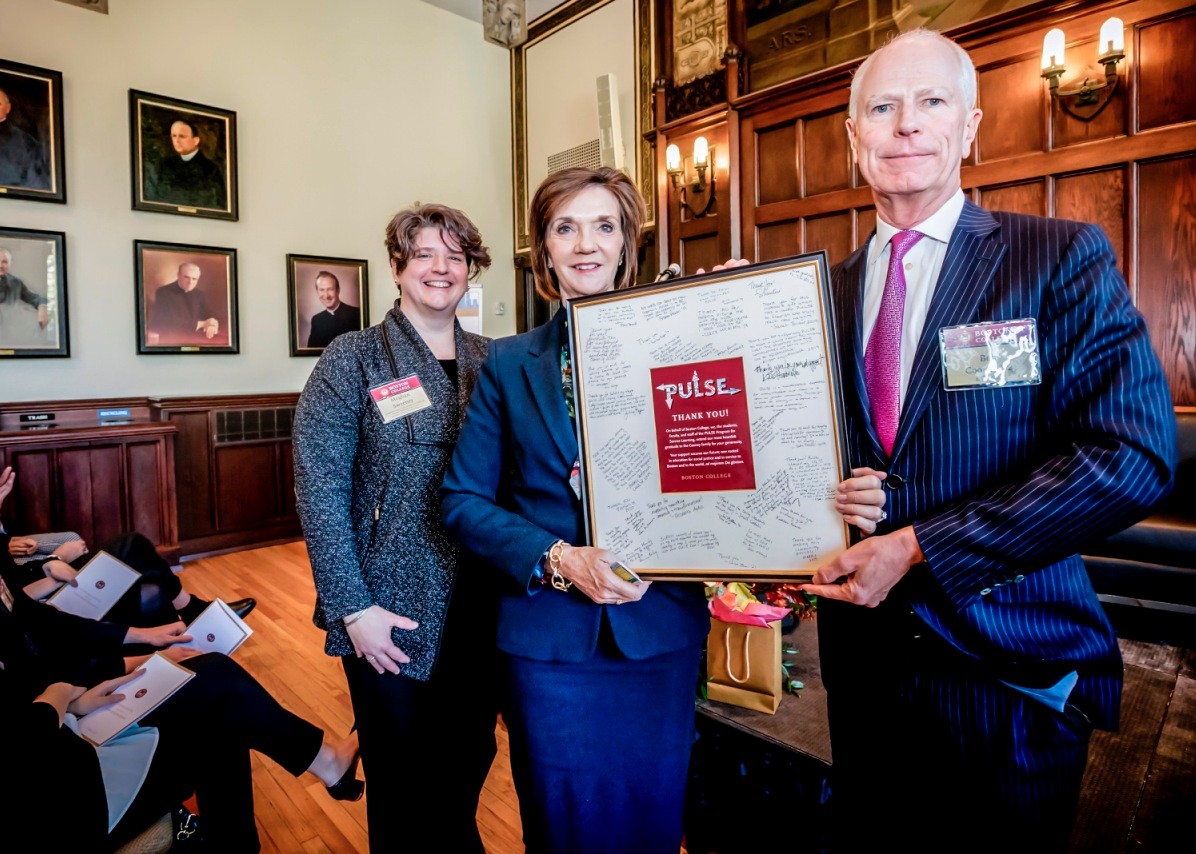 Cooney Family Director of PULSE Meghan T. Sweeney, an associate professor of the practice of theology, offered remarks and presented the Cooneys with a framed thank you message:
On behalf of Boston College, we, the students, faculty, and staff of the PULSE Program for Service Learning, extend our most heartfelt gratitude to the Cooney family for your generosity. Your support secures our future, one rooted in education for social justice and in service to Boston and to the world, ad majorem Dei gloriam.
The October 25 event also featured remarks from Robert Cooney and Professor of Theology Kenneth Himes, O.F.M., followed by a panel discussion with Fr. Himes, Olivia Sorenson '20, and community partner Eileen Terchiak of the East Boston Neighborhood Health Center highlighting the impact of PULSE, which will mark its 50th anniversary in during the 2019-20 academic year.

The Cooneys' gift has enabled PULSE to reach more BC students by providing resources for additional faculty and staff. Through PULSE, students learn about social injustice through a combination of direct contact with marginalized populations and social change organizations and reading and discussing works of philosophy and theology. PULSE partners with community organizations in a range of areas, including addiction, immigration, mental illness, homelessness, hunger, and youth and adult education.
—Kathleen Sullivan | University Communications | November 2018