In March 2020, Boston College cancelled on-campus classes, closed its residence halls, and suspended campus events and activities as the COVID-19 pandemic took hold across the United States. In the coming months, the University would enact a series of health and safety protocols and guidelines aimed at minimizing the virus' impact on the BC community, and enabling a cautious return to in-person classes and campus life.

Now, two years later, BC has reached a major turning point in its battle against COVID-19, according to the University's chief health administrator.

Dr. Douglas Comeau, director of University Health Services and Primary Care Sports Medicine, said that while continuing to remain vigilant, BC is changing its COVID-19 University-wide testing program, protocols, and guidelines, as the BC and wider communities learn to live with the virus and move from a pandemic to an endemic.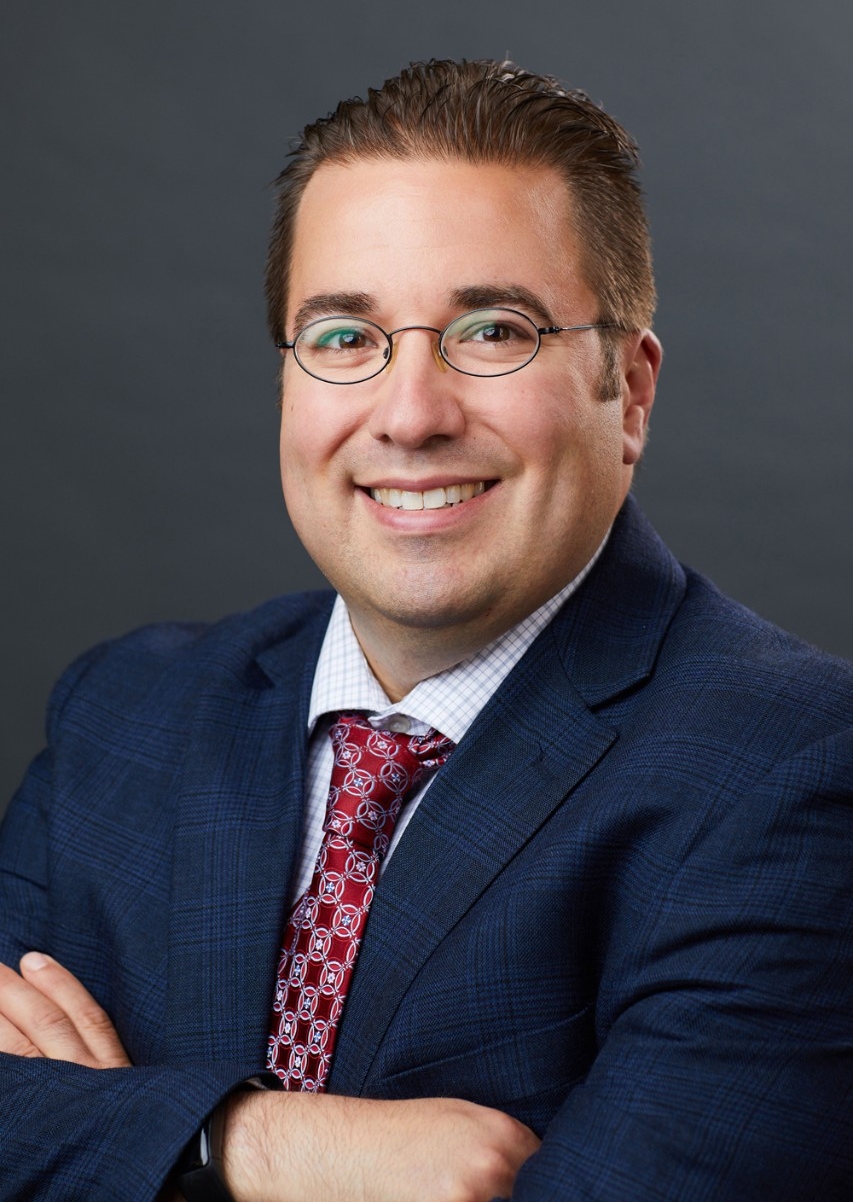 "Basically, the long-term treatment approach for COVID-19 will be more like current influenza, or strep, or mononucleosis," said Comeau in an interview earlier this month. "COVID-19 may never go away completely, but we can treat it with a symptom-based approach and on more of a person-by-person basis, being particularly mindful of those who are most vulnerable to the virus."

In a letter last month to the University community, Comeau and Vice President for Human Resources David Trainor outlined the latest COVID-19 related developments: transitioning from required asymptomatic PCR surveillance testing, except for BC students, faculty, and staff with University-approved medical and religious vaccination exemptions; continued testing of students with COVID-19 symptoms at UHS and isolation of those who test positive; and the offering of a walk-in PCR test once a week for asymptomatic students, faculty, and staff at the Connell Recreation Center at least through March 31.

Comeau and Trainor also reported that 99.5 percent of BC students, faculty, and staff are fully vaccinated against COVID-19 and 100 percent of those eligible and authorized to be on campus have obtained booster shots. No member of the campus community has been seriously ill or hospitalized because of COVID-19 this academic year, they added, and no known virus transmission has occurred in any classrooms or laboratories. They also reiterated that BC continues to be mindful of the mental health of the campus community and sensitive to minimizing COVID-19-related anxieties.

"

With their consistent cooperation, BC students, faculty, and staff have enabled us to achieve one of the lowest infection rates among Boston-area higher education institutions, while having as normal an academic year as possible.

"

With the Baker administration urging colleges and universities to return to "near normal conditions" and focus on long-term endemic management strategies while strengthening mental health supports for students and personnel, BC administrators—in consultation with Boston and Newton public health officials—felt that the circumstances justified a change in the University response to COVID-19, said Comeau.  

"The degree of cooperation from the BC community has definitely helped to mitigate the potential effect COVID-19 could have had here," he said. "While it doesn't completely prevent the transmission of the virus, COVID-19 vaccination compliance makes transmission more difficult, helps minimize chances for community members to contract the virus, and reduces the likelihood of getting seriously ill or hospitalized.

"With their consistent cooperation, BC students, faculty, and staff have enabled us to achieve one of the lowest infection rates among Boston-area higher education institutions, while having as normal an academic year as possible."

BC has endured some minor spikes in the number of COVID-19 infections during the past two years, mirroring positivity trends in the community around BC and at other universities and colleges at the time. But Comeau notes that these have been short lived and countered by the University's nimble approach to its coronavirus protocols, such as an expeditious and thorough contact tracing program that enabled the University to quickly isolate students who tested positive and quarantine their close contacts.

Remaining nimble, studying trends, and learning more about the nature of COVID-19 also helped the University guard against major outbreaks: When the Omicron variant was peaking late last year, for example, the University—mindful that students would be traveling back to BC from various locations across the United States and the world for the spring semester—announced a temporary masking period from January 14-31, a requirement for students to obtain a PCR test 72 hours prior to returning to campus, and updated isolation and quarantine protocols.

"The focus, especially for this academic year, has been to be as close to 'normal' as possible," said Comeau. "All along, BC has carefully weighed options for achieving that end in the context of what we've observed and learned about COVID-19. Not having to require masks, for example, led to a better classroom experience for students and faculty. So, while acknowledging that COVID-19 will remain a part of our lives, we will continue to move toward a pre-pandemic setting."

Meanwhile, added Comeau, UHS has integrated many pandemic-driven practices into its operation, including a more expedient and responsive phone triage system and an efficacious use of telehealth resources.

But it's not just UHS that has learned from the pandemic, he said: Many students are purchasing their own at-home COVID-19 antigen tests and showing increased self-reliance in monitoring their health and that of their friends, acquaintances, and roommates.

"In general, most Americans seem to be at least more mindful about protecting their health, and being aware of those around them. Will that lesson stick? One would hope so."

"

Obviously, we should not become lax or overconfident, but the BC community as a whole should feel good about how we've handled this challenge together...[and] pay tribute to and be thankful for the spirit of caring and cooperation that is so prevalent.

"
Of late, Comeau has reflected on when he was named UHS director in the summer of 2020, still trying to comprehend the nature of the pandemic while determining how to combat it—as were the colleagues he worked with in shaping BC's short- and long-term COVID-19 strategies.

"Having been at Boston Medical Center before assuming my current role, my colleagues and I treated hospitalized patients with no known underlying medical problems who subsequently died from this coronavirus. It was a lot to take in," he said. "When I transitioned full-time to Boston College, I did not know many individuals outside of UHS and the Athletics Department, but that changed very quickly. What I found were so many individuals from a wide range of departments and divisions that were willing to step up, and gladly spent time and energy to help the BC community. If we hadn't had this team, we wouldn't have gotten the job done.

"Obviously, we should not become lax or overconfident, but the BC community as a whole should feel good about how we've handled this challenge together. We've been a very motivated University, one that's progressed from the disappointment of sending students home in the spring of 2020; to operating with necessary restrictions—but as close to normal as possible—during the heart of the pandemic during 2020-2021, particularly with our decision to remain in-person on campus; and then to near-normal operating conditions right from the start of the 2021-2022 academic year to this day.

"That is something to look back on and to appreciate.  It's also something that calls us to pay tribute to and be thankful for the spirit of caring and cooperation that is so prevalent in our BC community."

Sean Smith | University Communications | March 2022