Photos by Caitlin Cunningham

After seven months of renovations, the redesigned Carney Kitchen dining hall on the third floor of McElroy Commons began welcoming diners to the modern facility on January 14.
The space consists of four different stations, each with a unique concept and meal options that rotate on a three-week schedule.
"I've been here 20 years and seeing the transformation from when I started to this, it's amazing," said Sharyl Thompson, general manager of Boston College Dining Services in McElroy Commons. "Being able to provide the service that we know that we can provide, the customizable items, that's exciting for cooks. That's what they want to do. That's why they're here—to make the students happy and give them what they want. Now we're able to do that."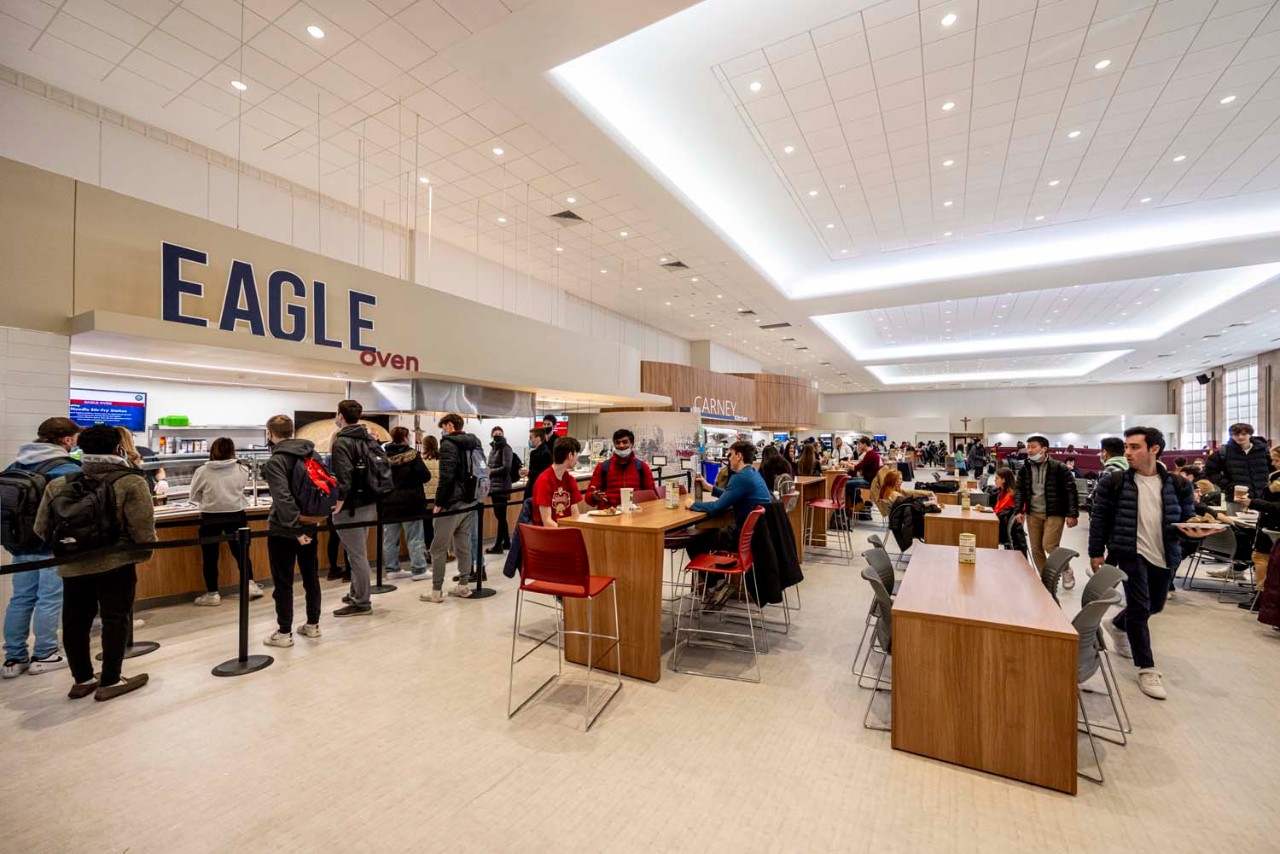 New amenities include a gas-powered oven at the Eagle Oven station serving pizzas every day for lunch, a Coca-Cola Freestyle machine which provides soda options through a touchscreen, and a coffee corner with fair trade products.
The new facility was envisioned with giving customers options for how their meals are made, according to BC Dining Services. Diners can create omelets to order at the Upper Grill station, for example, and customize their bowls of greens at the BC Fresh station.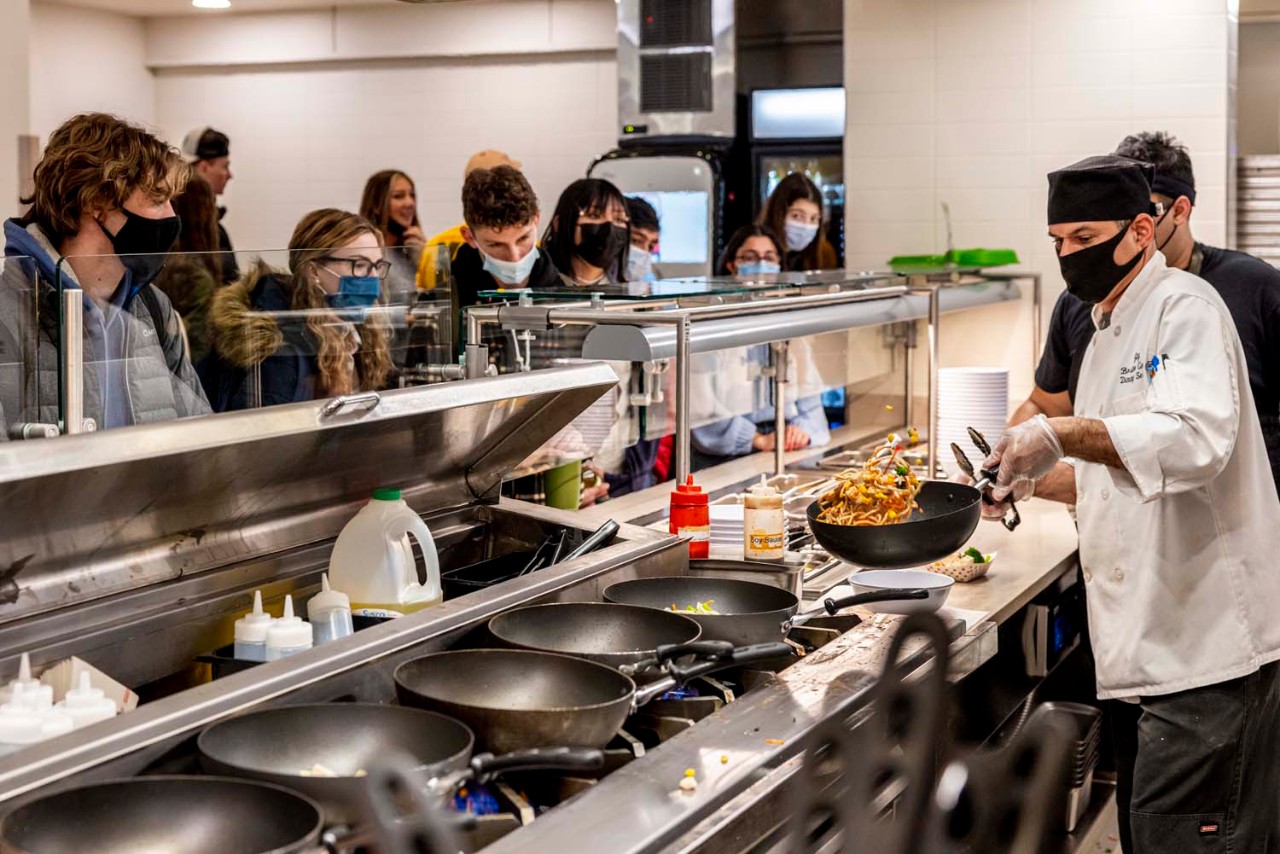 Carney Kitchen also aims to address concerns of students with allergies: They can pre-order a meal which will be prepared in a safe environment and then labeled for pick-up, or opt for a "plain and simple" offering that is made free from the top nine allergens including milk, fish, and peanuts.
Dining Services continues to promote sustainability as well, by offering reusable to-go containers through the Green2Go program and partnering with Fill It Forward, a company that contributes to charitable projects when a reusable water bottle is refilled.
Christine Balquist | University Communications | February 2022