Boston College undergraduate and graduate students joined their counterparts from Clemson, North Carolina State, and Virginia Tech for a collaborative, in-person competition on November 19 that involved the application of design thinking and innovation to explore, analyze, and help solve complex real-world problems using human-centered, multi-perspective approaches.

BC was the host for the second annual Atlantic Coast Conference Academic Leadership Network ImpACCt Design Summit, launched last year in virtual format. Participants from the four ACC schools were assimilated into four mixed-major and blended school teams that tackled topics such as inclusive transportation innovation, longevity research and mold, fresh water scarcity innovation, and play and learning design.

Team members represented a variety of disciplines, including architecture, applied psychology, engineering, transformative education, industrial design, and environmental studies.  Ten BC students participated, all of whom had been previously introduced to design thinking through the Experience Reflection and Action First-Year Program, the Cyberstrategy Innovation and Formative Development undergraduate summer course, the Introduction to Design Thinking undergraduate course sections, or the annual fall term ImpACCt Design Internship.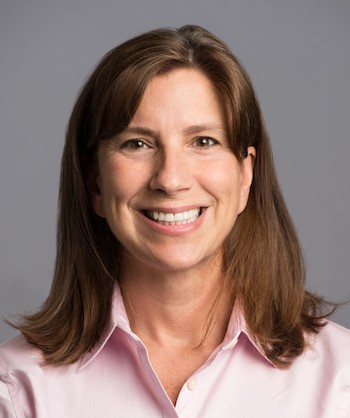 Design-driven thinking is an interdisciplinary set of tools used to approach problem solving within academia and industry at the field's pioneering companies such as Apple, Uber, Airbnb, and Pixar.  Due to the human-centered nature of the methodology, design-driven thinking is a pivotal mechanism and vehicle for incorporating empathy and social justice into a complex problem-solving process, explained Julia E. DeVoy, the Lynch School of Education and Human Development associate dean of undergraduate programs and students, who led the BC contingent.

"Our ACC-ALN ImpACCT Design program and BC Summit final project presentations all truly represented the integration of science and society in tackling relevant, real-world human challenges," said DeVoy, who also directs the ERA First-Year Program. "The ImpACCt program is clearly a model for reflecting human-centered design and social innovation in the context of science, technology, and society."

The summit is the product of the ACC-ALN.  BC's participation is supported by the Provost and Dean of Faculties, the Vice Provost for Research and Academic Planning, the Associate Vice Provost for Design and Innovation Strategies, and the ERA First-Year program.

"This year's summit was the culmination and representation of BC's successful investment in design thinking and innovation," said DeVoy.


Phil Gloudemans | University Communications | December 2021