Brian Salerno has been appointed the executive director of the University's Center for Digital Innovation in Learning, after serving as CDIL interim executive director.
Salerno succeeds Brian Blakely, the center's inaugural executive director, who left Boston College earlier this year to become the assistant vice provost for digital learning innovation at the University of Washington Continuum College.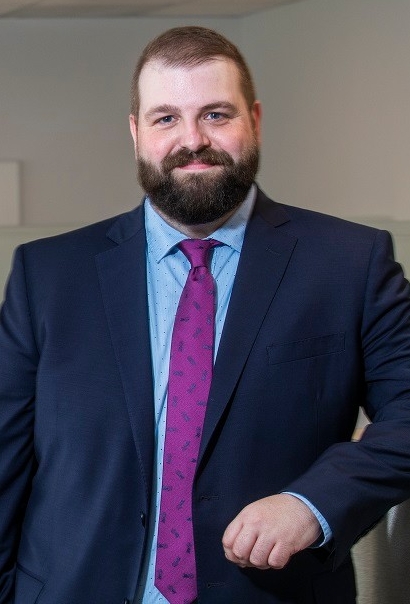 The CDIL—which opened in 2019—is a centralized service center for all facets of online education support at BC and an innovation space for new digital teaching and learning initiatives. Its online education support responsibilities include planning, course development, budgeting, technology support, and student and faculty support.
Prior to becoming interim executive director, Salerno served as the director of learning design in CDIL, leading the learning design and instructional media teams responsible for partnering with BC faculty on the design and development of innovative and engaging online courses and programs.
"Brian Salerno was a key member of the CDIL team that helped lead the University's faculty and students through the pandemic and its myriad technological and pedagogical challenges," said Provost and Dean of Faculties David Quigley. "In the six months that he has served as interim director, Brian has impressed many of us across campus.  I very much look forward to collaborating with him over the next few years as we strengthen the supports we have in place for faculty as they explore the possibilities of today's technology."
Before joining BC, Salerno was the director of online learning and instructional design at Brandeis University, where he established and led the Master of Science in Learning Experience Design program in the Rabb School of Continuing Studies. He built an instructional design team that was recognized for its expertise in innovative teaching and learning practices and supported the development of new programs and partnerships across the institution. He has held similar leadership roles in digital learning at Quinnipiac University, University of New Haven, and Hesser College in Manchester, N.H.
Salerno earned bachelor's and master's degrees in interactive media from Quinnipiac and is currently completing a doctoral dissertation at the Northeastern University Graduate School of Education.
University Communications | September 2021