Patricia Doherty, director and senior research scientist at Boston College's Institute for Scientific Research and an internationally recognized leader in space weather and its impact on global navigation systems, died on July 14. She was 72.
Visiting hours will be Tuesday, July 19, from 4 p.m. to 7 p.m. at McDonald Funeral Home, 19 Yale Avenue, in Wakefield, Mass. A funeral liturgy will take place Wednesday, July 20, at 10 a.m. at St. Joseph's Church, 173 Albion St., in Wakefield. Further information is available at the McDonald Funeral Home website.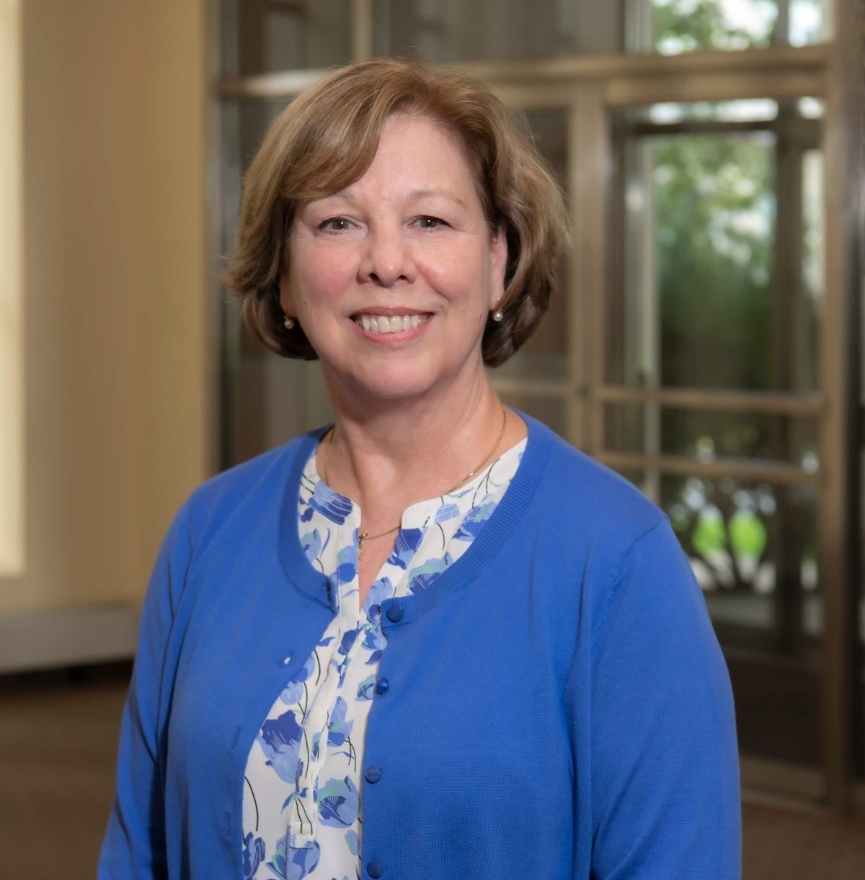 Ms. Doherty joined Boston College and the ISR in 1989 as a Research Scientist. She was named ISR co-director in 2005 and became the director in 2008, leading an internationally recognized research center conducting theoretical and experimental studies of space physics, space chemistry, solar-terrestrial research, space weather, and astrophysical studies. She also was a fellow of the Institute of Navigation and of the African Geospace Society.
Formed in 1954, the ISR is the largest sponsored research center at Boston College. The institute's work has been supported by organizations including: the United States Air Force Research Laboratory, Air Force Office of Scientific Research, National Aeronautics and Space Administration, Office of Naval Research, National Science Foundation, and Federal Aviation Administration.
"Under Pat's leadership, the ISR became an international leader in theoretical and experimental research to help us better understand the science of the vast space, as she liked to say, 'between the surface of the earth and the center of the sun,'" said DeLuca Professor and Vice Provost for Research Thomas Chiles. "Pat also played a vital role in the expansion of science education in developing countries, and worked tirelessly to increase the participation of women in global navigation satellite systems and space science research."
She not only burnished the international reputation of ISR, but raised its profile at BC by moving the institute and its more than 40-person team to facilities on Newton Campus from its previous off-campus address at the former Hanscom Air Force Base in Bedford.
Ms. Doherty, whose research interests focused on the ionosphere, space weather, and the Global Positioning Satellite System (GPSS), contributed to more than 80 peer-reviewed scholarly articles. Specific research initiatives during her career included radio wave propagation, focusing on ionospheric effects in satellite-based navigation, including Satellite-Based Augmentation Systems and the Federal Aviation Administration's Wide Area Augmentation System.
She was also a leader among the global community of space science researchers. At the time of her death, she was vice president of the International Union of Radio Science (URSI) and chair of URSI's Commission G, Ionospheric Radio and Propagation. She chaired the Satellite Division of the Institute of Navigation, the world's premier professional society dedicated to the science of positioning, navigation and timing.
Ms. Doherty was recognized for her scientific research and her outreach activities throughout her career including the 2018 Carrington Education and Outreach Award of the 130,000-member American Geophysical Union. Other honors included ION's Burka Award in 1995, the organization's Distinguished Service Award in 2015, and ION's 2014 Captain P.V.H. Weems Award for her service to the organization and her efforts to promote advanced navigation research throughout the world.
"I love the science of navigation and I love to make connections between people in universities and scientists around the world," Ms. Doherty said at the time she received the Weems award.
"I think those two passions of mine have served to benefit ION and BC."
Ms. Doherty actively promoted research and education in the science of navigation in developing countries, organizing workshops and conferences around the world. She lent her expertise to the Scientific Committee on Solar-Terrestrial Physics , an interdisciplinary body of the International Council for Science, and was  the University's representative to the Universities Space Research Association and a member of the USRA Board of Trustees.
In June, Ms. Doherty and ISR Research Scientist Rezy Predipta gave a talk at the 2022 URSI Conference in Spain about the threats to civil aviation caused by ionospheric phenomena. She also hosted a special session on "Women in Radio Science," honoring the work of Jocelyn Bell-Burnell, who discovered radio pulsars. Through her work with URSI, Ms. Doherty was preparing to host more than 100 researchers at the 21st International Beacon Satellite Symposium on campus in August.
Ms. Doherty, who earned  a bachelor's degree from the University of Massachusetts-Amherst and an M.B.A. from Boston College, led a successful initiative to help developing countries derive social and economic benefits from the satellite-based PNT technology. International meetings linked leading PNT scientists with teams of professors and scientists from African universities. Those meetings led to the founding of master and doctoral research initiatives, creating a research infrastructure that produced the first ionospheric measurements from Africa, a region largely devoid of such data prior to 2010.
"Here in the U.S., we most commonly see GPS guide our cars," Ms. Doherty said in a 2015 interview with the Boston College Chronicle. "In the developing world it can be used for precision farming, better emergency services, and monitoring scarce natural resources. It's a phenomenal technology that has been developed and it is free to use. You just have to get out there and use it."
The initiative made available highly accurate multiple-frequency GPS technology, which comes in a container about the size of a breadbox. In support of the program, Ms. Doherty led workshops in Europe, Africa, South America, the Caribbean, and Southeast Asia.
At the time, Ms. Doherty said the level of graduate research in the topic had already increased, collaborations had increased among African universities, and the ionosphere data gap on the continent was closing.
"One of the success stories is seeing so many new Ph.D.s coming off the African continent who are studying the ionosphere and they are studying it with the technology we gave them," she said.
Ms. Doherty is survived by her husband, Charles, her children, Karen M. Stickney and Brian J. Doherty, and many other relatives.
University Communications | July 2022