Overall enrollment in Boston College graduate schools for the 2021-2022 academic year rose 11 percent over the previous year, overcoming numerous recruiting challenges posed by the COVID-19 pandemic.  

This fall, BC welcomed 2,542 new graduate students, exceeding the 2,290 enrolled last academic year.  Furthermore, the yield rate—the number of accepted applicants to all BC grad schools who actually enrolled—increased to 45 percent versus 39 percent in 2020-2021, according to Adam Poluzzi, assistant vice provost for graduate enrollment management.

"All of the schools worked very hard during a year when the pandemic dictated that only virtual recruitment was possible," said Poluzzi.  "It's truly a remarkable achievement across the board, given what was essentially a two-year disruption."

BC graduate programs also saw advances in diversity, reported Poluzzi.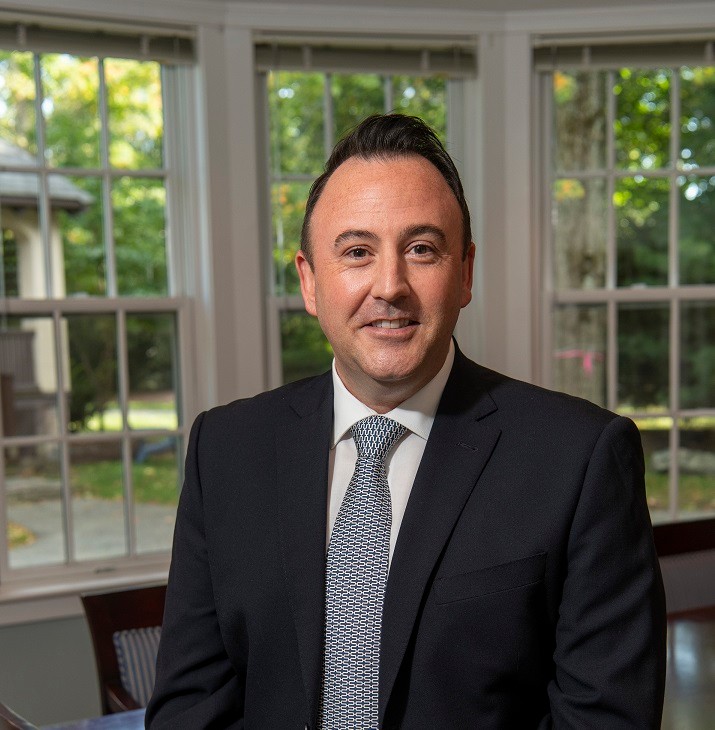 Twenty-four percent of the incoming graduate school class are individuals of African, Hispanic, Asian and Native American (AHANA) descent—a five-percent increase—and the yield rose to 49 percent, a four-percent increase over last year's total.  International students comprise 19 percent of the incoming class, approximately the same as 2020-2021.  
"A key factor in generating increased enrollments and greater diversity are the partnerships forged with key offices across campus, such as International Students and Scholars, Financial Aid, Student Affairs, and University Communications," said Poluzzi. "This collaboration is key to successful recruitment."
The Lynch School of Education and Human Development, which welcomed 602 new graduate students this year versus 467 last year—a 29-percent increase—boosted its yield rate from 39 to 44 percent.  Master's degree enrollments alone increased by 20 percent (428 students versus 355 last year), and two doctoral programs, including the Professional School Administrator Program and a new Ed.D. in Higher Education, experienced 100-percent yields.
The BC School of Social Work enrolled 343 new graduate students this year, a 33-percent increase, while its yield climbed from 42 to 48. In particular, the full-time Master's in Social Work program experienced strong growth, drawing 226 students this year versus 183 last year.
New certificate programs at BCSSW—Leaders for Equity and Justice in the Workplace, the Black Leadership Initiative, and the Latinx Leadership Initiative—also significantly contributed to the higher enrollment and an increase in diversity among the entering class as 93 new AHANA students registered this year in contrast to 55 last year.
Graduate student enrollment at the Woods College of Advancing Studies saw a 25-percent jump during the height of the pandemic in 2020, and it maintained that enrollment growth into 2021. Woods also increased its yield to 55 percent, up from 48 percent. Both in-person and programs designed to be online or hybrid remained robust.  
The M.S. in Leadership & Administration program increased enrollment by 38 percent—40 new students this autumn versus 29 in fall 2020—a development partially attributable to the launch of an online certificate in Diversity, Equity, and Inclusion this past spring. The M.S. in Applied Economics also grew by 12.6 percent (89 new students versus 79 last year), a program enhanced by a new online Certificate in Data Analytics.
Woods has also invested in programs that saw strong growth during the pandemic such as the M.S. in Sports Administration, which has grown 45 percent since 2019, and recently hired a new faculty program director.
"All of the schools worked very hard during a year when the pandemic dictated that only virtual recruitment was possible. It's truly a remarkable achievement across the board, given what was essentially a two-year disruption."
The Carroll School of Management reported a 23-percent increase in its the full-time MBA program enrollment this year (97 new students; 79 last year), and improved its yield rate to 44 percent, a 10-percent increase over the previous year.
The master's program enrollment at the School of Theology and Ministry increased 11 percent (83 new students versus 75 last year), and its yield rate rose five points to 65 percent.
Programs not offered during the pandemic generated a strong return, including the summer post-master's Certificate in Spiritual Formation, which enrolled 16 new students versus six in 2019.
Despite the severity of the pandemic, applicants to the Connell School of Nursing continued to share their desire to serve on the healthcare front lines as the number of applicants and enrollments throughout 2020-2021 remained steady.
Law schools nationwide saw an increase in interest and applications over the past year, and BC Law's incoming class reflected this trend, as 352 new J.D. students enrolled versus 255 last year.
Graduate programs within the Morrissey College of Arts and Sciences saw a 23-percent enrollment increase, as 255 students entered this fall versus 208 last year.entered
Phil Gloudemans | University Communications | September 2021