Caitriona Taylor, M.B.A. '08, M.S. '18, director of Campus Recreation at the Flynn Recreation Complex since 2011, has been named CEO of the Girls Scouts of Eastern Massachusetts, the 10th largest Girl Scout council in the United States.  She will take the helm of the Boston-based, 30,000-member, 15,000-volunteer organization on June 3.

"I'm very grateful and appreciative of my time at BC, especially to those who have mentored me along the way," said Taylor. "My professional and academic experiences have helped form the woman I am."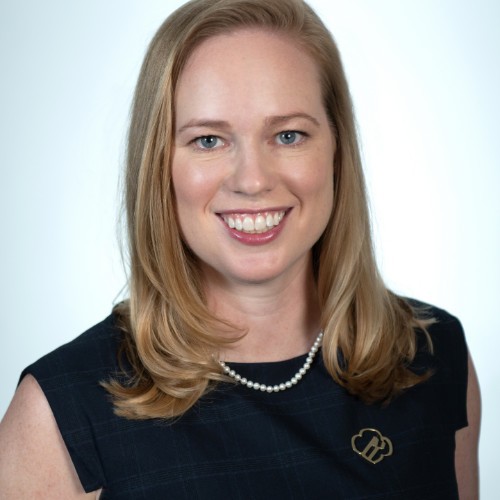 Taylor began her work with BC recreation in late 2004, serving as assistant director of Varsity Youth Camps & Clinics, Aquatics, Instructional Programs and Technology for five years.  After a brief stint as an executive at an eco-friendly, fitness product company, she returned to Boston College in 2011 to assume the directorship of the Flynn Complex.

During her tenure, she was credited for many strategic accomplishments, including the development and implementation of a five-year recreation plan that resulted in respective double-digit increases in center visits, intramural participation, club sport involvement, and revenue.  Ninety percent of BC undergraduates participate in center programs, and more than 15,000 faculty, staff, and students visit the complex annually.

She also contributed to planning and development for the new, $150 million, 244,000-square-foot Margot Connell Recreation Center, slated to open this summer.  As a member of BC's 10-year, "Student Life, Culture, and Formation" strategic planning committee, she helped enhance the overall student experience through focus groups, surveys, and tracking international trends.

Taylor also earned praise for increasing program access for low-income BC students by establishing a fund to cover club sports and outdoor activity fees. She was part of a Student Affairs team that introduced Bystander Intervention, a sexual assault prevention program that focuses on prosocial witness behavior, and Title IX training for staff and student clubs.  

"I am honored to serve as the leader of Girl Scouts of Eastern Massachusetts," said Taylor.  "Our programs provide spaces for girls to develop their voice and explore their passions.  As CEO, I look forward to working with our exceptional network of girls, volunteers, corporate partners, and staff members as we help our girls stand up, speak out, and make a difference."  

BC Law Professor Robert Bloom, a frequent user of the recreation center, said he often spoke with Taylor during his exercise visits, and "officiated" at an informal ceremony to acknowledge the recent conferral of her master's degree in higher education from the Lynch School.

"Caitriona was always welcoming and tried to make the Rec Plex responsive to everyone," said Bloom. "She has been a great asset and will be missed."

Added Mary Nardone, associate vice president for capital projects management, "It has been a pleasure to work with Caitriona during the years of planning, design, and construction of the Margot Connell Recreation Center. She brought a combination of expertise and passion that has directly contributed to this wonderful building. I will miss her presence on campus but wish her luck in this exciting next chapter." 



University Communications | May 2019