Educator and research scientist Joni R. Beshansky will join the Woods College of Advancing Studies at Boston College as academic director of its online Master of Healthcare Administration program, assuming the position in June.

An accomplished scientist and clinical operations leader, Beshansky brings to her new role extensive experience in developing, designing, and executing complex strategies resulting in successful completion of major healthcare research initiatives, notably in the fields of cardiovascular disease and emergency medicine, in collaboration with the National Institutes of Health, the Agency for Healthcare Research and Quality, and the Food and Drug Administration. Her role as a key contributor to the scientific direction, investigator-initiated grant acquisition, and execution of national clinical research studies has led to a federal funding portfolio of over $60 million. Her most recent research focused on the evaluation of state vaccination policymaking, and its impact on healthcare, children, and communities.

Prior to joining Boston College, Beshansky was associate professor at Regis College and director of its regulatory affairs and clinical research management graduate program. Previously, she was an associate professor at Tufts Medical Center and Tufts University School of Medicine, where she was a major contributor to the organizational success of research and research training. She also was co-founder and associate director of the clinical translational science master's/doctoral program at Tufts' Sackler School of Graduate Biomedical Sciences.

She has mentored numerous pre-doctoral and post-doctoral students, as well as fellows and faculty from multiple disciplines, is co-author of more than 60 publications, and was an appointed-member of an NIH data safety monitoring board.

"We are delighted to welcome Dr. Beshansky to Boston College," said David Goodman, interim dean of the Woods College. "We know that she will bring a broad and expert perspective of the healthcare industry, which will be of great value to our program, faculty, and students."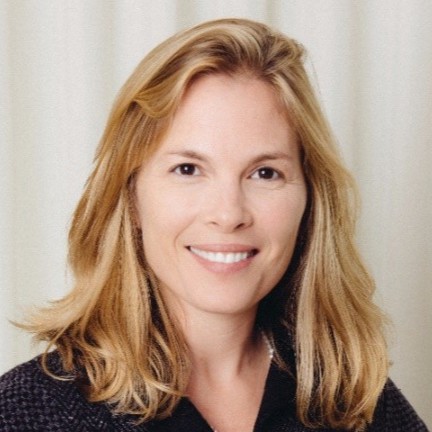 At Boston College, Beshansky will be the academic director of a Master of Healthcare Administration program designed to address the growing demand for high caliber, ethical leadership for an increasingly complex healthcare industry. Launched in 2016 at the Woods College, the online BC MHA is an employer-aligned, patient-focused, competency-based program with participants and partners drawn from a range of leading healthcare organizations such as Blue Cross Blue Shield of Massachusetts, Cambridge Health Alliance, Massachusetts General Hospital and Beth Israel Deaconess Hospital, among others.

MHA Associate Director Emily Raviola, who has served as interim director of the program for two years, will now assume the position of administrative director. During her tenure as interim director, she grew the program from five to 115 students and established 17 institutional partnerships, including with Partners HealthCare.

Raviola, who has a master's degree in public health from Boston University and will complete the MBA program at BC's Carroll School of Management this year, said the Woods College MHA program also will continue to benefit from the strong contributions of IT Operations Manager Jessica Holmes.

Beshansky, who holds a master's in public health from Boston University and a doctoral degree in law and policy from Northeastern University, said she "looks forward to leading the healthcare administration graduate program, and to becoming an integral part of Boston College, where I can contribute to its mission of educating the whole person and continue to focus on healthcare policy, bioethics, and economic mobility.
"I look forward to working with administrative director Emily Raviola to achieve the program's goal of creating transformative leaders in healthcare," she added.

In addition to her new position at the Woods College, Beshansky will continue to collaborate as an adjunct associate professor at Tufts University School of Medicine, and has been granted an appointment as a clinical associate professor in the Connell School of Nursing at Boston College.

University Communications | May 2019