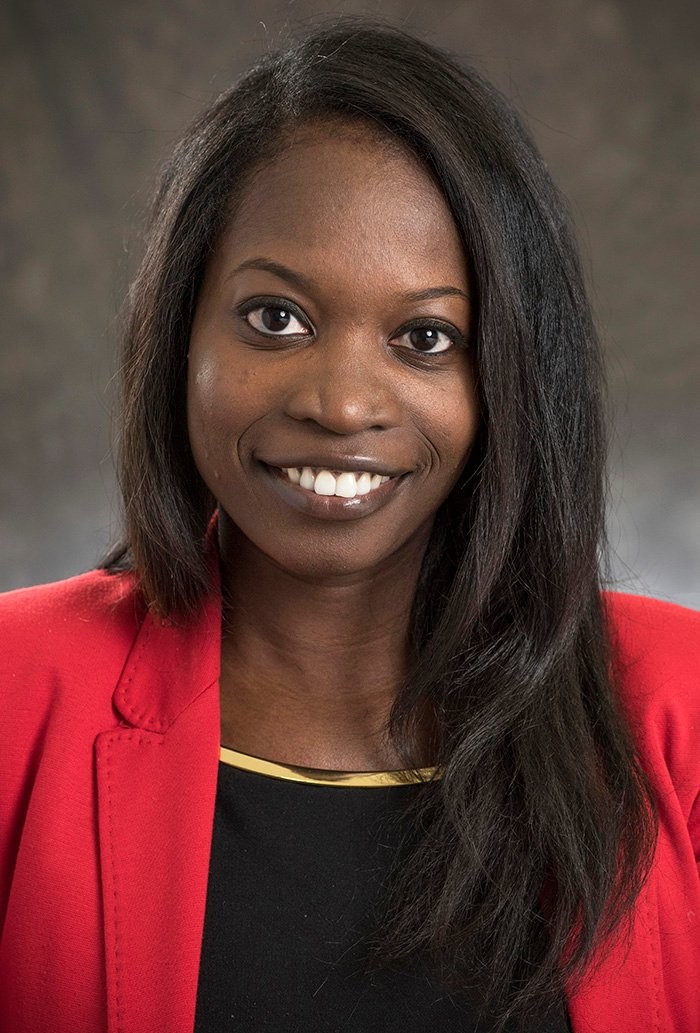 Atinuke "Tinu" Adediran is the new David and Pamela Donohue Assistant Professor in business law, Boston College Law School Dean Vincent D. Rougeau has announced. Adediran, who was hired earlier this year and joins the faculty in July, succeeds the inaugural chairholder, Natalya Shnitser, who was promoted to associate professor and granted tenure.
Adediran, an interdisciplinary empirical scholar who joins BC Law from the University of Chicago Law School, will teach civil procedure, professional responsibility, and access to justice. Her research focuses on inequality in the law, legal institutions, the legal profession—particularly through the lens of elite law firms as businesses—which was the topic of her seminar as an Earl B. Dickerson Fellow and Lecturer in Law at UChicago Law. She obtained her J.D. from Columbia University School of Law, where she was a Harlan Fiske Stone Scholar.
"We are so very excited to have Tinu joining us," said Rougeau. "Her scholarly work is exciting, and demonstrates how interdisciplinary perspectives and training can deepen our understanding about critical issues in the legal profession and the work of law firms. She is a wonderful addition to our academic community."
Prior to her fellowship, Adediran was an associate in the Litigation Department of Cadwalader, Wickersham & Taft LLC, New York City's oldest law firm and one of the nation's oldest continuously operating legal practices. At Cadwalader, she focused her practice on securities, contractual disputes, and Alternative Dispute Resolution. This spring, the Ford Foundation Fellow earned a Ph.D. in Sociology from Northwestern University, where she also received a master's degree.
"I am tremendously honored to be the second holder of the Donohue chair at BC Law," said Adediran. "The chair would make a significant difference to my teaching and research on inequality in legal institutions, including law firms, nonprofit legal services organizations and their executives and boards of directors."
David A. T. Donohue JD'71, founder and president of Boston-based International Human Resources Development Corporation, a leader in oil and gas training and petroleum industry competency since 1969, said many factors led him to make his gift to BC Law.
"I have been fortunate to build a happy, challenging, and rewarding career, and wanted to give back to an institution that helped me realize professional success," he said when Shnitzer was appointed in 2014. "This gift also helped me recognize the important guidance I received from my father, who encouraged me to attend a Jesuit institution, having himself been taught by Jesuits for most of his formal education."
A former assistant professor of petroleum and natural gas engineering at Pennsylvania State University before pursuing his law degree, Donohue noted that he learned first-hand the many valuable contributions young faculty members can make to an institution.
"This gift supports assistant professors who are helping build the school's commitment to business law," he said. "I know how fulfilling a career in business can be, especially when it offers opportunities for innovation and entrepreneurship internationally. I hope my gift inspires others to invest in BC Law's future."
Phil Gloudemans | University Communications | June 2020