Playeasy co-founders Sean Flaherty '12, Kerri Shields '13, and Ryan Quigley '12.
These days, you can book almost anything online—whether it's a car ride, a restaurant reservation, or an apartment for your next weekend getaway—but as Sean Flaherty '12 found out soon after graduation, athletic facilities are one massive exception. 
Flaherty, a former long snapper on the Boston College football team, was trying to host a training camp for local youth, but couldn't find a field to play on. He ended up holding the camp in a parking lot. 
"At the time I was in a tech job so I thought, why isn't there a better way?" he recalled recently. "Why isn't there an Airbnb or an OpenTable to book athletic space?"
Flaherty wasn't alone in his frustrations—his friends and fellow student-athletes Kerri Shields '13 (basketball) and Ryan Quigley '12 (football) had encountered similar stumbling blocks trying to organize shooting camps and clinics for kids. In 2015, the trio started swapping ideas for potential solutions, and three years later, they launched one.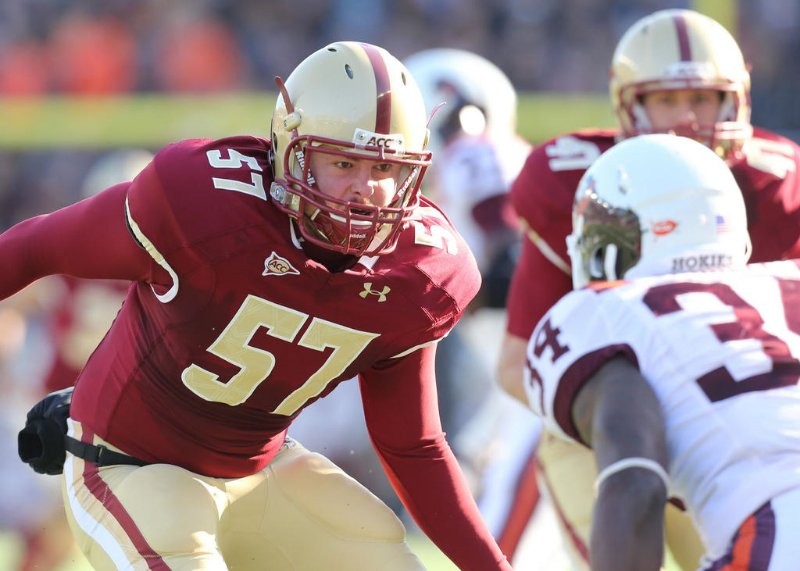 Flaherty describes Playeasy as the first online platform to connect event organizers and owners of athletic facilities in a way that's both simple and mutually beneficial. Coaches or coordinators of leagues and summer camps can browse information about facilities available in their area, and then book and pay for them online. Schools and community centers can create free rental listings for their athletic spaces—turning empty pools and baseball diamonds into much-needed profits.
A year after launch, Playeasy features profiles for more than 500 sports facilities, from ice rinks to soccer fields, and has helped organizations like Global Premier Soccer and Zero Gravity Basketball book facilities for their tournaments. But Flaherty, Shields, and Quigley say they're just getting started. 
This summer, Playeasy was one of 10 companies selected from a pool of more than 500 to participate in the prestigious TechStars Sports Accelerator, a three-month boot camp that connected promising start-ups with mentors in the sports industry. The program culminated in a demo day, where Flaherty delivered a six-minute pitch to a room full of industry influencers and investors.
"This was the biggest stage we've ever been on," said Shields. "It was a great opportunity to not only share where our product is today, but also our vision for where it's going."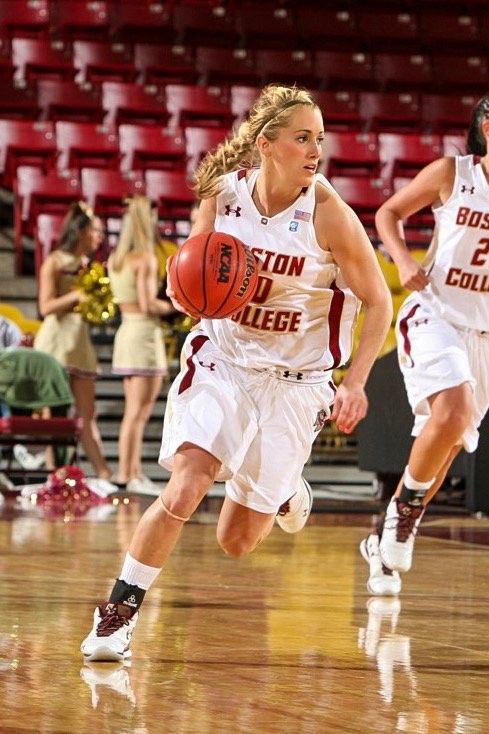 In the future, the Playeasy team sees their platform becoming a "one-stop shop" for amateur sports and sports tourism, where athletic facilities, event organizers, and tourism bureaus can find, book, and manage every aspect of running a sporting event—from scheduling referees and managing teams and participants, to booking travel and hotels. Eventually, the network could potentially provide economic impact data to cities hosting sporting events, allowing them to track the effect of amateur sports tourism on their bottom line.
Both Flaherty and Shields credit their success thus far to lessons learned both as Division I athletes and as students in Boston College's Carroll School of Management. In particular, dealing with wins and losses on the basketball court helped prepare Shields for the ups and downs of being an entrepreneur, she said. 
"You can't build that resilience unless you experience it," she said. "BC provided me with the support to get through tough times and helped me build the mental toughness you need to keep pushing towards an overall goal."
At times, running a young company can feel like a never-ending group project, Flaherty joked, albeit one without a grade or an end-date. It's one that he, Shields, and Quigley are happy to be partnering on. 
"I always had a dream of building my own company but I never knew if I'd have the guts to do it," Flaherty said. "The best part is getting to work with your friends on something that you're passionate about. Every morning I wake up and feel like I have a real purpose, and that's just so exciting." 
—Alix Hackett | University Communications