U.S. Senator Edward J. Markey '68, JD'72 is pictured at a 2015 Boston College event. (Lee Pellegrini)
The Trump-Biden battle has garnered most of the attention in the 2020 election campaign, but one of the year's more notable political contests involved Boston College 1968 alumnus Senator Edward J. Markey.

Markey won a hard-fought September 1 Democratic primary against U.S. Rep. Joseph P. Kennedy III, clearing the way for him to defend his Senate seat against Republican challenger Kevin O'Connor in November. The Malden native, who also earned a juris doctorate from BC Law School, served for 37 years in the U.S. House of Representatives before winning a special election in 2013 to the Senate. That same year saw Kennedy, the grandson of Robert F. Kennedy, become the representative for the Massachusetts Fourth Congressional District.

Local and national political analysts generally portrayed the Markey-Kennedy primary as a clash of different generations of progressive Democrats, but also as a test of whether the Kennedy family legacy remained relevant in 21st-century American politics, especially in the state where it began. There was doubt that Markey—sometimes cast as a wonk whose congressional career was associated with work on arms control and telecommunications—could appeal to younger voters, especially on climate change-related issues, because they tended to view him as more of a centrist Democrat.
Instead, Markey was able to win supporters from the more liberal wing of the Democratic Party, notably U.S. Rep. Alexandria Ocasio-Cortez, through his backing of the Green New Deal. Kennedy—who had a sizable lead in polls early on in the race—could not mount an effective campaign, especially in the midst of a pandemic.

Boston College faculty experts recently offered their perspectives on Markey's victory. Associate Professor of Political Science David Hopkins called it "one of the most successful political reinventions of the year.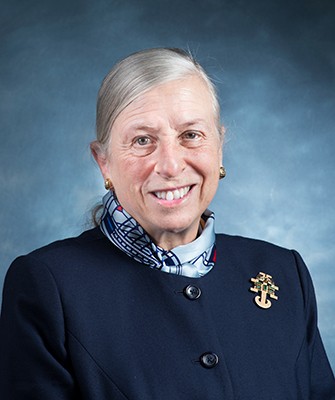 "Markey hasn't always been known as a committed progressive during his 44 years in Congress—and he wasn't known very well at all in some corners of the state when the race began," he said. "But by championing the Green New Deal and winning the vocal support of Alexandria Ocasio-Cortez, he gave liberals and younger Democrats a reason to choose him over Joe Kennedy. It's a victory for progressives, but it's a bigger victory for savvy politics. He'll be heavily favored to win the general election by a large margin."

Joseph Moakley Professor of Political Science Kay L. Schlozman said early predictions of a Markey defeat seemed reasonable, given his opponent's family history—with the exception of 2011-2013, there has been a Kennedy in Congress since 1947. But the actual outcome was completely consistent with another pattern in American politics, she said: Incumbents have advantages.  

"Since 1990, in the hundreds of Senate elections across the states, an incumbent senator has lost to a challenger in a party primary only eight times. From this perspective, the race was Markey's to lose. There is much to be said about the sources of the two candidates' support and what they mean for the future of conflicts within the often-fractious Democratic Party, but in this limited sense the victory of Ed Markey over Joe Kennedy has ample precedent."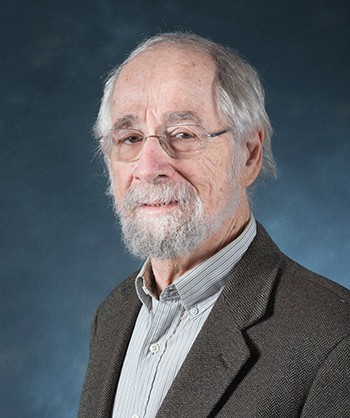 Professor of Political Science Marc Landy, for one, thinks the Kennedy-legacy aspect of the race was overblown, pointing to the "humiliating loss" that Ted Kennedy suffered in the 1980 presidential campaign.

"He could not beat a severely weakened and unpopular president to gain the Democratic nomination. And he lost for the same reason that young Joe lost: Neither could give the voters a principled reason for ousting their own party's incumbent. In the famous Roger Mudd interview, Ted could give no solid reason as to why he was running. Neither could Joe during his campaign. Even in 1980, being a Kennedy was not enough and so it is unsurprising that likeability, and in the recent case, youth were insufficient 40 years later."

Retired Professor of History Patrick Maney thinks pundits who discounted Markey's progressive credentials got it wrong. Far from undergoing a progressive makeover on environmental issues, he explained, Markey was "ahead of the curve" as an early supporter of Al Gore's far-reaching proposal for a "BTU tax" to discourage the use of fossil fuels, and a co-sponsor for equally far-reaching cap-and-trade legislation in 2009 to curb greenhouse emissions.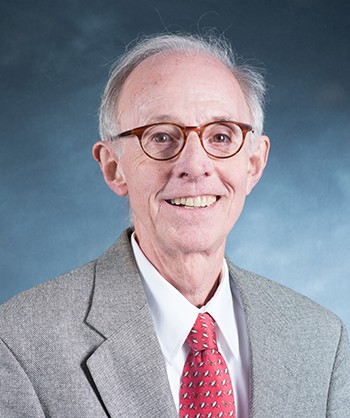 Markey also showed himself to be prescient on regulatory matters, Maney said. During the Clinton administration, Markey teamed up with Minnesota Senator Paul Wellstone to battle repeal of the Depression-era Glass Steagall Act, arguing that deregulation of the financial industry threatened to make banks "too big to fail." Such warnings seemed prophetic when the Recession of 2008 arrived, Maney said.  
"So, instead of the story of the 2020 primary being a case of Edward Markey catching up with progressives," he said, "it is an instance of progressives catching up with him."  

But don't write off Kennedy—at 39, he "will doubtless be heard from again"—or, for that matter, the Kennedy name in American politics, Maney warned: John F. Kennedy is consistently ranked in the top tier of American presidents, and is still the subject of many books and articles—the first volume of a two-part JFK biography was recently released to great acclaim—while a much-anticipated study on Robert F. Kennedy and civil rights is in the works.

"Whether a Kennedy occupies public office or not, the Kennedy 'mystique' remains firmly rooted in the public's imagination," said Maney.

Phil Gloudemans and Sean Smith | University Communications | September 2020