Arlo Pérez with co-host Caitlin Saks and Zachary Fink, Director at Collective Hunch, on the set of Antarctic Extremes.
In fall of 2020, as the number of confirmed COVID-19 cases continued to rise in Boston, filmmaker Arlo Pérez '16 made what felt like a prudent decision. The Michoacán region in Mexico, where he grew up, was reporting far fewer positive cases. So Pérez flew there, hoping to ride out the worst of the pandemic with his parents.
As he later acknowledged on camera, the plan "didn't work out." As soon as he arrived, people around him began testing positive for the virus, including his middle school teacher, who later died. "By the time my mother was diagnosed," Pérez explained, "I started to suspect that the official numbers were not telling the full story."
So Pérez, a digital producer at NOVA, a science-based documentary series on the PBS network, decided to get the full story himself. The result, a 7-minute video entitled "Mexico's COVID Cases and Deaths are Underreported—Why?" was released by NOVA in April of 2021, and received a Kavli Science Journalism Award from the American Association for the Advancement of the Sciences in November. It was the first major award for Pérez, who scripted, filmed, and edited the video himself. 
Pérez "reminds us why diversity in science reporting matters," said British science journalist Angela Saini, a judge in the Kavli competition. "Through a personal story, he investigates an overlooked aspect of the pandemic." 
In the video, Pérez takes viewers inside testing centers and hospitals where nurses and doctors describe the cultural and social stigma that has led to widespread reluctance among many Mexicans to get tested for COVID-19. In an interview with the owner of a local cemetery, he uncovers another important detail: many COVID deaths are not being reported as such because family members prefer a traditional Catholic burial over cremation, which is required for COVID-19 victims.
"The long term result of all the stigma around COVID might end up being that we never really know what the true impact of COVID was," Pérez concludes. 
Building a career
Pérez's interest in documentary filmmaking began at Boston College, where he double-majored in film and political science, two subjects that he initially struggled to connect. It was during a documentary film course, studying the sobering topic of genocide, that he recognized the power of the genre to shed light on important issues. 
After graduating, Pérez used contacts provided by his BC professors to begin establishing a professional network in the film industry. Over the next few years, he traveled to Poland for an assignment, filmed weddings on the weekends, and shot and edited videos for a real estate firm. In 2018, he joined NOVA, one of the longest-running science series in American television history, as an associate producer. 
Despite lacking a background in science, Pérez relished the opportunity to tell human-centered stories that could make a difference in people's lives. For one of his first assignments, Pérez and his colleagues traveled to Buffalo, New York to cover an initiative encouraging residents to carry the opioid overdose rescue drug Narcan, for an episode explaining the science behind opioid addiction.
"I realized that some of the most interesting stories have a science framework to them," said Pérez. "And part of that is because science is everywhere and whether people understand it or not, it affects their lives directly."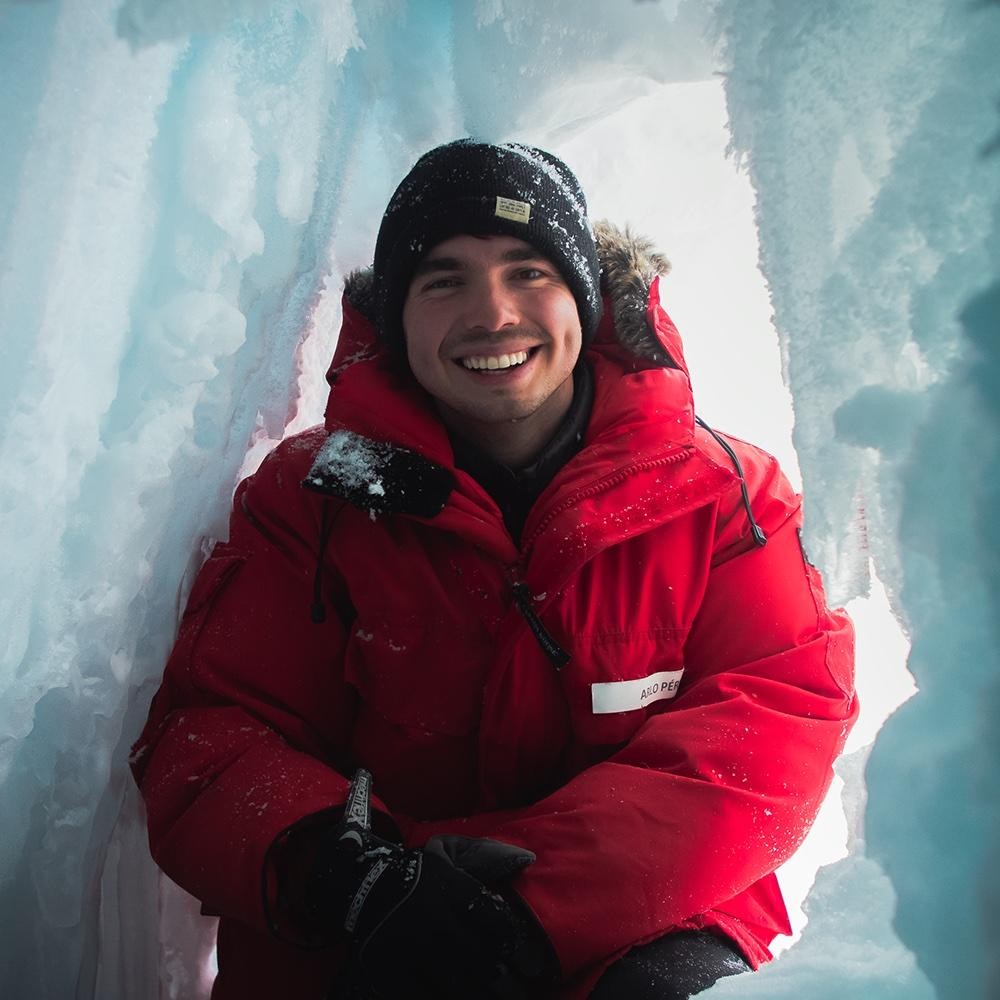 On a small team like NOVA's, Pérez's responsibilities include everything from conducting interviews to editing footage, and in the past few years he's also assumed the role of on-camera talent. In 2019, he joined colleague Caitlin Saks as the co-host of NOVA's popular 10-episode digital series Antarctic Extremes, which gave viewers a humerous, behind-the-scenes look at life as a scientist in the world's most remote laboratory (What do they eat? Where does the sewage go? What's it like to drive across a glacier?) plus lots of up-close footage of baby seals. 
Pérez and Saks' on-screen comradery struck a chord with millions of online viewers and, a year later, PBS approached them with a new pitch: create and host a digital show about chemistry, but make it fun. The result, Out of Our Elements, debuted in July, with episodes on why metal rusts (and why we should care), why we can't live without water, and how scientists use the molecules of color to detect fake artwork. The most popular episode, on the science behind COVID-19 antibodies, has been viewed more than 300,000 times. 
In Out of Our Elements, Pérez shines in his role as a "science communicator"—he's not an expert, but he knows how to ask the right questions of those who are. His enthusiasm on camera stems from his genuine fascination with other people's stories, he said, whether it's a scientist studying the maternal behavior of penguins, or a prominent member of the Purépecha community discussing the cultural significance of Monarch butterflies.  
"Documentary filmmaking, in a way, is people giving you a backdoor glimpse into their lives," he explained. "That's my favorite part of the job—getting to live someone else's life for a little bit."
Alix Hackett | University Communications | March 2022