Glenbeigh Races, County Kerry (A Fair Day), 1983
The McMullen Museum of Art at Boston College presents a career-spanning exhibition of the work of acclaimed British documentary photographer Martin Parr, in a survey that explores and examines series of works by the artist that are rarely displayed together.
Martin Parr: Time and Place is Parr's first wide-ranging—and most comprehensive—museum exhibition in the United States, comprising more than 135 photographs and an extensive selection of photobooks. It will be on display from January 31 through June 5, 2022, in the McMullen's Daley Family and Monan Galleries.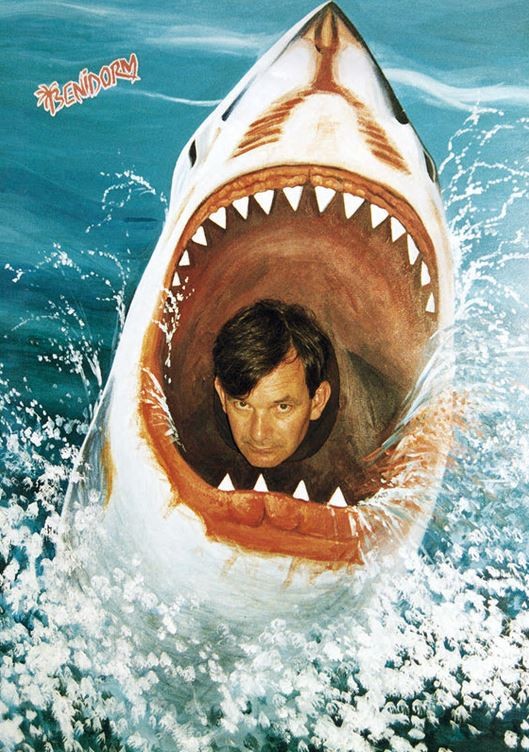 Works by Parr, born in 1952 in the United Kingdom, evince a global sensibility presented with the closely observed, precise detail of the local. His images, exhibition organizers say, underscore how global continuities diminish distinctions among local cultures.
"The McMullen is pleased to present nearly half a century of British documentary photographer Martin Parr's remarkable oeuvre in this innovative exhibition," said Nancy Netzer, the museum's inaugural Robert L. and Judith T. Winston and  a professor of art history at Boston College.
"With the support of the Martin Parr Foundation and through the curatorial lenses of Karl Baden [BC associate professor of the practice of photography] and Boston College's Irish Studies, Art, Art History, and English faculty, Time and Place situates Martin Parr as an unrivaled documentary and artistic photographer while examining the historical backgrounds in which various series were created. Martin Parr: Time and Place also continues the McMullen's recent focus on photography both in its acquisitions and exhibitions," Netzer said.
Parr also expressed his excitement for the exhibition: "I am very happy that my exhibition is coming to the McMullen Museum in early 2022. As this is my first one-person museum show in the USA, it has added significance for me personally," he said.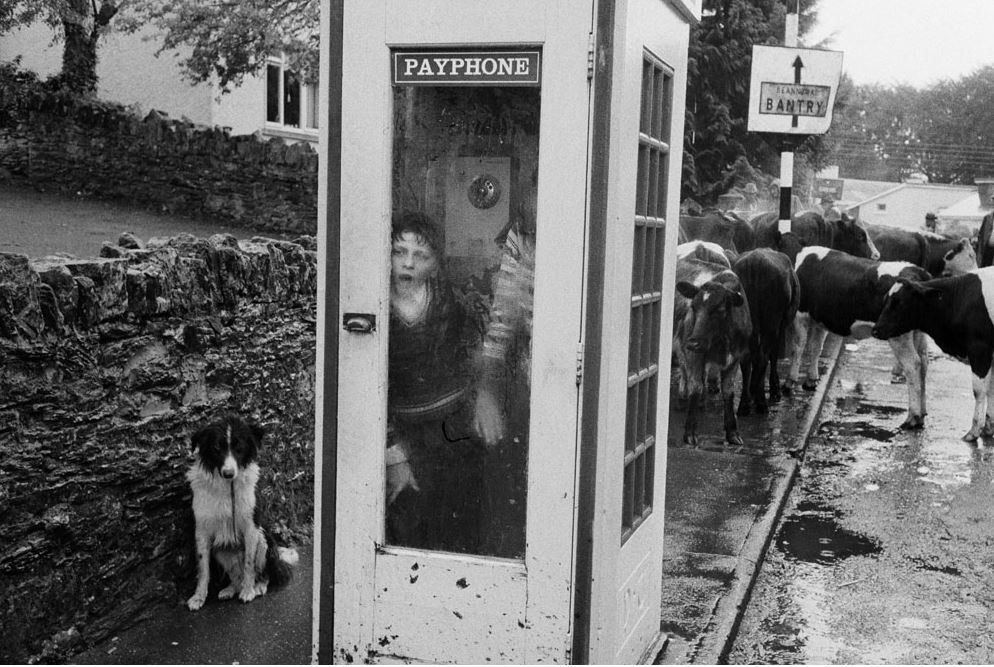 The exhibition features at its core a career-spanning selection of Parr's Irish photographs, which depict the radical evolution of Ireland over the last four decades and the major themes of his work: social class and consumption, curiosity and humor, humanity and its predictable idiosyncrasies.
Photographs from a number of other series, such as Autoportraits, The Last Resort, Small World, and The Cost of Living—made in Europe, North America, the Middle East, Africa, and Asia—demonstrate how Parr developed a powerful vocabulary of visual and conceptual ideas informed by overlapping feelings of familiarity and alienation, and instincts that are anthropological as well as artistic.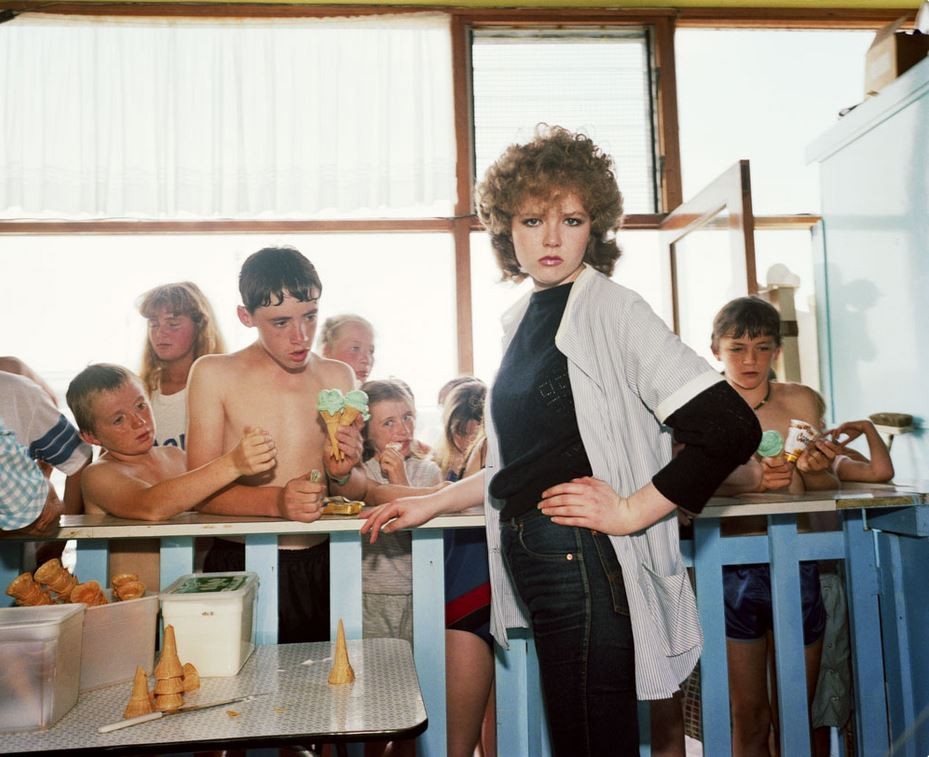 Working in the lineage of documentary photographers Walker Evans, Bill Brandt, Robert Frank, and Lisette Model, Parr often seems to engage in cultural critique familiar from some of their work, one that is humorous, affectionate, ironic, or biting depending on the viewer's perspective, exhibition organizers noted. Finding productive models in commercial and journalistic photography as well as fine art, Parr distinguishes himself from fellow ironists by introducing bright, saturated color to documentary practice. The early black-and-white work featured in Time and Place highlights the important role that color plays in Parr's later photographs, while also emphasizing how his style and vision is more complex, and less defined by color than viewers might expect.
"Martin Parr: Time and Place constitutes the most comprehensive museum survey of this influential and globally celebrated photographer in the United States to date," according to curator Karl Baden, BC associate professor of the practice of photography.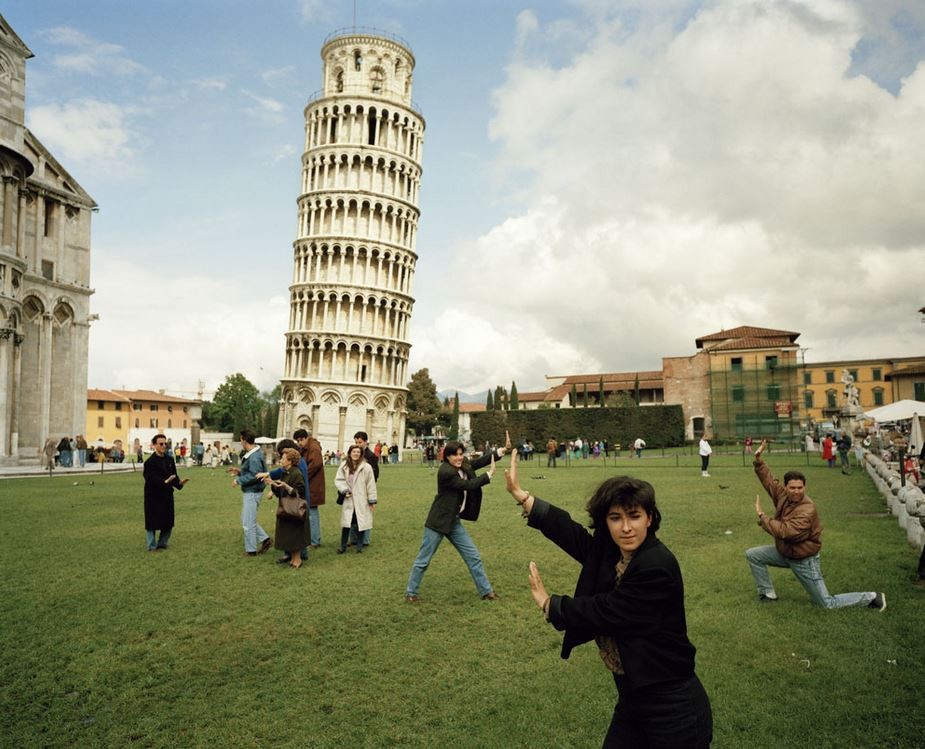 "While photographs from Ireland made over a forty-year period form the core of this exhibition, it includes work from a total of five bodies of Martin Parr's images made around the globe, as well as books detailing his many collections and his groundbreaking work with the history of the photobook," he said.

Baden's Boston College faculty collaborators from the Irish Studies program, Art, Art History, and Film, and English departments include: Ash Anderson, Jane Cassidy, Marjorie Howes, Lisa Kessler, Vera Kreilkamp, Kevin Lotery, Greer Muldowney, Joseph Nugent, Robert Savage, and James Smith.
A recent catalogue—Martin Parr: From the Pope to a Flat White, Ireland 1979–2019, published by Damiani with an introduction by journalist Fintan O'Toole—contains many of the Irish photographs in the exhibition.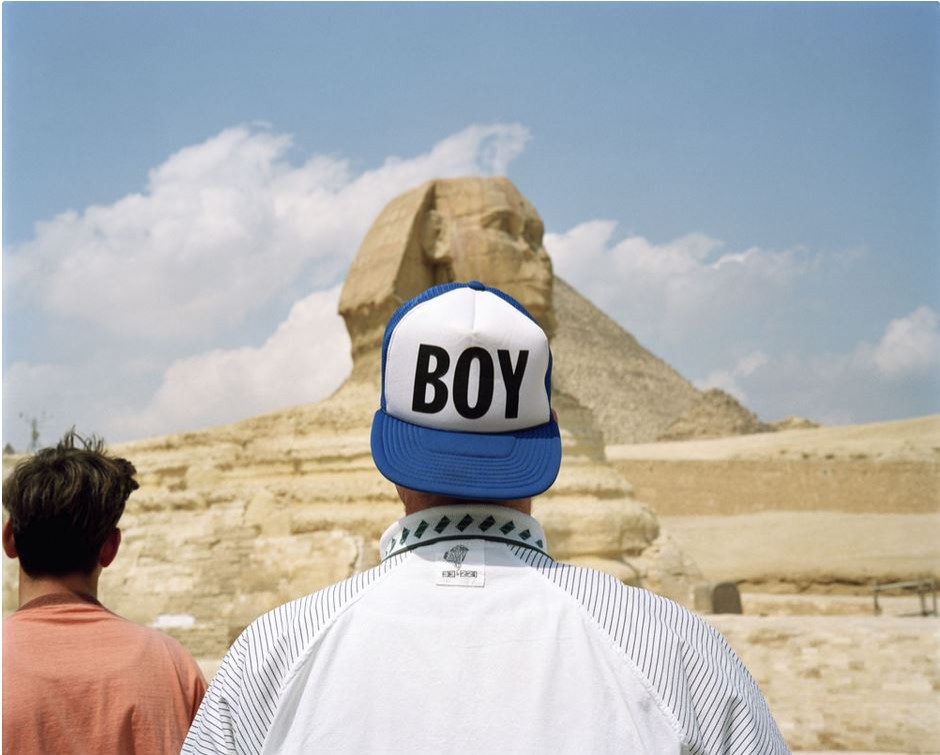 The exhibition is organized by the McMullen Museum in conjunction with Tracy Marshall-Grant for Northern Narratives and the Martin Parr Foundation. The Martin Parr Studio has loaned all works in the exhibition and Martin Parr is represented by Magnum Photos. Major support has been provided by the Martin Parr Foundation, the Patrons of the McMullen Museum, and Mary Ann and Vincent Q. Giffuni.
In-person and virtual public programming is planned for the general public and museum members. In addition, Martin Parr will give a virtual lecture on his career in photography, followed by an audience Q&A, on May 1 as part of Boston College's Lowell Humanities Series.

McMullen Museum exhibitions and events are free of charge and wheelchair accessible. The McMullen asks that visitors be vaccinated and wear masks indoors, regardless of vaccination status. For information about directions, parking, programs, and events, visit bc.edu/artmuseum.


Rosanne Pellegrini | University Communications | January 2022