2021 Boston College Women's Summit
Saturday, February 5, 2021

PROGRAM

10:00–10:50 a.m.

welcome and morning keynote

Women's Summit Planning Team & Chanel Miller

11:00–11:40 a.m. 


workshop 1

Zoom

11:40–11:50 a.m. 


movement break

 

11:50 a.m.–12:30 p.m.

Workshop 2

Zoom

12:30–1:00 p.m.

Lunch break

 

1:00–1:45 p.m.

afternoon keynote address

Patrisse Cullors & Professor Régine Jean Charles 

1:45–2:00 p.m.

closing remarks

 
Grace Christenson, Outreach/Partnerships Team 
Elizabeth Coscia, Graduate Assistant 
Mia Ferguson, Marketing Team 
Massiel Flores Mairena, Marketing Team
Riley Ford, Marketing Team 
John Gehman, Outreach/Partnerships Team 
Kate Hacker, Speaker Team
Flora Hepp, Speaker Team
Cecilia Petricone, Outreach/Partnerships Team
Caitlyn Spuckes, Speaker Team
Olivia Tobin, Logistics Team
Ericka Viquez-Brenes, Logistics Team
Caitlin Wolfstaetter, Logistics Team
African and African Diaspora Studies Program
Bioethics Society of Boston College
Bystander Intervention Education
Career Center
Council for Women of Boston College
Graduate Student Life
Office of Health Promotion
Office of Student Involvement
Thea Bowman AHANA and Intercultural Center
Undergraduate Government, Boston College
Women in Business
2020 Boston College Women's Summit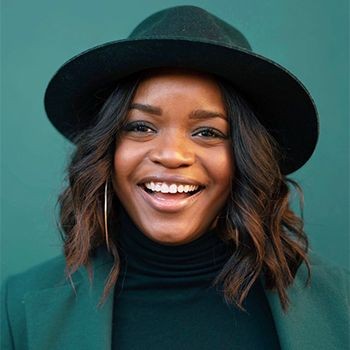 Brittany Packnett
Brittany Packnett is a leader at the intersection of culture and justice. Cited by President Barack Obama as a leader whose "voice is going to be making a difference for years to come," Brittany is an unapologetic educator, organizer, and writer. She is the author of the forthcoming book, We Are Like Those Who Dream, with One World/Penguin Random House.
Known as @MsPackyetti on social media, Brittany is a policy expert, non-profit executive, and teacher. Brittany has committed her life and career to justice. She currently plays many roles, all focused on freedom.
Brittany was a Fall 2018 Fellow at Harvard's Institute of Politics, a member of the Ferguson Commission and President Obama's Task Force on 21st Century Policing. A lifelong activist, Brittany was active in the Ferguson Uprising and is co-founder of Campaign Zero, a policy platform to end police violence.
She is a Crooked Media contributor, Cohost of the four time Webby-award winning Pod Save The People, and founded Love & Power, a hub created to inspire, empower, and outfit everyday people to seismically shift society. Brittany was a TED 2019 mainstage speaker, and currently pens the column "Listen Up!" for Teen Vogue.
She has graced the cover of Essence Magazine, been named one of TIME Magazine's 12 New Faces of Black Leadership, and honored at the 2018 BET Awards as "one of the fiercest activists of our time." Brittany has been named twice to Marie Claire's50 Most Powerful Women, received the Peter Jennings Award for Civic Leadership and shares the number 3 spot on Politico's 2016 50 Most Influential list, among other honors.
Brittany is an alum of Washington University in St. Louis, American University in Washington, and the Pahara-Aspen Education Fellowship. She is a proud member of the Gucci Change makers Council and the advisory boards of Rise To Run, and Erase The Hate, NBC Universal's Emmy-Winning initiative to rid the world of discrimination.
2020 Workshop and Mainstage Speakers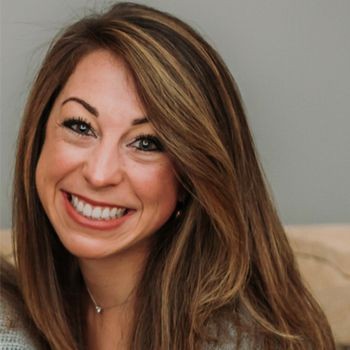 Makayla Davis
Makayla Davis is a Higher Education Student Affairs Professional, Health Educator, and Certified Health Coach. She currently manages the Health Coach Institute at Boston College and develops curriculum and health campaigns drawing upon best practices in the wellness and prevention field. She is passionate about helping college students maximize their potential and find balance in their lives using a holistic, intuitive, and strengths-based approach to well-being. Makayla started her career in Health Promotion at Boston College 5 years ago. She received her BA in Psychology from the University of Connecticut and went on to receive her MA from Boston College in Higher Education and Student Affairs.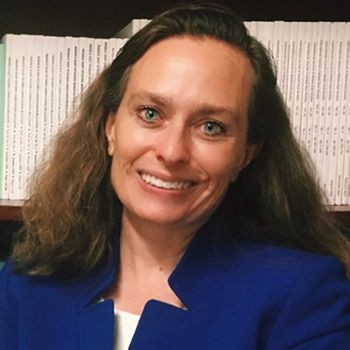 Natana J. DeLong-Bas
Natana J. DeLong-Bas is the author of Shariah: What Everyone Needs to Know (2018), Islam: A Living Faith (2018), Wahhabi Islam: From Revival and Reform to Global Jihad (rev. ed. 2008, translated into Arabic, Russian, and French), Notable Muslims: Muslim Builders of World Civilization and Culture (2006) and Women in Muslim Family Law (2001), Editor-in-Chief of Oxford Bibliographies Online – Islamic Studies (2019-present) and The Oxford Encyclopedia of Islam and Women (2013), and Deputy Editor of The Oxford Encyclopedia of the Islamic World and Oxford Islamic Studies Online (2008). Past President of the American Council for the Study of Islamic Societies (ACSIS), she is an expert on Islam and Christianity, women and gender, Islamic law, the environment, terrorism and extremism, and the Arabian Gulf countries. She is Associate Professor of the Practice of Theology and Islamic Civilizations and Societies at Boston College.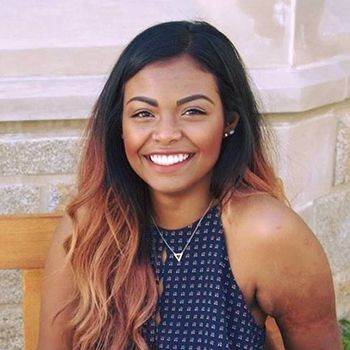 Marwa Eltahir
Marwa Eltahir is a Sudanese-American writer and community organizer based in Brooklyn, New York. She graduated from Boston College with a BA in Political Science and Women and Gender Studies in 2017 and then shortly after moved to New York. For the past several years her work has been concentrated in nonprofit organizations such as PBS and TED, with an emphasis on using digital media for international advocacy and outreach. Marwa's passion is rooted in building community for women of the Black diaspora and amplifying their narratives through creative mediums and channels. Currently she works at Peace Is Loud, a nonprofit founded by Abigail Disney that spotlights female peace builders on the frontlines through social impact film distribution and a speakers bureau. Additionally, she contributes regularly to AURN Digital as a socio-political commentator on timely topics concerning trends in culture, geopolitics, fashion music, and more. In her free time she cultivates community space for celebration for Black and brown queer folks in New York.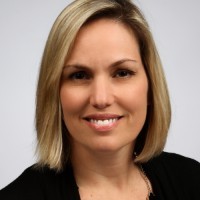 Nicole Greene
Nicole is driven to make an impact on all that she is involved in. Whether it be as a seasoned and dynamic executive working with top financial service companies, a dedicated leadership volunteer for Boston College or as a medal winning athlete training for her next endurance feat, she is relentless in pursuing the mission. Although pushing the boundaries both personally and professionally, has required a tolerance for failure, this outlook has led to transformational success stories throughout her career. "Far better is it to dare mighty things, to win glorious triumphs, even though checkered by failure... than to rank with those poor spirits who neither enjoy nor suffer much, because they live in a gray twilight that knows not victory nor defeat." Theodore Roosevelt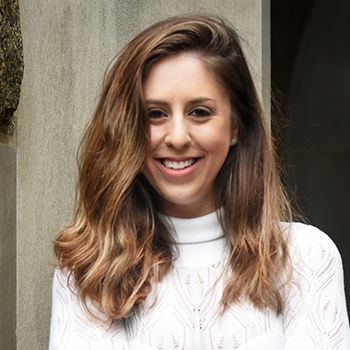 Amanda Kuron
Amanda Kuron is Licensed Clinical Social Worker and two-time graduate of Boston College. She currently works as the Assistant Director of Alcohol and Drug Education at Boston College. Amanda has worked in innovative health settings with women, men, and children of all ages, including health promotion with college students, holistic mental-health treatment with adults with major mental illness, and sports-based, trauma-informed group therapy with children. Amanda is passionate about helping others maximize their potential and live their best lives.
Ellice Patterson
Ellice Patterson is the founder and executive/artistic director of Abilities Dance Boston, a nonprofit dance company, using dance as a tool to promote intersectional disability rights. The MFA, Peabody Essex Museum, Links Hall in Chicago, Jennifer Muller Studios in NYC have all featured her work. She has given lectures on intersectional disability culture, and entrepreneurship at Fidelity Investments, Boston University, Harvard, and more. She received her BA in Biological Sciences from Wellesley College and her MA in Management from Boston University Questrom School of Business.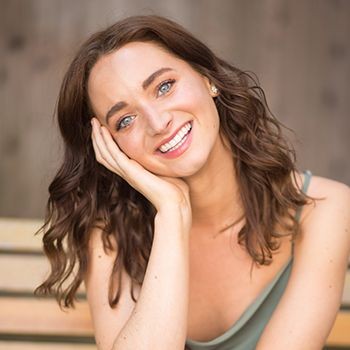 Caroline Portu
Caroline Portu is a BC class of 2016 (WOOHOO) professional singer and actress living between NYC and Boston. As an actress Caroline has worked with Carol Kane, Diane Keaton, Roger Bart, and Amy Schumer, and also hosts a monthly musical comedy show in NYC. She sings professionally with NightShift Entertainment and has had the privilege to sing alongside winner of "The Voice" Jermaine Paul, "The Greatest Showman's," Loren Allred, as well as with the Boston Pops. She has been working on a studio album that she hopes to release this winter!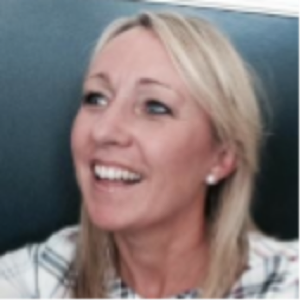 Shannon Reidy Nichols
Shannon is the Senior Director of Sales at Fivestars, a San Francisco-based tech startup, which provides 'Fortune 500' marketing and technology solutions in over 15,000 local/smb businesses. Shannon has been successfully leading Sales teams and Institutional strategic initiatives for over 20 years, working in Fortune 500, startup, scaling, and academic environments. Prior to joining Fivestars, she served in VP and Sales Director roles at Wayfair, McKesson, and AOL/Patch. Her most rewarding experience spans while serving as a Head Women's Basketball Coach and Institutional Advancement Director at Loyola University Chicago and Marian Catholic High School (IL). The Jesuit and Dominican missions of 'service', 'inclusion', and 'advocacy for others' has highly influenced her 'Servant Leadership' sales philosophy in both coaching and development. Whether inspiring workplace cultures through organizational mentorship roles or collaborative leadership panels, Shannon has demonstrated a commitment to empowering Women's Leadership opportunities and driving corporate awareness on the power of Allyship. Shannon graduated from Lake Forest College with a BA in Business. Originally from Chicago, Shannon lives on the north shore of Boston with her wife Emily and daughter Finley.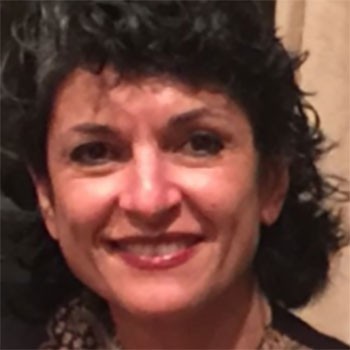 Mitra Shavarini
Mitra is an international educator with an eclectic set of experiences that span from the classroom to the organizational level. Her most recent position-- Executive Director of WorldTeach, an international NGO -- allowed her to spearhead major strategic efforts. She is also a lecturer at Brandeis University and holds a doctorate from Harvard's Graduate School of Education. She has written extensively about girls' education in Muslim societies. The publication she is most proud of, however, is a personal narrative that chronicles the events and people that brought her parents from Iran to America, and then back again: Desert Roots: Journey of an Iranian Immigrant Family.
Julianne Smith
Julianne Smith leads career exploration within the Boston College Career Center, working to develop and strengthen initiatives to help students connect their skills, interests, and values to possible career paths. Prior to joining the Career Center team, Julianne held student-facing roles at University of California Davis and Brandeis University. She graduated from Boston College with a BA in communication and film studies and holds two MA degrees, one in women and gender studies from Brandeis University and another in sociology from UC Davis. In her free time she enjoys spending time outdoors with her family and beagle.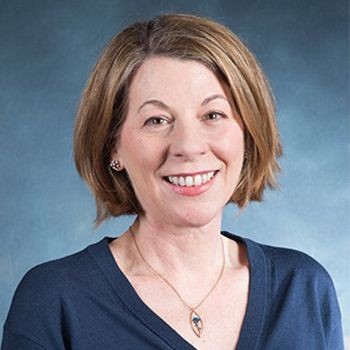 Mary Troxell
Mary Troxell is an associate professor of the practice at Boston College, who has taught in the PULSE Program since 2004. She has also taught in the Perspectives and Capstone Programs. She is devoted to student formation, and has served as a faculty mentor in the Arrupé Program, an Emcee on Halftime Retreats, the faculty speaker on 48 Hours Retreats, and Co-chair of the Martin Luther King, Jr. Memorial Committee.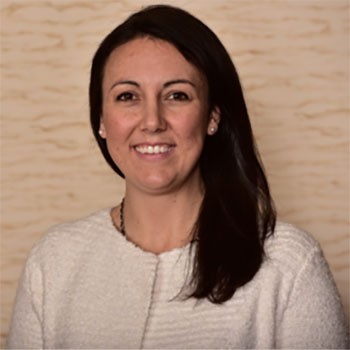 Reagan Whippen
Reagan is a Senior Manager with Deloitte and has over 10 years of experience driving business transformation enabled by technology. Reagan is currently Deloitte Consulting's Delivery Excellence/Delivery Innovation solution lead for all things Agile, focusing on promoting the consistency, reliability, and efficiency of the services Deloitte's delivers to their clients. Reagan is PSM I (Professional Scrum Master) certified, a Certified SAFe® Agilist and PMP® (Project management Professional) certified.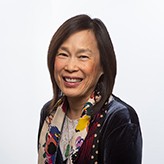 Catherine Wong
Catherine Wong, Director, Urban Outreach Initiatives, LSOEHD at BC, leads the Donovan Urban Teaching Scholars' Program, a one year M.Ed., cohort-based, social justice infused teacher preparation program, College Bound, a pre-collegiate youth centered program that addresses social and environmental injustice through a change agency framework, as well as facilitates cross university, school and community collaborations. She is an activist practitioner scholar, who is unwavering in her advocacy with first generation, young people of color, such that their leadership capacity is nurtured and their dreams realized. Catherine's community outreach includes; the Chair, Consortium of Colleges and Universities for the Institute for the Recruitment of Teachers, and is a regular presenter at the National Conference on Race and Ethnicity in American Higher Education (NCORE). Catherine is best known for her leadership in bringing together interdisciplinary teams to work from a culturally competent, social justice and equity stance, including with the Domestic Violence Unit-Massachusetts Department of Social Services, Teacher Education Institute, University of Middle East Project, the School of Education-Queen's University, Belfast, Northern Ireland. Catherine was also a school counselor and director, School Counseling Program, University of Massachusetts, Boston. Catherine holds a graduate degree from Boston University in Counseling Psychology & Cross Cultural Counseling. 
Women's Summit Planning Team
Amaka Nnaeto: Team Director, Caitlyn Spuckes: Co-Director of Speakers, Cam Fischer: Co-Director of Speakers, Grace Christenson: Co-Director of Logistics, Elizabeth Coscia: Co-Director of Logistics, Cecelia Petricone: Co-Director of Marketing/Outreach, Tomi Oyinloye: Co-Director of Marketing/Outreach, Sam Goober: Graduate Advisor, Katie Dalton, Director of Women's Center and Advisor
Saturday, February 1, 2020

PROGRAM

8:30–9:15 a.m.

Breakfast in the Heights Room

Sponsored by The Council for Women at Boston College

9–9:30 a.m. 


Registration

Robsham Theater

9:45–10:45 a.m. 


Welcome & Keynote Address

Britney Packett

11 a.m.–12 p.m.

Workshop I

Fulton Hall

12–12:30 p.m.

Lunch Pick-up

Fulton Honors Library

12:30–1:30 p.m.

Workshop II

Fulton Hall

1:40–2:40 p.m.

Mainstage Conversations

Robsham Theater Arts Center or Heights Room

2:45–3:00 p.m.

Closing Featuring FISTS and SLAM!

Robsham Theater
No Straight Shot to Success
With Nicole DeBlois Green, Shannon Reidy-Nichols, Mitra Shavarini, and Katie Dalton

"We live in a world that values upward mobility and that prescribes traditional paths for achieving success, like systematically moving up a corporate ladder. This group of engaging and highly accomplished women will share the seemingly unconventional ways they have pivoted and re-calibrated their careers to achieve success. Through their stories, Nicole, Shannon, and Mitra will provide important and transferable pieces of advice that will resonate with all attendees."
Justice at Work
With Marina Pestrana Ríos
Finding passion and meaning in a career can often feel like an impossible task. Join Marina in discussing her journey of navigating principles of justice into the work space. From her time at Boston College in founding the Montseratt Coalition, to her current career at Adelante Shoe Co., she has reimagined what "justice at work" can look like to best support the communities that she is a part of. Through her own experience, she will share with attendees the ways that she has best centered social justice and ethics at the core of her work, whether in our community at BC or out in the world.
2019 Boston College Women's Summit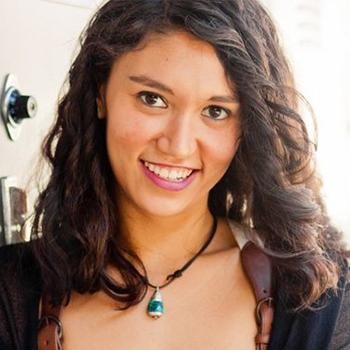 Sarah Kay
Kay is a well-known and well-respected slam poet who gained national recognition for her 2011 TEDTalk, "If I Should Have a Daughter," in which she addressed issues of female empowerment and expression. She is a graduate of Brown University and the founder and co-director of Project VOICE, a program that uses performances and workshops to improve literacy and empowerment in elementary and middle school classrooms across the country.

2019 Seminar and Mainstage Speakers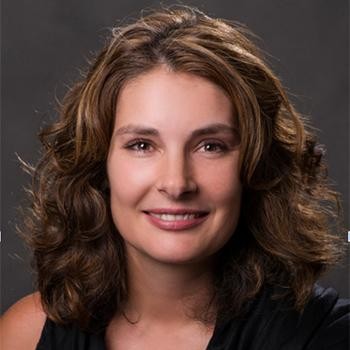 Tiziana Dearing
Professor for Macro Practice
BC School of Social Work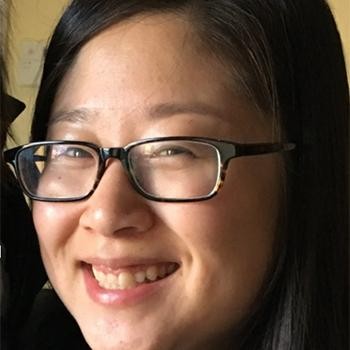 Helen Ha
Academic Advising Center
Boston College
Jocelyn Gates
Senior Associate Athletic Director
Boston College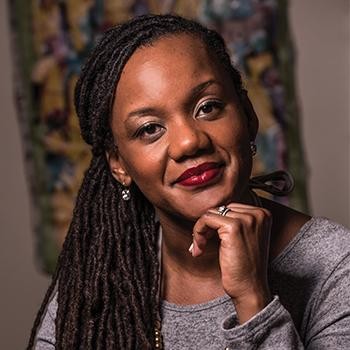 Régine Jean-Charles
Associate Professor, Romance Languages & Literatures; African and African Diaspora Studies
Boston College
Kelli Armstrong
Vice President for Planning and Assessment
Boston College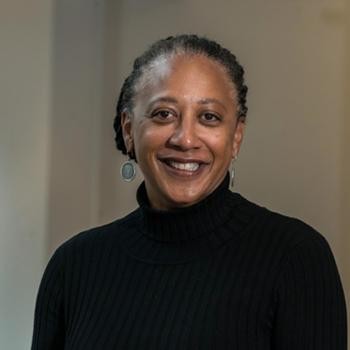 Joy Moore
Vice President for Student Affairs
Boston College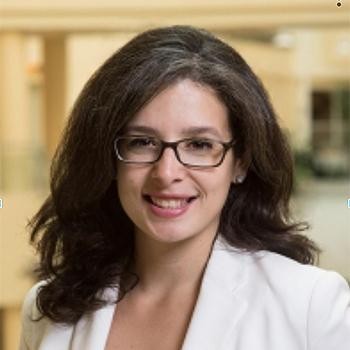 Rachel DiBella
Trauma-informed Gender Equity Leader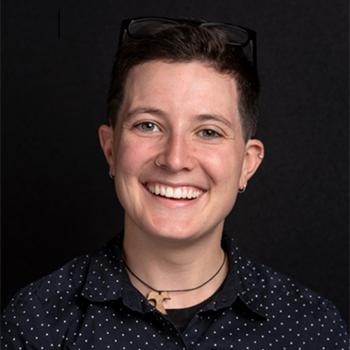 Claire Geruson
Clinical Therapist
Fenway Health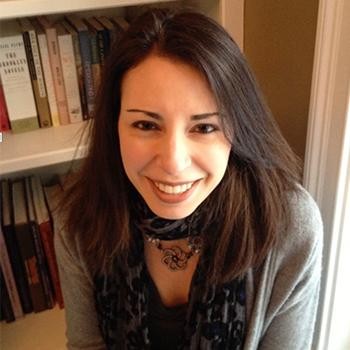 Lori Harrison-Kahan
Associate Professor of the Practice, History
Boston College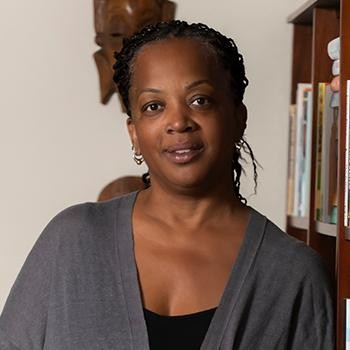 Akua Sarr
Vice Provost for Undergraduate Academic Affairs
Boston College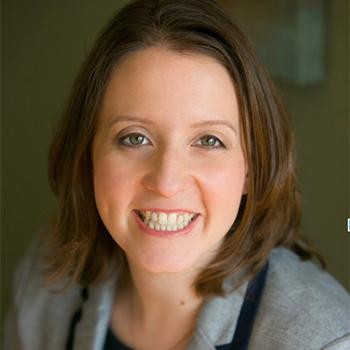 Stephanie Clark
Executive Director
Amirah Boston
Raquel "Rocky" Lachman
Brand Marketing Executive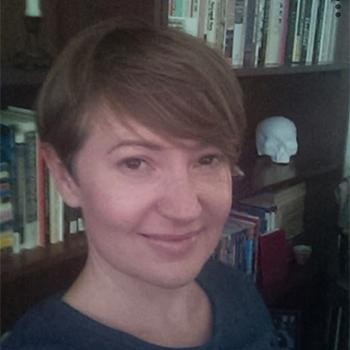 Cherie McGill
Assistant Professor of the Practice, Philosophy
Boston College
Jaclyn Newns
Spiritual Director and Campus Minister
Saint Joseph's University
Kate Haughton
Executive Director of Marketing & Communications
BC University Advancement
Seminar

The seminar is the most creative and intimate speaking platform of the Summit. During this time, attendees will have 50 minutes to hear from and connect with speakers in a more intimate environment. Attendees can choose to go to two seminars from a selection of 10 different seminar topics.

From Rights to Liberation: Queering the History of Social Movements
With Rachel DiBella and Claire Geruson
This workshop will create a space for learning, reflection and discussion about queer and LGBTQ+ influences in various social movements, including the "women's movements" in the United States. Participants will learn of important intersectional approaches to current social movements and contemplate their own social locations and motivations for engagement.

The Power of Culture: Is Wonder Woman Feminist (and why does it matter)?
With Lori Harrison-Kahan
In this interactive workshop, students will discuss the relationship between feminism and the comic book heroine Wonder Woman. We will look at examples from the original Wonder Woman comic book as well as clips from the recent film starring Gal Gadot. The speaker will discuss the connection between her childhood experiences watching the Wonder Woman television show starring Lynda Carter and her current work as a feminist scholar who recovers forgotten women writers. We will establish criteria for evaluating whether or not pop culture is feminist and discuss existing criteria, such as the Bechdel Test. Ultimately, we will ask not only whether Wonder Woman can be considered feminist, but also why we need to take pop culture seriously: how does it shape young women and the ways that they see themselves and gender relations in the future?

Growing Up Ethnic in America
With Akua Sarr
Ethnic difference has a profound effect on personal and social understandings of what it means to be an American. Multicultural literature navigates the complex terrain of race and ethnicity in America. Fiction depicts a variety of experiences and suggests that what constitutes an American identity is far from settled. A discussion of the literature invites students to share their own personal narratives - stories of race, ethnicity, class, gender, faith, and nationality - to further uncover what it means to be "ethnic" in America.

All Our Wild Wonder: Poetry Workshop
With Sarah Kay
Sarah Kay leads an intimate hands-on workshop of spoken word poetry, leaving participants with the tools they need to write and perform their own work. This crash course is designed to give participants an opportunity to whet their palates and dip their toes in the pool of Spoken Word Poetry. Sarah's varied teaching methods include original exercises, movement-based performance skills, and creative collaboration. Sarah fosters a supportive and safe environment tailored to the participants' needs—whether beginners, experts, or somewhere in between.‌

Living in Hope, Walking through Darkness: Working in the Anti-trafficking Movement
With Stephanie Clark
Sex trafficking is a topic that is hard for us to hear about, but could you imagine devoting your life to eradicate it? Stephanie Clark, Executive Director of Amirah (a leader in the aftercare movement here in New England) is here to share with us about the realities of sex trafficking in New England. As she shares from her experience, you will be challenged to think through how you can make an impact in this movement with your own time and talent.

How to Look Fabulous and Fight the Patriarchy, Without Coming on Too Strong: Double Binds, Controlling Images, and other Gender Traps
With Cherie McGill
The verdict is in, and your body in its natural state is a problem that needs to be solved. Your personality needs work, too. Don't worry, though—there is a solution! Do you have too much hair, or not enough? Maybe it's just in the wrong places? Is your thigh gap too big, or too small? Is your lip stain too bold, or not bold enough? Maybe it's too matte. Or, too matte for your weird, thin lips? Great news, because we can fix that! Now that you're looking great, are you too assertive, or not assertive enough? Maybe your voice is too shrill? Or, too soft? Are you too friendly, or not friendly enough? Maybe it's just that your body language is all wrong? Don't worry! We can fix all of that, too! It's easy! Just take all the time, energy and money that you could devote to work, sleep, or fun, and use it instead to think about, research, try, buy, apply, scrutinize, work on, agonize and obsess over both your looks and your personality. Or, you could attend this workshop instead. We'll talk about the double-binds, double-standards, controlling images and other traps intended to keep women in their place.

10 Tips to Find Your Vocation, Own Your Voice, and Thrive
With Kate Haughton
In order to find personal and professional fulfillment, you must first find your purpose and own your voice. But how do you do that? How do you know what path to take and if you're on the right one? How do you find the courage to communicate powerfully and authoritatively? In this workshop, students will hear personal stories from the speaker, based on her own experiences in the corporate world. They'll hear how in the midst of her for-profit work she found clues that unveiled her deeper non-profit vocation. They'll also learn how her formative BC education and commitment to discernment played a key role in her decision to answer the call to return to her BC roots. Students will come away from this workshop with 10 practical approaches to:
Find a career they are passionate about
Differentiate themselves to accelerate professional success
Recognize their many amazing talents and share them with confidence
Stay grounded and humble


Looking Deeper: Self Awareness as a Spiritual Practice
With Jaclyn Newns
Self awareness is a necessary, daily practice that encourages us bring our best selves forward in personal and professional realms. This creative workshop will use photography as a tool for personal reflection. Participants will slow down, gather insight from images and name concrete ways to steer their life forward with intention and purpose.

---
Mainstage Conversation
The main stage conversation is a discussion-based format that weaves the stories of two prominent women. These stories seek to carry themselves on themes of women's empowerment, vocation and stories of resilience. Attendees can choose to go to one main stage conversation.

Is there such a thing as work-life balance…or is it just life?
With Tiziana Dearing, Jocelyn Gates, Helen Ha, and Regine Jean-Charles
Through sharing personal stories, this group of highly accomplished working mothers will aim to address the challenges associated with navigating a career and a family. Additionally, this conversation will explore societal pressures that can impact the choices women make. 

Be a Boss: Beliefs-based Leadership
With Kelli Armstrong and Joy Moore
Led by two of the highest ranking women at Boston College, this main stage conversation will provide an interactive look at how to develop your own leadership philosophy. The conversation will explore a variety of effective leadership styles, particularly what it means to be a leader in a Jesuit, Catholic context and the importance of developing a diverse community through leadership. Learn how to examine your own strengths as you hear from two women who have made their mark as strong leaders in the BC community and beyond.
Planning Team
 
Amaka Nnaeto: Team Director
Caitlyn Spuckes: Co-Director of Speakers
Cam Fischer: Co-Director of Speakers
Grace Christenson: Co-Director of Logistics
Elizabeth Coscia: Co-Director of Logistics
Cecelia Petricone: Co-Director of Marketing/Outreach
Tomi Oyinloye: Co-Director of Marketing/Outreach
Sam Goober: Graduate Advisor