Professor of Psychology and Neuroscience Liane Young, whose research has shed light on moral judgment and decision-making, has been awarded a $2.8-million grant from The John Templeton Foundation to join with fellow Boston College researchers to study how social norms influence virtue.
The project will take an experimental approach to the question of how social norms can be leveraged to promote virtue, particularly in areas of education and the environment.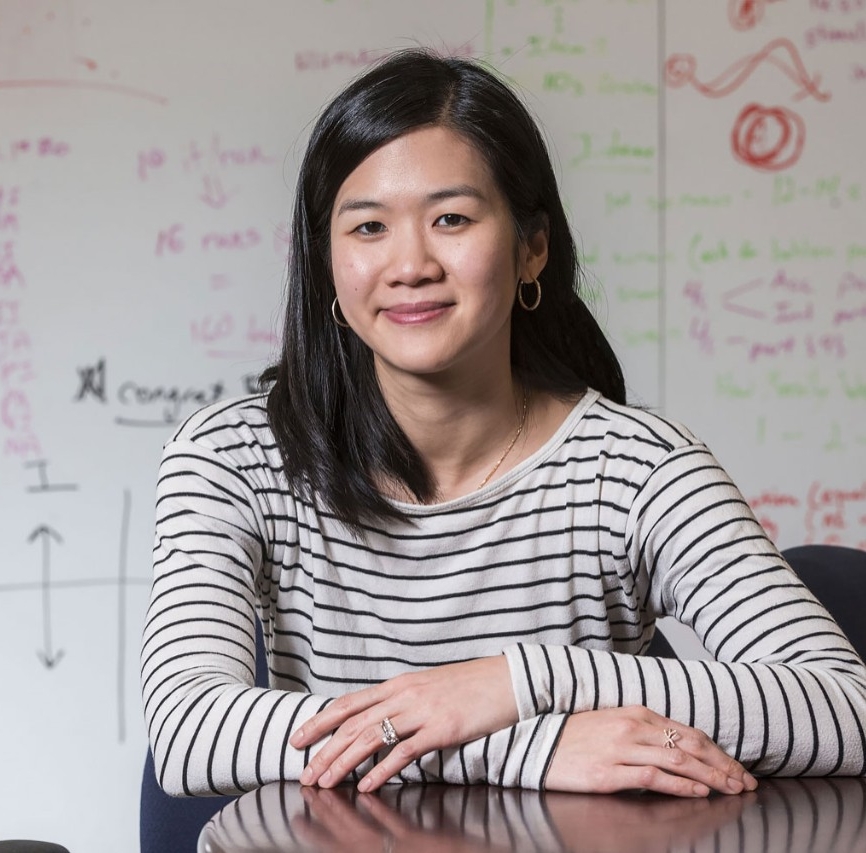 "I'm delighted to be partnering once again with the John Templeton Foundation and also excited about our new collaboration with the Schiller Institute for Integrated Science and Society," Young said, who directs the Morality Lab at BC. "Tackling big questions like how norms impact positive attitudes and actions, at the level of individuals and society, and across diverse contexts, requires the tools of multiple disciplines and teams of scholars working together."
The research will explore how "virtue advocates" inspire others through their actions; and how people can be encouraged to freely live out their values, Young said.
The researchers will also examine when observers might question whether someone's seemingly virtuous actions are being driven by ulterior motives—such as building up one's reputation—rather than doing good for its own sake. Young said the research will tackle this problem and explore how public acts of virtue can influence others to follow suit.
In addition to Young's lab, the project will draw on a cross-disciplinary team of University scholars in psychology and neuroscience, education, engineering, environmental studies, and communication, as well as collaborators in economics, philosophy, and sociology.
Joining Young as a co-leader of the project will be incoming Assistant Professor of Psychology and Neuroscience Gregg Sparkman.
"Our project team will develop innovative theories about how and why people are influenced by norms, and apply what we've learned to real-world efforts to promote more generous, compassionate, honest, civil, just, and purposeful actions in everyday life," said Sparkman. "This work will illuminate how people are impacted by the actions and beliefs of others, and how this effect can be leveraged to promote positive changes in society. In other words, how do we put peer pressure to good use?"
Also partnering as a co-investigator on the project is the Schiller Institute's Seidner Family Executive Director Laura J. Steinberg. She will lead explorations of the relationship between participation in collaborative scholarship and the virtues of curiosity and intellectual humility. Looking to make a real-world difference, the project team will explore how applying a virtue-based "lens" can influence how individuals and organizations develop and implement strategies of climate change response.
"The Schiller Institute for Integrated Science and Society is thrilled to be collaborating with the Department of Psychology and Neuroscience and the full Boston College team of faculty and students who are participating on this project," said Steinberg. "It is through impactful, interdisciplinary
research like this that the Schiller Institute and Boston College advance our mission of driving positive societal change."
Ed Hayward | University Communications | May 2022