NOTE: On February 11, the World Health Organization officially named the illness caused by the coronavirus "COVID-19," with "CO" for "corona," "VI" for "virus," "D" for disease, and "19" for the year in which the first cases presentd in China.
In response to the novel coronavirus. the U.S. State Department and the Centers for Disease Control have issued the highest travel advisories to U.S. citizens, warning them not to travel to China.
Boston College administrators continue to monitor the situation and its potential impact on faculty and student travel.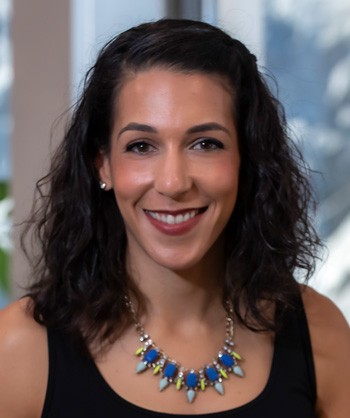 In the wake of the first case of the coronavirus reported in Massachusetts earlier this month, Connell School of Nursing Assistant Professor Nadia Abuelezam compiled a concise list of facts about the virus for the school website in the wake of "a barrage of news and social media posts full of data, terminology, and information that was difficult to understand."

Abuelezam, an epidemiologist,  said the summary was intended to provide a better understanding of the technical side of coronavirus, and how to reduce the risk of infection—regularly washing hands with soap and warm water, covering coughs and sneezes, staying home if you feel sick.

Abuelezam explained that the incubation period for the virus is estimated to be from two to 14 days, and that its latent period—the time from when a person is infected to when he or she can infect other people—is still largely unknown.

She also described the epidemiological terms prevalence—a figure, usually presented as a percentage, that can be understood as the proportion of the population with the disease of interest—and incidence, a rate indicating the number of new cases occurring in a population over a certain period of time, which conveys the risk of contracting the disease. At present, she said, the low number of cases in the U.S. means the prevalence is currently negligible; incidence can only be calculated with more information on the total number of infections and the total population at risk.

 Another important term, Abuelezam noted, is the basic reproductive number, or the number of new cases likely stemming from one infectious case: When the basic reproductive number is greater than 1, the disease is expected to spread.

"It's important to note that the basic reproductive number is very context-specific, so it cannot be extrapolated across populations and countries," she said. "The basic reproductive number in Wuhan, China, the epicenter of the epidemic, is currently estimated to be 2.68, meaning two to three people are infected from every infected person in this particular area."

For context, Abuelezam pointed out that the basic reproductive number for the flu is estimated at 1-2 and for measles 12-13.

Abuelezam urged readers to stay up to date on developments concerning the coronavirus by consulting reliable sources and to follow recommendations and guidelines from public health experts.

"More than anything at the beginning of any epidemic, including this one, it's important to stay calm and stay healthy."

University Communications | February 2020