In response to the COVID-19 pandemic, many in U.S. found themselves suddenly working from home and, with the closing of schools and childcare centers, working from home coupled with a change in family life.
Assistant Professor of Sociology Wen Fan has launched a research project, funded by the National Science Foundation, that will examine the experience of remote work from a variety of methodological angles as well as the potential sustainability of the work-from-home model post-COVID.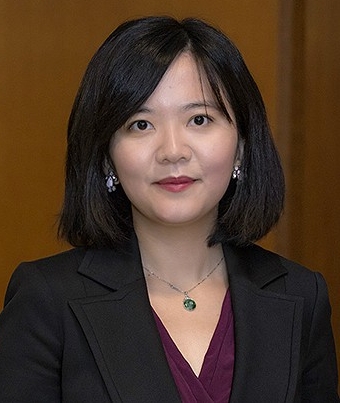 "The pandemic resulted in a sea change in working conditions and family lives, effectively introducing a large-scale social experiment," explained Fan, the principal investigator for the "RAPID: Remote Work in the Time of COVID-19" project.
"We're interested in learning how a social disruption in combination with communication technologies may act as a catalyst for profound transformations in mindsets and social change, specifically regarding future work flexibility," said Fan, who is collaborating on the project with Phyllis Moen, the McKnight Endowed Presidential Chair in Sociology at the University of Minnesota.
Fan's research project is supported by a $200,000 NSF RAPID grant, awards that are made as part of the agency's Rapid Response Research program which allows social scientists to quickly collect data during a crisis.
The project will rely on quantitative and qualitative data to advance science and inform policy development around three objectives:
--understand how remote work is being experienced on a personal level, including disparities by gender, age/life-course stage, socioeconomic status, and race/ethnicity;
--examine how remote work may affect other aspects of life, such as work-family conflict, stress, and quality of life in general;
-- determine, now that remote work is reality and not theory, what remote workers' preferences are.
The researchers will submit an online survey to a nationally representative sample of 2,000 remote workers, and will collect qualitative data from 500 remote workers who will complete open-ended questions regarding their experiences.
A third source of data will come from culled tweets about remote work offered during the pandemic.
Fan said that she hopes the research findings can be used on a federal, state, or organizational level to inform policy on remote work. "The goal is to provide choices and flexibility and resources for workers."

Kathleen Sullivan | University Communications | August 2020