An article co-written by Boston College Professor of Sociology Sarah Babb has received dual honors from the American Sociological Association.
The article, "The Making of Neoliberal Globalization: Norm Substitution and the Politics of Clandestine Institutional Change," was named winner of the 2020 Charles Tilly Article Award from the Comparative-Historical Sociology Section of the ASA and winner of the Best Scholarly Article award from the ASA's Section on Global and Transnational Sociology. Babb co-authored the article with Alexander E. Kentikelenis of Bocconi University.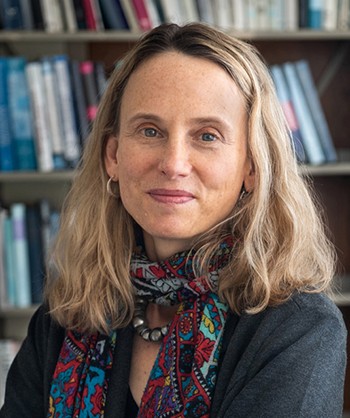 "It's really gratifying to get so much recognition for this paper," said Babb, who noted it is part of a larger project about how the United States re-engineered multilateral institutions to spread market reforms around the world at the end of the 20th century. "We have thousands of declassified documents to work through, and these awards inspire us to move forward."
The article, which was published last year in the American Journal of Sociology, examines the repurposing of the International Monetary Fund to become the world's leading promoter of free markets. Relying on archival material and interviews, Babb and Kentikelenis show that fundamental-yet-informal change of the IMF was effected through a process of norm substitution—the alteration of everyday assumptions about the appropriateness of a set of activities, a transformation led by the United States.
"Professor Babb is one of the world's leading global and transnational sociologists, and we are so fortunate to have her as a member of our department," said Professor of Sociology and Environmental Studies Andrew Jorgenson, chair of the Sociology Department. "This award-winning article is essential reading for anyone interested in the contours of globalization and the inner workings of global governance institutions."
Babb, who directs graduate studies in the Sociology Department, focuses her teaching and research on subjects such as economic sociology, globalization, and organizations. She is the author of the award-winning book Behind the Development Banks: Washington Politics, World Poverty, and Wealth of Nations, and, most recently, Regulating Human Research: IRBs from Peer Review to Compliance Bureaucracy.

Kathleen Sullivan | University Communications | July 2020