The Boston College School of Social Work has launched a multifaceted initiative that organizers say will enable the school to become a national thought leader in addressing the impact of trauma on  individuals, families, and communities.

Begun in 2019, the Trauma Integration Initiative incorporates teaching, fieldwork, and research into a holistic program that not only prepares BCSSW students to help their clients deal with trauma, but to guard themselves against its effects. Keeping with BC's Jesuit, Catholic tradition, the TII also advances a formational element to guide students in contemplating the challenges of trauma-informed social work.

At a time when, according to studies, 85 percent of social workers routinely treat clients with a traumatic condition, and one in seven social workers themselves develop post-traumatic stress disorders, the TII organizers say a fully integrated trauma-informed perspective is needed for social work education. The TII is one of the school's strategic priorities, an indication of its level of commitment to the initiative.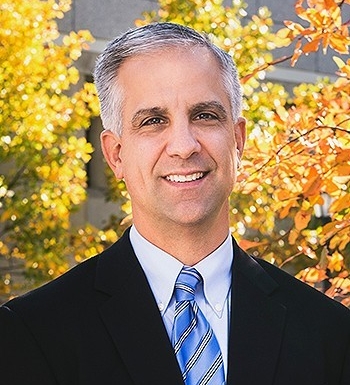 To understand the necessity for the initiative, BCSSW Professor and TII co-founder Scott Easton said, it's important to understand what trauma is and how it can affect lives.

 "To a certain degree, 'trauma' has become a buzzword in popular culture," he said. "A working definition of trauma is an event or condition that is physically or emotionally harmful, causes significant distress and suffering, and overwhelms individuals, families, or community coping resources.

"Trauma can occur from a single event, a series of events, or an ongoing, pervasive, environmental cause—living in a home where abuse takes place, or in a community affected by long-term poverty or racial injustice. What's more, two people can experience trauma in different ways; it may be apparent in one person, hardly at all in another.

"So it's incumbent upon social workers to have the skills necessary for recognizing trauma, as well as the extent and cause of the trauma. We believe the TII will give BCSSW students the tools they need to do this, and thus be able to effectively intervene."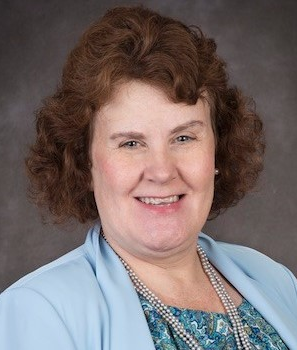 There are other, more personal benefits for students in a trauma-informed program, said BCSSW Assistant Dean for Field Practice Susan Coleman. "Social workers come into the helping role for a number of reasons, but for many it's because they themselves have experienced trauma or loss, and they want to 'give back' in some way. In fact, social workers are two to three times more likely to have had Adverse Childhood Experiences, so while this gives them a strong empathetic quality for helping others with trauma, it means they may be vulnerable to reliving their past trauma.

"But any social worker, ACE or not, can find themselves developing secondary trauma from their work. Hopefully, they are able to find ways to manage the stress. With the TII, we're saying, 'Let's give these students the means to deal with trauma right now, even as they're learning to become social workers.'"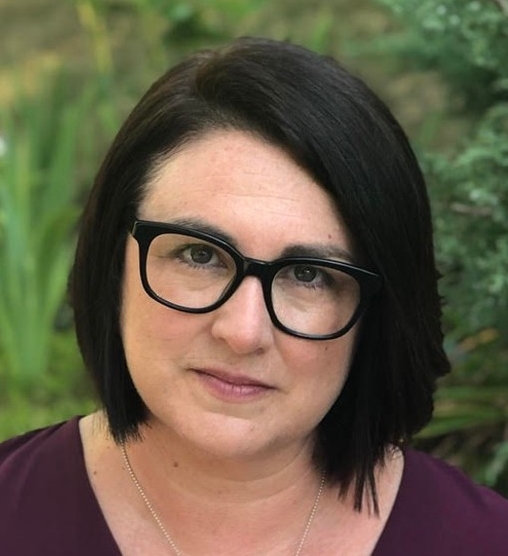 Assistant Professor of the Practice Kathleen Flinton, who joined the BCSSW faculty last July, has an extensive, two decades-long background in treating trauma which she employs in structuring the BCSSW curriculum to reflect the TII objectives: for example, integrating trauma-related content into existing courses or creating new ones that are geared to trauma-informed practice. She notes that the trauma curriculum is anchored in the Health and Mental Health department but is open to all students through the BCSSW trauma certificate program, and covers both clinical and macro specializations, as well as BCSSW's other fields of practice, such as Children, Youth, and Families, Global Practice, or Older Adults and Families.

Self-care, according to Flinton, is an integral part of the curriculum. "We talk about the importance of being aware of your health, how you respond to work-related experiences, the things you can do to stay present. We realize some students have known trauma in their own lives, so we walk a fine line: We don't try to elicit their experiences, but we let them know we understand."

As part of the TII, Coleman and her colleagues have utilized a trauma-informed perspective in redesigning the matching, advising, and supervision of the approximately 500 students who are in M.S.W. field placements every year. This entails, she said, "being aware of what students may be bringing with them in their fieldwork, and helping them cope as necessary." But BCSSW's vision of field placement, and its role in social work education, has a Jesuit orientation, she added.

"Social work is not just about professional skills: You're bringing your 'self' into the job. That's at the heart of formation, along the lines of the questions [Theology Professor] Michael Himes asks students to consider in thinking about their vocations: What brings me joy? What am I good at? What does the world need me to be? We ask our students not only to think about their gifts but their whole self, and how it may shape their vocation as a social worker."

Easton oversees the TII's research component, which includes seeking or clarifying linkages between faculty members whose areas of interest have relevance to trauma, such as neuroscience, immigration issues, or parenthood. The TII also intends to foster faculty collaborations on scholarly publications, development of research proposals, and other activities. Last fall, BCSSW faculty, students, and alumni presented research on trauma's impact on social workers at the Council on Social Work Education Annual Program Meeting.

Sally Doherty, a Needham, Mass., native in her final year at BCSSW, appreciates that the TII enables students to recognize "that trauma is multi-layered and has a multifaceted impact," and has found useful its emphasis on "the ecology of trauma"—the impact of structural violence and oppression and social determinants of health.

"I am confident that I am prepared to process any potential impact that dealing with trauma could have on my personal well-being," said Doherty. "The TII has provided me with tools to ensure that I am practicing self-care as I take on this work with a focus on trauma."

Hilary Dobel, also in her final year, feels the TII has helped her to understand the mental and physical effects of trauma, "as well as the language for talking about those effects with someone who might be suffering." Learning about socioeconomic conditions and injustices that contribute to trauma "rather than looking at a person's suffering in a vacuum" also has been a valuable experience.

 "I learned that, as a clinician, just hearing about someone else's trauma can have a profound effect on your own mental health," said Dobel. "You have to be aware of that possibility in order to care for yourself and to be able to keep doing this work. The TII has also been incredibly helpful for my intellectual and emotional understanding of how these processes can occur—what can make a clinical interaction risky for me as well as the person I'm working with, and what recovery can look like."

Sean Smith | University Communications | March 2021