The Lynch School of Education and Human Development, in partnership with Stanford University and the Development and Research on Early Math Education Network, is the recipient of a two-year, $250,000 grant from the Heising-Simons Foundation to continue its research and resource development initiative focused on mathematics education for children from birth to age eight.
The DREME Network, based at Stanford University's Graduate School of Education, was created in 2014 to advance the field of early mathematics research and improve young children's opportunities to develop math skills. The Lynch School is one of 11 Network members nationwide which collaborate to conduct basic and applied research and develop innovative tools that address high-priority early math topics and inform and motivate other researchers, educators, policymakers and the public.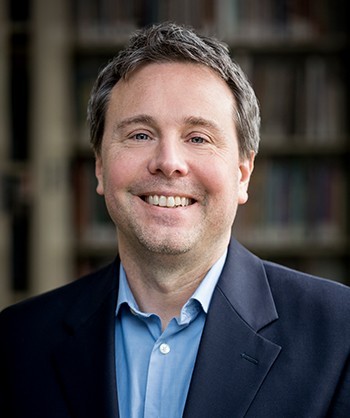 "We are heading into the fourth phase of our DREME project, which addresses the foundation's goal of creating opportunities and resources for early math learning, particularly for disadvantaged children and families," said Eric Dearing, a professor of Applied Developmental & Educational Psychology and head of the Lynch School's DREME lab. "Recently, we have examined early parental engagement in math education as a means of better understanding the ways in which parental supports during early childhood are related to good numerical and spatial skills at school entry and through their school years."
Dearing explained that children, while in their homes and within other early education and care settings, make initial explorations into everyday mathematics, progressively developing and refining knowledge and skills as well as acquiring expectations, motivations, and beliefs about their math abilities.
"The DREME project blends research and development toward the experimental testing of books, games, and activities designed to help create high quality math interactions with preschool children," he said.  "The ultimate goal is to produce and disseminate resources and knowledge that parents, caregivers, preschool teachers, and other professionals can use to promote math learning among young children."
Just recently, as the COVID-19 pandemic forced the nation's schools to shift to remote learning, Dearing and his DREME colleagues searched for a way to help. Within a few weeks, they had developed an at-home, early math learning kit for families to help parents and teachers foster mathematics education in children under nine years old.  Packaged in an eight-page PDF and available electronically, the kit was distributed to schools and organizations supporting thousands of students throughout the nation.

"Being able to help, even a little bit, during this very stressful time for students, parents, and teachers is very gratifying," said Dearing in a previous BC News interview about the project.
"We are excited that Professor Dearing is continuing with his impactful work on early mathematics learning," said Stanton E.F. Wortham, the Charles F. Donovan, S.J. dean of the Lynch School.  "He and his colleagues are making important discoveries about how to enlist families and give all children a head start on learning math."
The Heising-Simons Foundation is a family philanthropy based in Los Altos and San Francisco that works with its many partners to advance sustainable solutions in climate and clean energy, enable groundbreaking research in science, enhance the education of our youngest learners, and support human rights for all people.


Phil Gloudemans | University Communications | July 2020