Professor of History Heather Cox Richardson, a leading national commentator on American history and politics, has been elected to the American Academy of Arts and Sciences, joining a class of 261 of the nation's leading minds committed to advancing the common good by addressing significant challenges.  

Founded in 1780, the academy honors excellence and convenes leaders to examine new ideas, address issues of importance to the nation and the world, and advance the public good.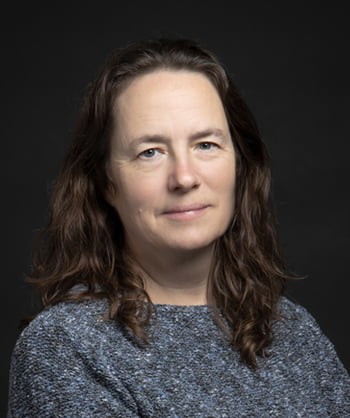 It has been another active year for Richardson, who was also named among USA Today's "Women of the Year" for 2022. Her popular Substack daily newsletter "Letters from an American," where she ties the day's news to the events of the past, has exploded in popularity, and in February she was invited to the White House to interview President Joe Biden.

Last year, Richardson was selected as one of four recipients for the 2021 Massachusetts Governor's Awards in the Humanities, which recognize individuals for their public actions, grounded in an appreciation of the humanities, to enhance civic life in the Commonwealth. She also was the winner of the Ruth Ratner Miller Memorial Award of Excellence in American History.

A faculty member at Boston College since 2011, Richardson is the author of the acclaimed 2020 book How the South Won the Civil War: Oligarchy, Democracy, and the Continuing Fight for the Soul of America. Two of her previous books, West from Appomattox and To Make Men Free: A History of the Republican Party were Editor's Choice selections of the New York Times Book Review. She has shared her expertise with numerous local and national media outlets, including WGBH, The Boston Globe, The New York Times, Bloomberg, CNN.com, BBC, The Washington Post, The Chicago Tribune, and HuffPost.

The American Academy of Arts and Sciences serves as both an honorary society that recognizes and celebrates the excellence of its members and an independent research center convening leaders from across disciplines, professions, and perspectives to address significant challenges. Those previously elected to the academy include Benjamin Franklin, Alexander Hamilton, Charles Darwin, Margaret Mead, Albert Einstein, Condoleezza Rice, Martin Luther King Jr., Bryan Stevenson, and Joan Baez.

University Communications | May 2022