A two-day conference at Boston College will celebrate the work of Monan Professor of Theology Lisa Sowle Cahill, considered one of the most important contemporary scholars in the field of Christian ethics.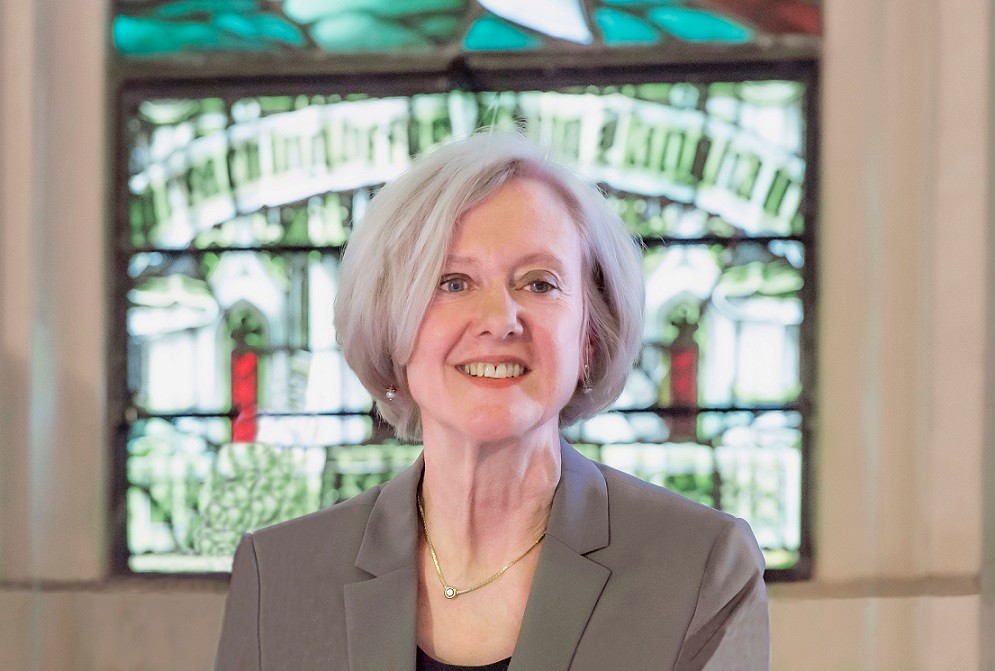 "Reimagining the Moral Life: On Lisa Sowle Cahill's Contributions to Christian Ethics" will take place September 10 and 11. The conference is open to the public and will be held in person; all sessions also will be available via Zoom.
During her 45 years at BC, Cahill has been at the forefront of significant transformations in Christian ethics, in areas such as Scripture and Christology, natural law theory,  the study of major theological figures in the Christian ethical tradition, as well as ethical issues concerning sexuality, family, and health care. 
In each session of the conference, Cahill's former and current doctoral students and her colleagues from Boston College and elsewhere will examine how her scholarship and teaching have shaped the terms of debate in these multiple areas of fundamental and social ethics, and what that impact means for the future development of the discipline of Christian ethics.
The conference shares its name with a book published last year to mark Cahill's contributions as a teacher, research scholar, and leading voice in the field of Christian theological ethics. The volume, a collection of original essays by Cahill's former doctoral students, provides an interpretive overview of Cahill's specific contributions to Christian ethics and the impact her work has had. One of the book's co-editors, Michael P. Walsh Professor of Bioethics at Boston College Andrea Vicini, S.J., wrote: "The contributions of this volume…exemplify [Cahill's] mentorship and passion for a type of justice that is informed by equality, mutuality, reciprocity, and solidarity with the poor, and which aims at promoting concretely the common good in our world today. With passion, insight, dedication, and ingenuity, Cahill has influenced the field of theological ethics and empowered women and men, lay and religious, Catholic, Protestant, and Orthodox to find their own theological voices and join in transforming our world."
Visit here for more information about the conference and to register.

University Communications | September 2021