First-year student class portrait in Alumni Stadium. (Lee Pellegrini)

It is one of the largest classes in Boston College history, enrolled through the most competitive admission cycle ever of any entering class to come to the Heights.

But one truly unique characteristic of the Class of 2025, attributable to COVID-19, is that its members explored BC as their potential college destination entirely by remote means, from Zoom chats to campus tours via smartphone.

In a larger context, the first-year class also upholds ongoing trends and affirms many strategic objectives in BC's undergraduate recruitment and enrollment: academic excellence, geographical and ethnic diversity, and increased focus on Early Decision applicants.
"It was challenging to shift our recruitment model to all-virtual, with no certainty of when things might begin returning to normal," said Director of Undergraduate Admission Grant Gosselin, who praised the Admission staff for their ability to adapt to a drastically changed landscape. "Fortunately, the groundwork that's been laid over the years means Boston College continues to be a place of interest for a growing number of prospective college students."

The 2,516 members of the Class of 2025 were selected from 39,847 applicants, an acceptance rate of 19 percent that is the lowest known such figure for BC. Thirty-four percent of Class of 2025 students are AHANA students, equaling last year's total, and 53 percent are women.

First-generation college students make up 10 percent of the class, and BC enrolled 106 students through QuestBridge, a non-profit program that helps high-achieving, low-income students gain admission and scholarships to the country's top-ranked colleges and universities; this was the University's first year participating in QuestBridge. Fourteen percent of the class are recipients of Pell Grants, federal subsidies awarded to undergraduate students with the highest financial need. BC is the country's fourth best in graduating Pell Grant recipients; the 346 Pell students entering BC this year is the second-highest number ever enrolled at the University.

Thirty-one percent of the class is from New England, 30 percent from the Mid-Atlantic; the South/Southwest and West regions both make up 11 percent, followed by the Mid-West (nine percent). Massachusetts, New York, New Jersey, Connecticut, and California sent the majority of this year's first-year students to BC. International students make up seven percent of first-year students, with most of them from China, South Korea, Canada, India, and Hong Kong (Special Administrative Region of the People's Republic of China).

Gosselin notes that BC adopted a test-optional policy for applicants, given restrictions and other difficulties related to COVID, and plans to do so for the 2021-2022 admission cycle. Fifty-one percent of this year's enrolled class submitted test scores.

This change contributed to an average SAT score of 1466 for the class, a significant increase over the marks for the classes of 2023 and 2024; the average ACT score is 33, which compares favorably with that of other recent classes.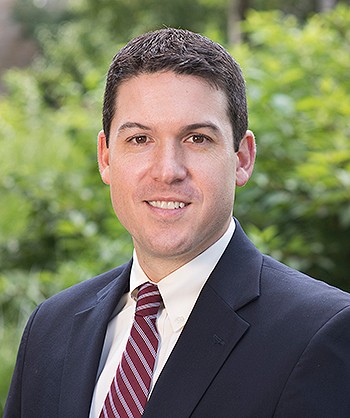 "There was a significant shift this year to test-optional admission at most highly selective schools due to the challenges that testing centers presented students during the pandemic," he said. "It remains to be seen whether this will be a permanent change. For our part, we still believe there is predictive value in standardized test scores, but will continue to watch national trends among selective universities."

Gosselin said BC's introduction of an Early Decision program—in which students submit applications by November 1 or January 1—during the previous admission cycle continues to reap dividends. Forty-nine percent of the Class of 2025 enrolled through ED, with an admission rate of 39 percent compared to 17 percent for students who opted for Regular Decision.

"It is increasingly evident that Early Decision has become an important piece for both prospective students and BC," said Gosselin. "ED is good for students looking to increase their chances of getting into their top college choice, while reducing the uncertainty and anxiety of their college search. And it's good for BC's efforts to attract 'best-fit' students."

Still, in this admission cycle—from the summer of 2020 through this past spring—the Office of Undergraduate Admission had to pivot away from many tried-and-true practices of engaging prospective and admitted students, such as in-person campus tours or events and presentations typically held in Devlin Hall. Gosselin and his colleagues turned to technology-enabled alternatives, including virtual "open house" sessions that featured the academic and social highlights of the BC experience, and live-video tours of the campus conducted by student volunteers using smartphones and camera stabilizers ("We initially had a problem at times with wind noise," said Gosselin, "but we secured better microphones and that helped.")

One of Admission's most popular features, "Eagle for a Day"—where prospective students pair up with a current BC undergraduate for three hours on campus—became "Eagle for a Discussion," a 30-minute chat via Zoom.

"We held about 20 to 25 of these a day," said Gosselin. "Of course, it's not the same as walking around campus with a current student, but the prospective students were still able to have those informal discussions and to ask the questions they wanted.

"BC wasn't an outlier in terms of transitioning to virtual mode, but we were very intent on making our programming robust, with a lot of depth and breadth in the programs we offered."

An unexpected but welcome development during the past year was an influx of volunteers to the office's Student Admission Program, through which current undergraduates lead tours and assist with other admission-related activities. The number of SAP participants grew from 900 to 1,100, said Gosselin.

"We were very impressed by the continued enthusiasm of our student volunteers. I think it was a product of students expressing their appreciation for being able to be here on campus, and having a strong desire for conversation; they really wanted to share their experiences with others. We couldn't have done it without them."

But while technology unquestionably aided the recruitment and admission process, prospective students and their parents are still hungry for in-person interaction, added Gosselin, noting that the office hosted some 25,000 visitors to campus this past summer (tours are limited to the outdoors). Meanwhile, although COVID continues to cast a long shadow, Gosselin and many of his staff have been able to get back on the road for recruiting trips.

"It had been about two years since we'd been able to get into a high school," he said, following a recent excursion. "We've certainly seen what technology can do, and going forward our model will be hybrid. But there's really no replacement for the face-to-face, on-the-spot approach."
Sean Smith | University Communications | September 2021