During her freshman year at Boston College, Bailey Renger got a chance to meet Mae Carol Jemison, a former NASA astronaut who made history as the first Black woman to travel to outer space. Their conversation left a lasting impression on Renger, a then-18-year-old with a budding interest in physics. 
"I knew I wanted to be part of NASA after that," said Renger, who will graduate in December. "Although I didn't really think that I ever would be."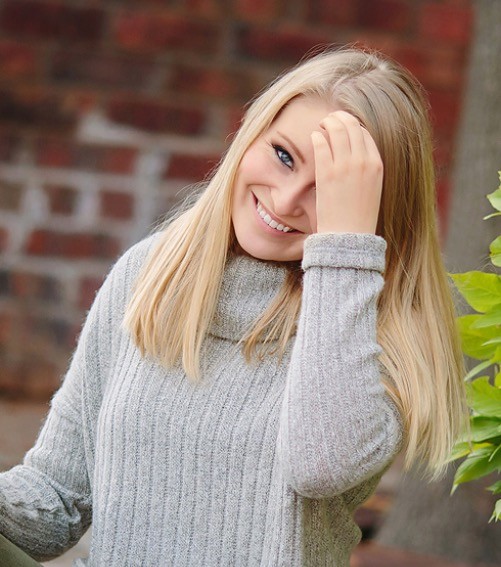 This summer, Renger exceeded her own expectations, landing a coveted internship in NASA's  space communication and navigation program, where the acceptance rate hovers around 1 percent (Renger was one of just 30 interns accepted in the summer of 2021). For 10 weeks, she worked virtually alongside a team of researchers at the Glenn Research Center exploring the creation and application of space-based quantum networks. The experience was as thrilling as she imagined.
"I started with just reading and taking courses on this type of physics, so to be actually applying it and contributing to a future mission was incredibly interesting," she said. "Plus, I got to talk to an astronaut almost every day."
Quantum technology, which uses the rules of quantum mechanics to perform complex calculations, has been heralded by many scientists as the future of computing. With access to a quantum computer, experts say, researchers could run simulations that would alleviate the need for medical testing, collect data from the farthest reaches of the galaxy, and discover new superconducting materials for use in manufacturing.  
Linked together to form a network, quantum computers could also transform the way we collect, store, and send information. In 2018, NASA announced a partnership with MIT's Lincoln Laboratory to explore the use of a laser system on the International Space Station that would connect quantum computers on Earth. The result, if they are successful, would be a quantum network that allows speedy and highly-secure data transmission to take place without physical connections of any kind. 
As part of her internship responsibilities, Renger spent hours pouring over literature related to quantum memory architectures—noting data points like storage times and what wavelength they operate on—to determine the most appropriate model for NASA's future mission. Her recommendations were included in a report delivered to NASA headquarters. 
The experience affirmed Renger's passion for quantum theory, and allowed her to utilize the knowledge and skills she's gained as a physics major at Boston College: in addition to working in optics and astrophysics labs, Renger has completed a graduate course in quantum computation, and gained real-world research experience through her involvement in the Boston College Research Experience for Undergraduates, a summer program where students utilize integrated science to tackle complex societal problems.
"NASA was really a culmination of all the experiences I've had so far, and it really helped me get a better idea of how I can contribute to the field," she said.
Renger's next move will be applying to graduate programs in hopes of continuing to work in quantum technology either through a start-up or research lab. It's a field in which there is still so much to discover, which is what makes it so exciting, she said. 
"Less than a hundred years ago nobody really believed that this type of physics was real—it seemed like something out of a sci-fi or fantasy novel," she said. "Now we're actually learning how to implement it."
Alix Hackett | University Communications | September 2021