Neil Wolfman, a professor of the practice in the Chemistry Department who earned teaching awards from two Boston College honor societies, died January 15. Dr. Wolfman had been on medical leave for most of the past year after being diagnosed with cancer.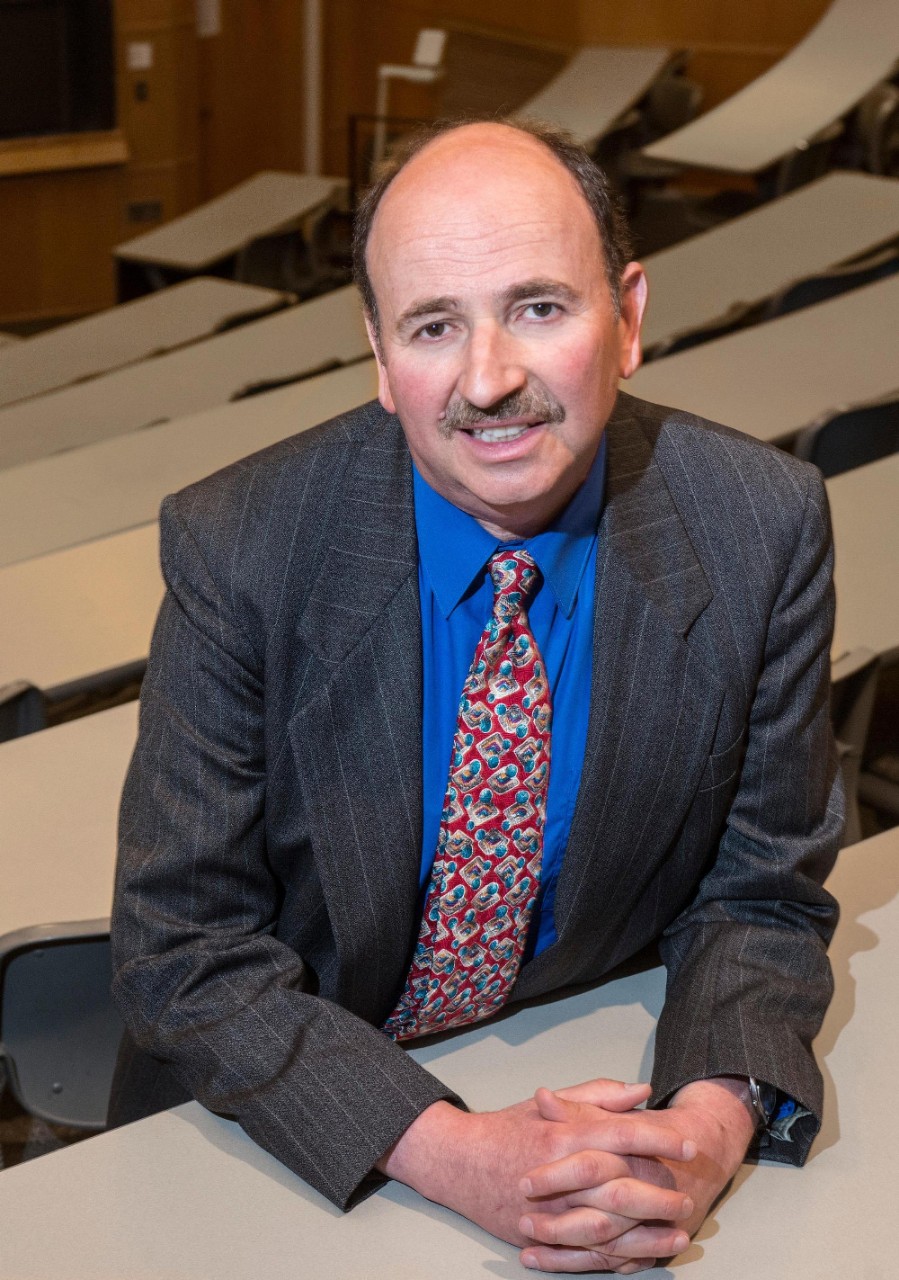 Dr. Wolfman joined the University as a part-time faculty member in 2000, after having worked in the pharmaceutical industry for nearly 30 years, primarily researching autoimmune diseases and muscle regeneration. He taught General Chemistry to classes comprised predominantly of freshmen, most of them science majors or on the pre-med track.

He also taught in the Gateway Scholars Program, which supports first-generation college students interested in majoring in science. Every year, Dr. Wolfman and his wife Deborah invited students in the program to their house for a homemade dinner.

In 2015, the Boston College chapter of Phi Beta Kappa selected Dr. Wolfman for its annual Teaching Award. Three years later, he was chosen as Teacher of the Year by the Boston College chapter of Alpha Sigma Nu, the honor society of Jesuit colleges and universities.

Those who nominated him for the teaching awards consistently emphasized his care for students, with many calling him a mentor and expressing gratitude for his guidance on course selections, job interviews, and graduate school applications. One student praised Dr. Wolfman for devoting so much attention to "the growth and development of his students." Another said Dr. Wolfman "pushed his students to think—not just to memorize—chemistry and helped us learn how to love learning. He has helped me every step of the way during my journey to becoming a scientist."

"Neil Wolfman exemplifies what a good science professor is," said Pilar Landon '09, reflecting on faculty who had shaped her BC years in an interview with the Boston College Chronicle shortly before her graduation. "He makes sure not only that you understand the concepts, but that you feel connected to the material and to him as an instructor. He also mixes clarity with humor and has great patience for his students."

Dr. Wolfman's page on the Chemistry Department website summed up his teaching philosophy: "[He] believes that strong problem-solving skills will serve his students well throughout life, regardless of what career path they choose…Many students are 'fence sitters' when they first approach their college science courses. Although they enjoyed biology and chemistry classes in high school, they are not sure whether they are sufficiently passionate about these areas to pursue careers in science."

Speaking with the BC College Chronicle after winning the PBK award, Dr. Wolfman described teaching at BC as "a fantastic experience."

"My students know I care about them. They know I will do whatever I can to help them. If I can contribute to their success even in a small way, that's so gratifying."

Undergraduate Chemistry Labs Director Lynne O'Connell recalled Dr. Wolfman's commitment to, and "deep appreciation" for, the Gateway program. "He strove to understand the unique challenges that the Gateway students face in college by getting to know each one on a personal level.  When the coordinators and instructors of the program met, he often asked the difficult and sometimes uncomfortable questions that were necessary for the group to wrestle with.  

"Like his students, I often found myself seeking Neil's advice from time to time," O'Connell added. "He grappled with many student issues, from having to walk a student to University Counseling Services to questions of academic integrity.  His experience in these matters made him an excellent source of guidance, and I know many of my colleagues sought him out for similar reasons."

Dr. Wolfman was born in Brooklyn, NY, and raised in the Bronx by immigrant parents, both Holocaust survivors. Speaking with The Heights in 2014, he recounted how, as a seven-year-old, he discovered his love of chemistry by pouring a packet of M&Ms into a bottle of club soda and watching the liquid change color: "I thought, 'That's it. I want to dissolve M&Ms in club soda for the rest of my life."

After graduating from the Bronx High School of Science, he earned a bachelor's degree at New New York University and master's and doctoral degrees from Cornell University; he met Deborah at Cornell several weeks before completing his doctorate.

In 2016, Dr. Wolfman was formally appointed as a full-time visiting assistant professor in the Chemistry Department and subsequently named a professor of the practice.

A funeral service for Dr. Wolfman was held in Nashville on January 19; a memorial service will be held on Sunday, February 16, at 2:00 p.m. at Temple Aliyah, located at 1664 Central Avenue in Needham, Mass. His family asks that pictures, kind words, and memories be sent to neilwolfmanlegacy@gmail.com.
University Communications | January 2020