The Schiller Institute for Integrated Science and Society at Boston College has awarded 15 grants totaling $410,000 for research projects proposed by faculty and researchers from across the University as part of its inaugural Schiller Institute Grants for Exploratory Collaborative Scholarship program.
Eight "Type 1" grants of up to $15,000 and  seven "Type 2" grants of up to $50,000 were awarded following a review  of 27 proposals, said Seidner Family Executive Director Laura J.  Steinberg. The awards fund a range of research costs, with Type 2 funding covering the salary of a graduate student for up to one year.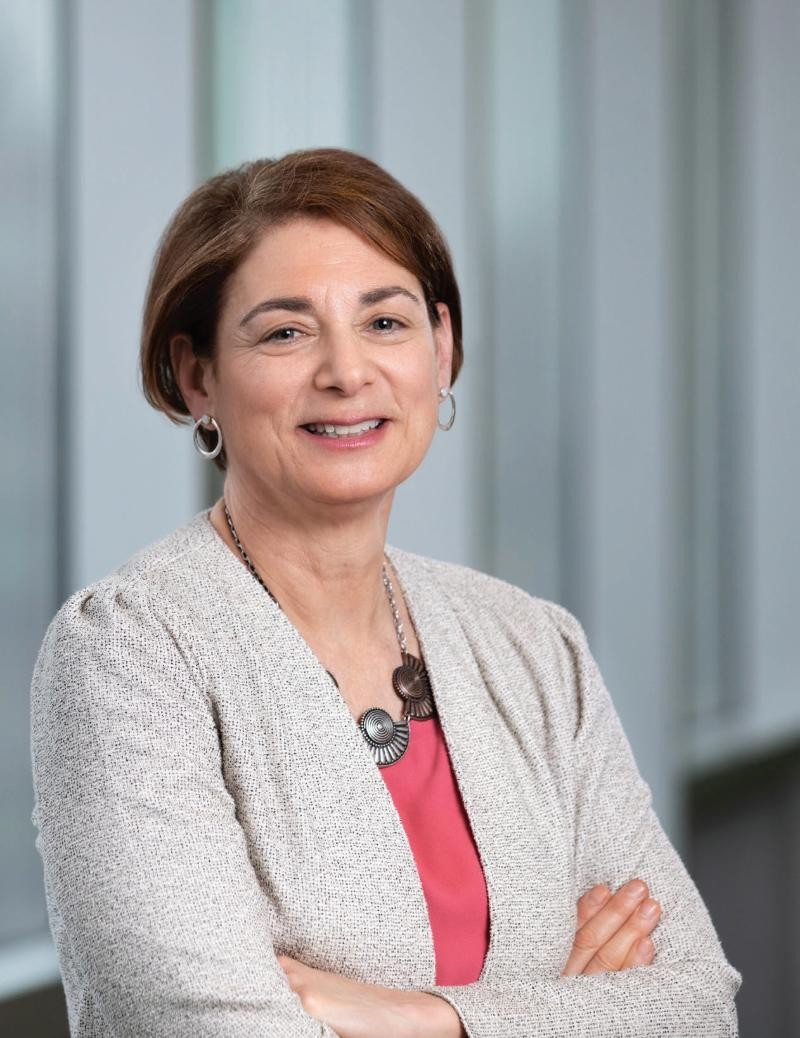 "These grants were made to catalyze the kind of research that the Schiller Institute was created to advance," said Steinberg. "They are 'in the world' and 'of the world' types of projects. In addition to a broad representation of the faculty, most involve undergraduate or graduate student participation. They are all reflective of faculty passions for deep societal problem solving."

The SIGECS program supports collaborative research projects and creative activities in the Schiller Institute's principal research focus areas of energy, the natural environment, and health. The grant program recognizes that collaborative efforts of faculty and researchers who have different knowledge, perspectives, and expertise can make significant contributions to addressing inherently interdisciplinary societal issues like these.

The program was created to support projects that are exploratory in nature: either fostering collaborative conversation within the context of a particular project, or helping faculty identify shared interests, or providing a mechanism for testing hypotheses or driving collaborative scholarship.
During the past year, Steinberg conducted discussions with more than 200 faculty and researchers -- both in person and virtually -- in order to outline the institute's research interests, build awareness about the grants program, and emphasize the desire to bring together researchers from all schools and colleges and the many academic disciplines faculty address.

"We worked really hard on bringing faculty into the fold," said Steinberg. "We explained the breadth of ideas that are welcome to the Schiller Institute. We wanted to assure faculty that everyone is welcome in the Schiller Institute. I think that is a driving reason we had such success in the breadth of applicants and ideas."

In addition to spurring cross-disciplinary collaboration and applied, problem-focused research, some projects are intended to lay the groundwork to leverage additional funding from external sources, Steinberg said.

Faculty participated in a virtual kick-off event last month, providing short presentations about the projects to their colleagues. Outcomes will be highlighted at a showcase of awardee research slated for next April in the Schiller Institute offices and the Integrated Sciences building, slated for completion later this year. Teams will report on their outcomes for up to two years following project completion, noting additional subsequent projects, external grant funding or papers published as a result of the initial grant.

In their proposals, faculty were asked to address an area of critical concern in the areas of energy, the natural environment, or health through research or creative expression. The projects were expected to be new to the proposing teams. A project could advance earlier research by a team member, but the new proposal had to take that work in a new direction, apply new perspectives, draw on data from other disciplines, or show a likelihood to benefit from the perspectives of faculty members with different expertise.
"

These grants were made to catalyze the kind of research that the Schiller Institute was created to advance. They are 'in the world' and 'of the world' types of projects. In addition to a broad representation of the faculty, most involve undergraduate or graduate student participation. They are all reflective of faculty passions for deep societal problem solving.

"

One grant will fund The Boston College Multidisciplinary Faculty Research Seminar on Climate Change, bringing together 24 faculty from across the university. The team will present a multi-year faculty research seminar highlighting climate change, and related energy and environmental issues. The first, pilot year, includes monthly research presentations by eight to ten BC faculty.  Selected senior Ph.D. students will be invited to participate in the seminar in year one. In subsequent years research presentations by outside speakers and selected graduate students will be folded into the programs.

Steinberg called the proposal a unique opportunity to expand the "capacity to collaborate" on a central issue confronting society.

"This is about looking at climate change, coming up with questions faculty  want to address, identifying interested researchers, and going forward on the research," she said. "This is a terrifically varied group of faculty. In spite of the fact that they dealt with restrictions on meeting and working together due to COVID, they were still motivated to put this proposal together and do work virtually."

Another project, Engaging Elementary Students in Science Through the Stories of The Earth: Broadening Participation in Earth and Environmental Science brings together Professor of Earth and Environmental Sciences Ethan Baxter and Lynch School of Education and Human Development Professor of Teaching, Curriculum, and Society Kate McNeill.

Expanding on a series of YouTube videos produced by Baxter, the grant aims to increase the awareness and inspiration for EES in diverse communities, focusing on K-5 children by providing an interactive storytelling platform to inspire wonder, curiosity, and responsibility for the Earth. 

"We will create new episodes and new instructional resources to assist educators and families in using the resources with children," the team proposed. "A critical element of the new episodes will be a diverse group of co-hosts to promote gender and racial diversity in EES.  We will use survey data and best pedagogical practices in developing new content.  Our goal is to spark the curiosity of the next generation of earth and environmental scientists and thinkers."  

Among the Type 2 awards is the project Hierarchical Gaussian Process Regression for Meta-Learning of Molecular Geometry Optimization, proposed by Assistant Professor of Chemistry Junwei Lucas Bao and Professor of Computer Science Jean-Baptiste Tristan.

The team plans to develop machine learning methods to quickly evaluate  unusual molecular structures that could ultimately advance the analysis of materials that may have applications in pharmaceutical development, renewable energy, and quantum computing.
Another grant will support collaboration among the School of Social Works's Cal Halvorsen and Christina Matz, Connell School of Nursing's Elizabeth Howard and Karen Lyons, and Sociology's Sara Moorman in a pilot project titled An Interdisciplinary Evaluation of the Health Benefits of Participating in a Federally Funded Community-Service Employment Program for Low-Income Older Adults.

The team will assess the influence of the federal Senior Community Service Employment Program on participant health across multiple domains, including physical, psychological, social, financial, and interpersonal health and well-being. This project builds on a 2020 study by Halvorsen that revealed how program participation led to increased knowledge and use of food and housing security programs, decreased social isolation and financial stress, and increased confidence, among other findings.
"To the best of our knowledge, this will be the first evaluation of the health and well-being outcomes from SCSEP participation," the team said.
Other projects awarded Schiller Institute Grants for Exploratory Collaborative Scholarship include: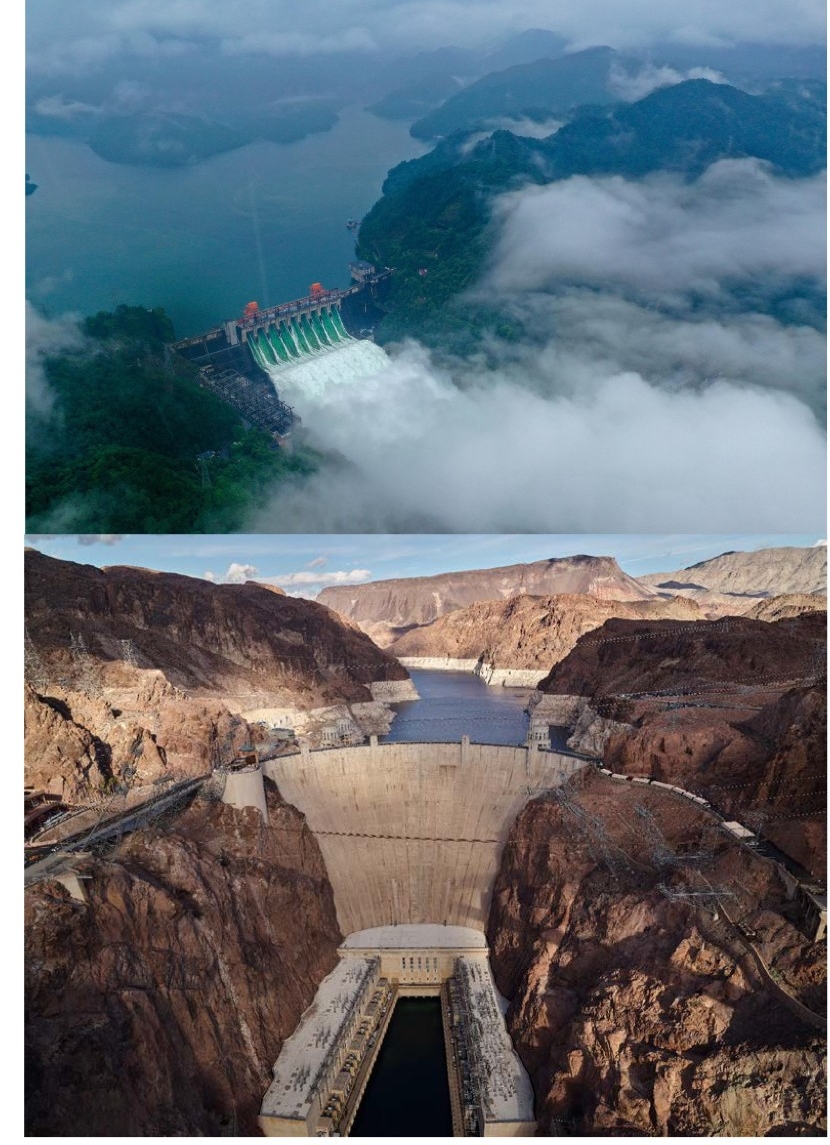 Project Title:

Hydropower and Its Environmental, Socio-economic, and Political Implications
Collaborators: Ling Zhang, History Department; Noah P. Snyder, Earth and Environmental Sciences Department.

Summary: By comparing various case studies in America and Asia, their project studies a wide range of issues in regard to hydroelectric dams, not only their problems, such as historical dam failures, damage to human settlement and livelihood, and habitat degradation, but also their potential service to energy transition and environmental sustainability.

(Photo: Towo dams. Top depicts flood water at the Xin'anjiang Dam in east China in 2020; bottom shows Hoover Dam in the U.S.)

Project Title:

Chelsea's Child Wellbeing Initiative: A District-Community-University Partnership
Collaborators: Rebecca Lowenhaupt, Educational Leadership Department; Gabrielle Oliveira, Teaching, Curriculum, & Society Department, Lynch School of Education and Human Development.

Summary: Study child wellbeing in response to the COVID-19 pandemic and beyond in light of critical societal issues in public health, immigration, and education in Chelsea, Massachusetts.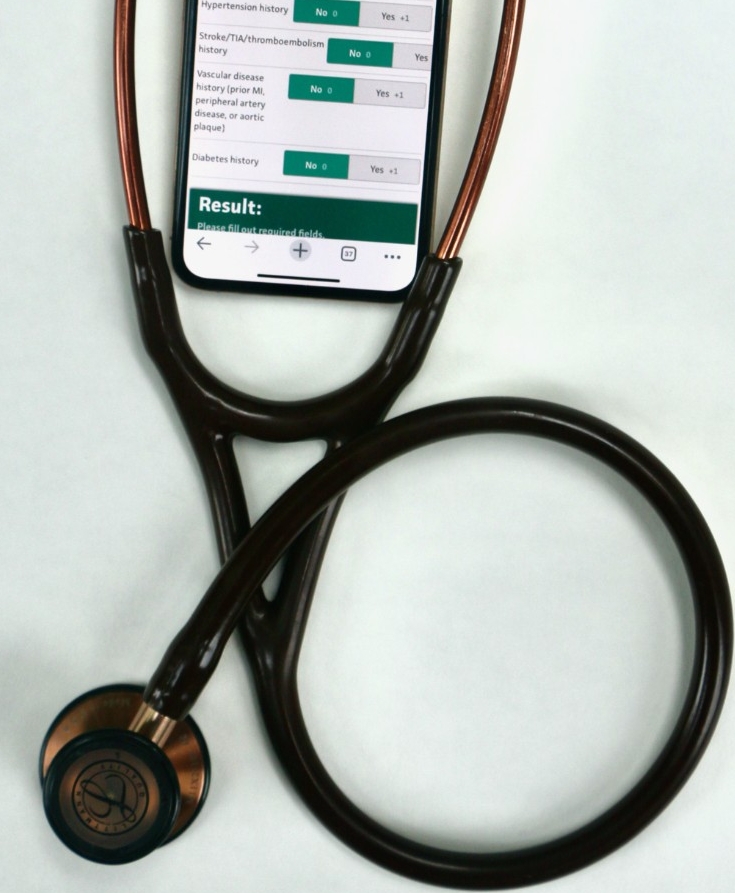 Project Title:

Telehealth Beyond the Pandemic: The Human Work of Primary Healthcare Communication, Relationships, and the Value of the Human in Primary Care
Collaborators

: Ashley Duggan, Communication Department; Monica O'Reilly-Jacob, Connell School of Nursing; Andrea Vicini, Theology Department.
Summary

: The team will explore the development and maintenance of patient-clinician trust in virtual primary care and the unintended consequences of the overuse of health care services.
Project Title:

Injection Wells and Induced Seismicity in Historical Perspective
Collaborators

: Conevery Bolton Valencius, History Department; John E. Ebel, Earth & Environmental Sciences Department; Jonathan Krones, Engineering Department.
Summary

: In light of earthquakes caused by the disposal of liquid waste from contemporary fracking operations, the researchers will examine whether extraction techniques from efforts to produce fossil fuels in earlier eras also produced tremors, particularly in gas and oil production zones.
Project Title:

Using Human-Centered Approaches to Make Cloud Computing Green
Collaborators: Lewis Tseng, Computer Science Department,; Nam Wook Kim, Computer Science Department.
Summary:

Our daily life and work are migrating to cloud computing, increasing energy consumption to support cloud computing. Exploring a "human-in-the-loop" design the team will design an interactive system that takes user preferences, and uses system metrics to encourage users to adopt energy-efficient behavior.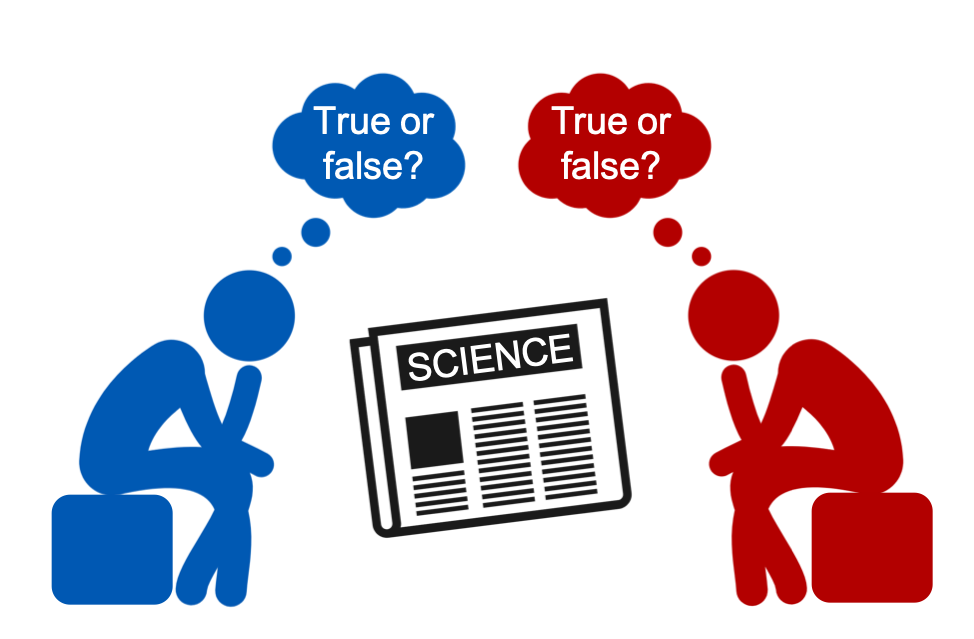 Project Title:

Leveraging philosophical and folk conceptions of truth to improve science communication practices
Collaborators: Liane Young, Psychology and Neuroscience Department; Richard Atkins, Philosophy Department; Daniel McKaughan, Philosophy Department; Mo Jang, Communication Department.

Summary: Media outlets have declared this a "post-truth era." The researchers will examine whether folk conceptions of truth depart from philosophical accounts of truth in a way that helps explain why politicized topics receive such divergent truth labels; and how can science be communicated in a way that promotes both trust and public acceptance of scientific knowledge.
Project Title:

Evaluating the Health Impacts of Disasters on Youth
Collaborators:

Betty Lai, Counseling, Developmental, and Educational Psychology Department, Lynch School of Education and Human Development; Summer Hawkins, School of Social Work; Christopher Baum, Economics Department.

Summary: Using the Youth Risk Behavior Survey, the team will examine how disasters affect youth health behaviors, in particular the impact of 2012's Hurricane Sandy on mental health and health behaviors of youth in the direct path of Hurricane Sandy to those at further distances.

Project Title:

Plasmonic Nanoantenna Electrodes for Probing Solar Fuel Catalysis
Collaborators:

Matthias Waegele, Chemistry Department, Kenneth Burch, Physics Department.

Summary: The goal of this project is to develop an experimental platform that will yield transformative insights into solar fuel synthesis.
Project Title:

Developing Culturally-Tailored Interventions to Overcome Genomic Health Disparities in Communities of Color
Collaborators:

Andrew A. Dwyer, Connell School of Nursing; Maria Pineros-Leano, School of Social Work; Sharlene Hesse-Biber, Sociology Department.
Summary:

The 'Genomic Era' holds great promise for improved health. But advances in genomic healthcare have not benefited all populations equally. With a particular focus on Latinx and Black populations, the team will develop culturally adapted interventions to surmount genomic health disparities and enable more effective screening to improve outcomes for at-risk blood relatives.

Project Title:

Engaging families in growing their own food through home-based STEM learning experiences 
Collaborators:

Mike Barnett, Teaching, Curriculum, & Society Department, Lynch School of Education and Human Development; Avneet Hira, Engineering Department. 
Summary:

The project will work partner communities to engage low-income youth along with their families in hydroponics, engineering design, and physical computing by building mini Do-It-Yourself greenhouses to grow healthy produce. The year-long project aims to develop capacity and knowledge amongst families to grow and access healthy food.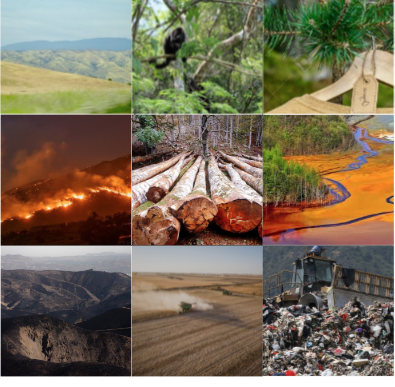 Project Title:

Assessing Public Health and Environmental Racism Impacts of Textile Pollution through Computer-Based Social Justice Research and Multi-Media Art and Data Dissemination
Collaborators

: Julia DeVoy, Brian Smith, and Martin Scanlan, Lynch School of Education and Human Development; and Oliver Wunsch, Jane Cassidy, and Mark Coopper of the Art, Art History, and Film Department.
Summary

: Each year, Americans produce 36 billion pounds of textile waste, which are mostly sent to landfills but also shipped overseas where the materials degrade and pollute the environment. The team will address and amplify the critical challenge of textile waste, a serious public health hazard and an issue that disproportionately affects communities in the Global South, those with lower socioeconomic status, and quite often communities of color.
Ed Hayward | University Communications | August 2021