Welcome, Eagles! In this is online space, you can access information about each of our divisions, Student Assembly votes and resolutions, and updates on our activity from our social media channels and calendars. 
We hope this website serves as a starting point for conversations on how we can best live out our mission to amplify the student voices that need it most, whether in conversations with the administration or in our events and initiatives around campus. As part of our push to make sure the undergraduate government is as deeply connected to the student body, please reach out to any of our executive council members or advisors. If there's an issue you care about or a complaint you'd like to voice, let us know.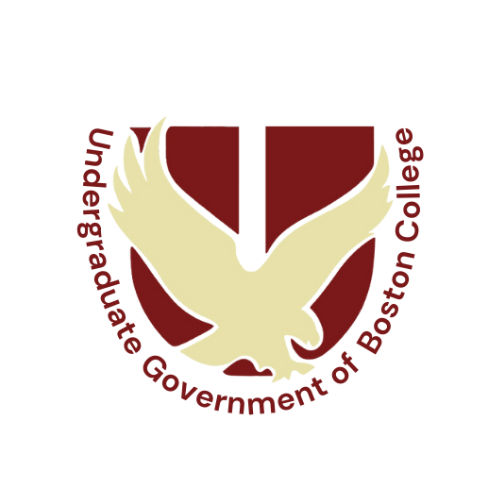 Visit the UGBC office
in Carney 106
E-mail: ugbc@bc.edu
Love Your Body Week Photo Booth

Within UGBC, the Student Initiatives division, Council for Students with Disabilities, and Communications collaborated with the Women's Center for their annual love your body week. This photobooth event allowed students the opportunity to take pictures celebrating their confidence and individuality, paired with a social media campaign for visibility and awareness. Attendees received a free Polaroid picture which will also be posted to social media with their permission.

UGBC Retreat

The UGBC has an annual retreat during the fall semester.  During this time, we set our goals and expections for the coming year, discuss future programming and initiatives, and present the executive council's vision for intentional advocacy throughout the year.

ALC Teddy Bearn Initiative

This event served as a time for people to have informal discussions about diversity and inclusion at Boston College as they make teddy bears.