Boston College School of Social Work Associate Professor Praveen Kumar has been named a Climate and Health Scholar at the National Institutes of Health as part of that agency's new initiative to reduce climate change's negative impact on health and well-being around the world.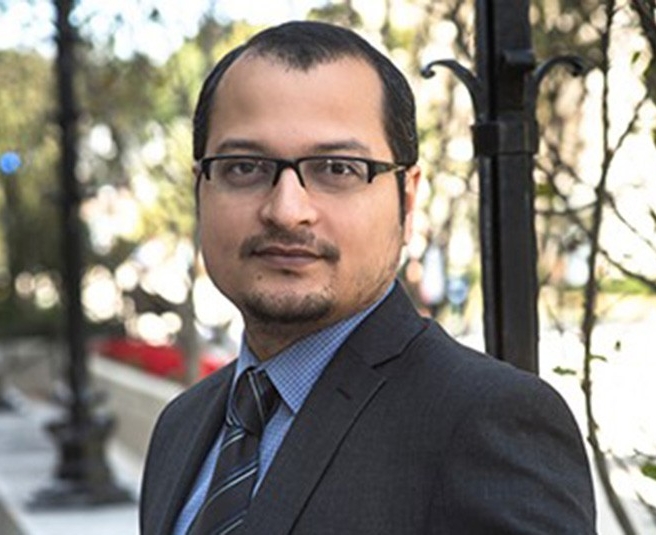 Changes in climate, including increased temperatures, extreme weather events, and sea level rise, pose a severe threat to health, potentially raising the risk of heart disease, mental disorders, insect-borne illness, and other negative outcomes.
"I argue that all scholars should study climate change because it threatens the entire existence of humanity," said Kumar, who examines how the sustained uptake of clean energy interventions affects the health and well-being of low-income communities in South Asia and Sub-Saharan Africa. "Climate is leading to decreased agricultural productivity. It is leading to increased food insecurity. It has now been seen as one of the key reasons for internal and cross-border displacement, which may lead to security issues."
Kumar and the seven other scientists at major universities and research-based organizations named as Climate and Health Scholars will each be hosted by an NIH institute or center for approximately eight months, working with staff across the agency to share knowledge and help build capacity for conducting health and climate-related research.
Kumar will partner with the Fogarty International Center, a program focused on global health. The center was founded in the 1960s and, according to The New York Times, has worked on HIV/AIDS, Ebola, diabetes, maternal mortality, and many other health problems.
While the focus of Kumar's work is still undetermined, one of his two proposals involves creating a data catalog to organize information about climate change and its effects on health. The catalog, he said, would integrate information from existing databases from agencies like NASA and the World Health Organization to create a one-stop-shop for scientists looking for the latest facts and figures.   

"The data that we have for climate-led stressors and their impact on health is fragmented," said Kumar. "Could we have a catalog that combines these databases so that researchers can do impactful analysis and demonstrate what's happening?"
Kumar also wwants to improve how scientists communicate their findings to the general public. His second idea is to write a series of op-eds or host a podcast or webinar that uses clear, easy-to-understand language to convey how climate change is impacting health.
"We need to develop a system to disseminate what we find in the climate change space to the general public in a tone that's easy to understand," said Kumar. "The more aware communities get, the better the public policy decisions could be."
He acknowledged the NIH for selecting him to be in the first cohort of climate and health scholars, where he will represent the field of social work. "We work a lot with marginalized communities," he said, referring to social workers, "and the NIH understands that it is central to work with these communities if we really want to address the health challenges arising due to climate change."
Jason Kornwitz | Boston College School of Social Work | March 2023