More than 6,000 miles from his native Tajikistan, where he faced censorship and the threat of imprisonment, linguist and historian Barakatullo Ashurov has completed what he regards as a very satisfying first semester as a visiting assistant professor at Boston College.
"I am happy to be part of the BC community and have the opportunity to teach subjects that I am most passionate about: histories and cultures of ancient, medieval, and modern nations of the Central Asian region," said Ashurov, who specializes in the languages and religions of pre-modern Central Asia, particularly those of the Sogdians, who lived in modern-day Tajikistan and Uzbekistan between the fifth and 11th centuries CE.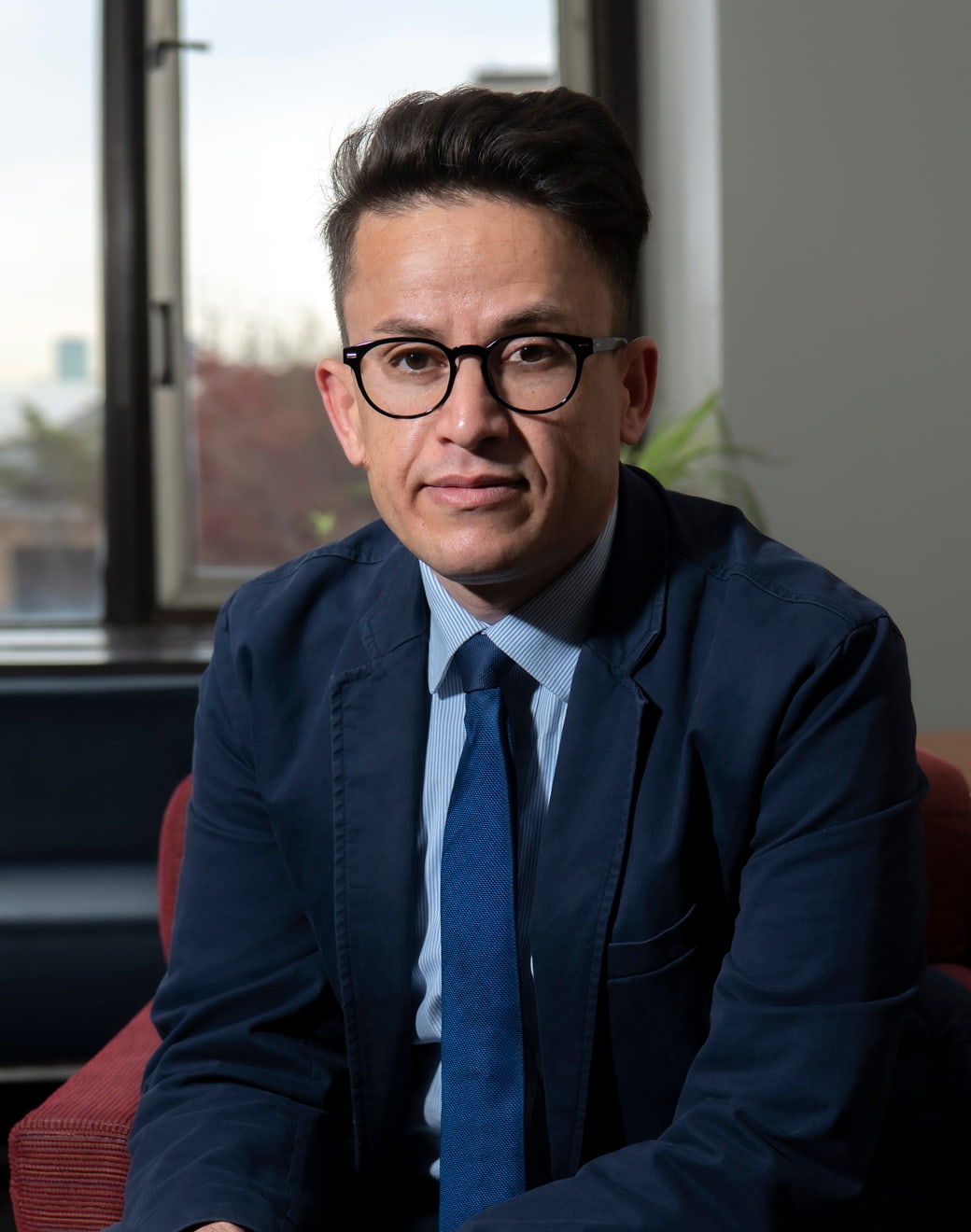 As the Institute of International Education's Scholar Rescue Fund 2019 Beau Biden Scholar, Ashurov also is writing a book that explores the history of Christianity in Central Asia from an ethnolinguistic and ethnocultural perspective. The IIE-SRF arranges and funds fellowships for threatened and displaced scholars at partnering higher education institutions worldwide, which offer temporary academic positions where fellows can continue their work in safety.
Prior to his arrival at Boston College, Ashurov held an appointment at Harvard University with the support of IIE-SRF in partnership with Harvard Scholars at Risk.
In his country, Ashurov experienced suppression for his advocacy and critical academic efforts to prioritize the community-centered documentation and preservation of minority languages and cultural expressions. He has relished the opportunity to work in a different environment.
"My colleagues and students at BC are very supportive, encouraging, and inspiring," he said.
In the fall, he taught undergraduates the political and cultural history of Tajikistan focusing on 19th-21st century pre-Soviet, Soviet, and post-Soviet eras. His spring course offerings are Introduction to Zoroastrianism and Sogdian and Silk Roads Linguistic and Cultural Perspective.
"We are extremely fortunate to have Dr. Ashurov with us this year," said Political Science Professor of the Practice Kathleen Bailey, who is acting as his sponsor. "He brings politics, history, culture, religion, and ethnolinguistics together in a truly interdisciplinary manner that few scholars can authentically achieve. Barakat's research is focused on the Sogdians of Central Asia and the ways in which culture, language, and religion were transferred from ancient to modern times. His latest work on Sogdian Christianity is of great interest to scholars in many fields.
"His courses give BC students the opportunity to study topics that are rarely covered, such as the politics of Tajikistan, Zoroastrianism, and Sogdian sociolinguistics," she added. "We are also delighted to participate in the IIE-SRF program to protect intellectuals such as Dr. Ashurov, who would be silenced in his home country."

—Rosanne Pellegrini, University Communications | December 2019