Above illustration by Kathy DeWit.
After viewing Picasso's artwork in a museum, a young girl is inspired to create a drawing that is "beyond spectacular," so she decides to draw God. That's the starting point of a new book, Drawing God (Paraclete Press, 2019), authored by Church in the 21st Century Center Director Karen Kiefer, that follows Emma's attempts to draw God and the contagious effect her expression of faith has on her friends.
"My hope is that people will read this book and it will get them talking about God and how they see God, and how they see God in themselves and in others," said Kiefer, who noted that Emma's story is grounded in positivity and possibility.
In the book, Emma draws a dazzling sun, a loaf of bread, and a big red heart because she sees God as light, warmth, and love.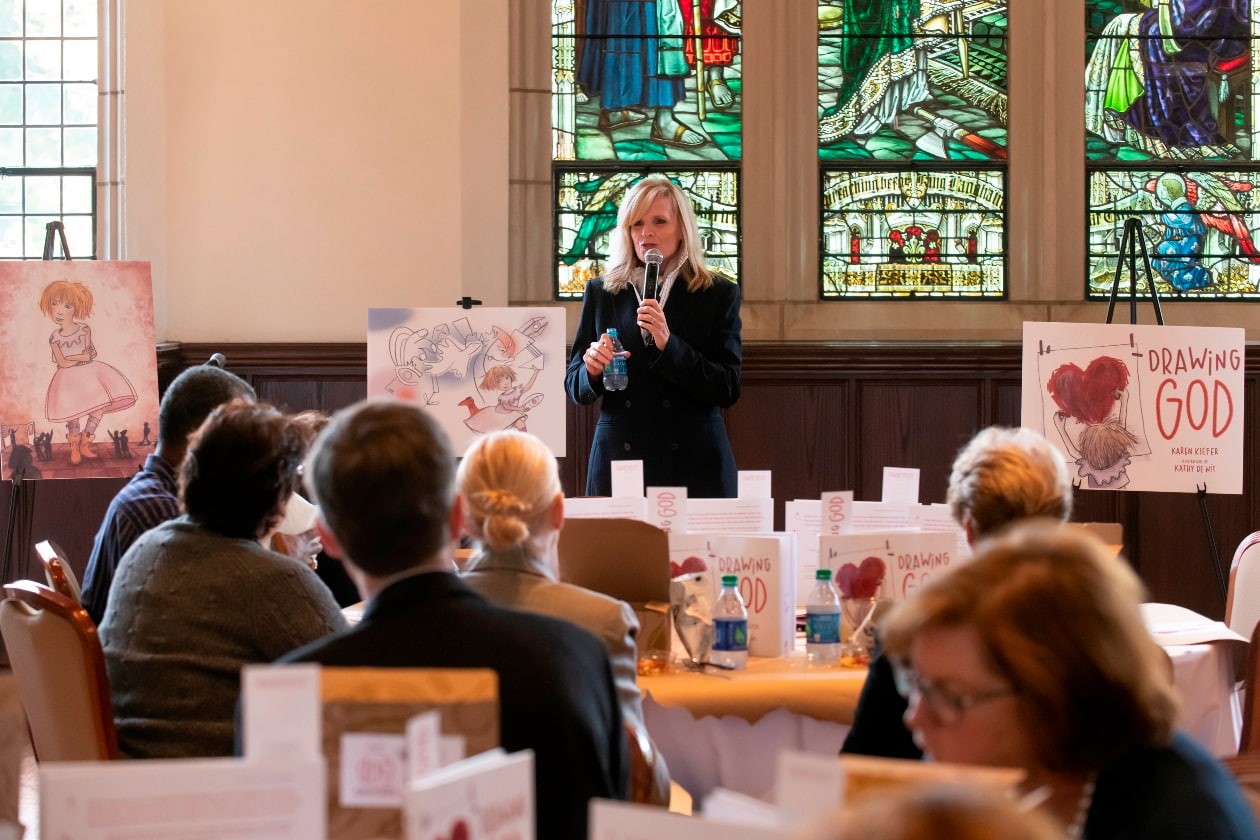 "It sometimes takes great courage to stand up for our faith and to stand up for what we believe," said Kiefer, who says Emma shows confidence in her God drawings even when her friends don't see God in her artwork.
Kirkus Reviews calls Drawing God a "welcome book about children's relationships with God."
"Each one of us sees God differently, and that's the beauty and the gift," said Kiefer. "I also think God looks different during different stages of our lives."
Drawing God was officially introduced at a book launch event in Gasson 100 on Sept. 18 and is available for purchase at the BC Bookstore, as well as other booksellers, including Amazon. Paraclete Press offers a discount on book orders of three or more.
Kiefer says November 7 has been designated as World Drawing God Day. Individuals, families, religious education classes, and Catholic schoolchildren are encouraged to draw their own pictures of God and post them online using the hashtag #drawinggod.
Though the word "Ignatian" is never used in Drawing God, readers familiar with Ignatian spirituality will recognize a connection to the Jesuit idea of "finding God in all things."
Jesuit priest and bestselling author James Martin, S.J., praised Drawing God as "a charming and inspiring book that will help children and their parents begin to understand the beauty and mystery of God."
"I hope readers have really treasured conversations as a result of Emma's story," said Kiefer, who envisions parents and grandparents reading this book to the children in their lives.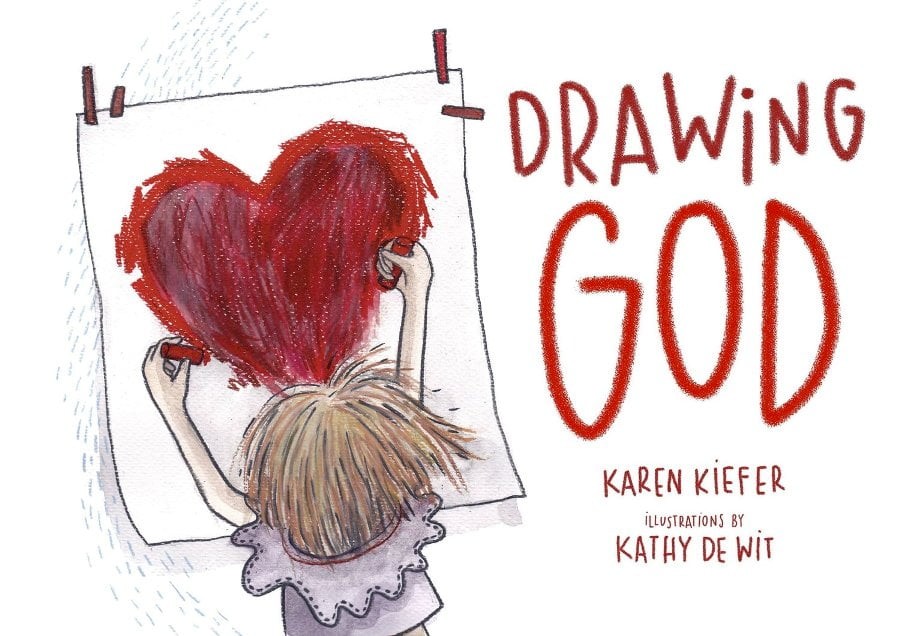 Kiefer said her daughter Emma, a senior at Boston College, was her muse. She even shared images from when her daughter was younger with the book's illustrator, Kathy DeWit. Kiefer and DeWit previously collaborated on another book, The Misfit Sock.
Kiefer also hopes the book, which begins with Emma's imagination being invigorated by a school field trip to a museum, serves as a reminder of how important the arts are, especially in youth education.
Drawing God is the Church in the 21st Century Center's first children's book. It joins other C21 books, events—such as Agape Latte, Espresso your Faith, and Faith Feeds—and C21 Resources as catalysts for conversations about faith.
Kiefer acknowledged that adults as well as children can find talking about God uncomfortable. In response, she says, "we need to get more comfortable with being uncomfortable. That's when we open our minds and hearts to God and faith."
Drawing God is available for purchase at the Boston College Bookstore. For more information about the book and related events, visit c21engage.org.

Kathleen Sullivan | University Communications | October 2019