Luke Kuechly '15 poses for photos with students during a Project Life Movement sign-up drive in 2016. 
A five-minute pause on their way across campus last fall has brought two Boston College students one step closer to becoming life-saving stem cell donors.
In November, nearly 800 students joined the Global Stem Cell and Bone Marrow Registry during a sign-up drive run by the Project Life Movement, a nonprofit dedicated to saving the lives of patients suffering from leukemia, lymphoma, and sickle cell disease. The odds of being matched with a patient are about 1 in 1,000, according to the Project Life website, but in less than three months' time, two Eagles have gotten the call.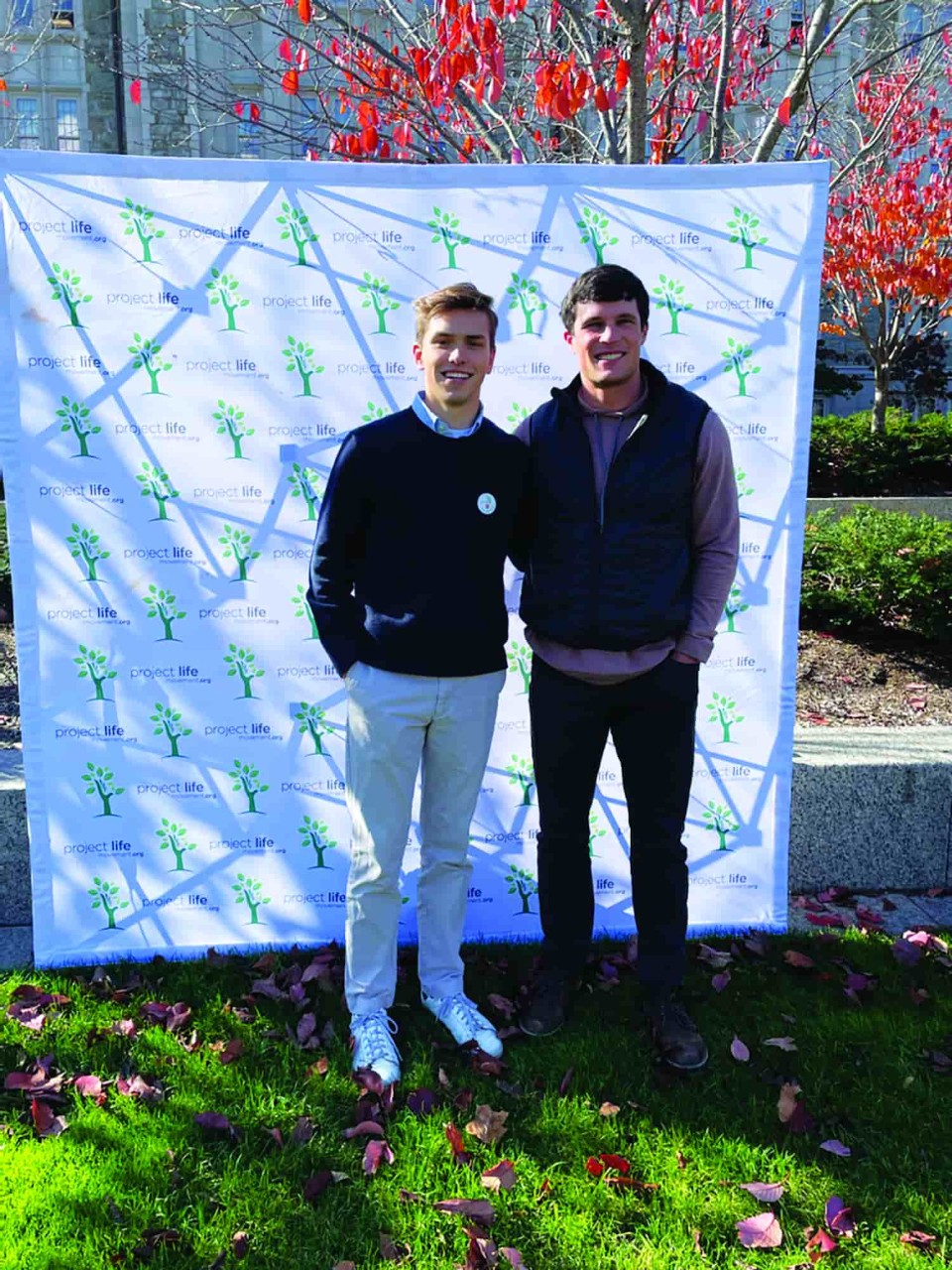 Currently, both students are undergoing further testing to confirm the matches, said Undergraduate Government of Boston College President Jack Bracher '22, who was instrumental in organizing the November event. If all goes well, they will schedule a 3-4 hour procedure to donate their peripheral blood stem cells, which will be used to help save the lives of two patients with leukemia, including a four-year-old girl. (By law, the students' names are kept confidential throughout the donation process.)
Bracher knows the feeling of being matched with a patient—after joining the registry five years ago, he received a call last summer asking him to donate. Soon after, the patient went into remission, but Bracher decided to give back in another way. He worked with the Student-Athlete Advisory Committee and the Project Life Movement to coordinate another sign-up drive on campus.
Joining him at the event was former BC and NFL star Luke Kuechly '15, a national ambassador for Project Life and one of Bracher's personal heroes. Together, they recruited students to swab their cheeks and join the registry, educating them on the process and potential impact. The turnout was one of the highest in Project Life history, a fact that didn't surprise Bracher, who described the event as a natural fit for Boston College. 
"I don't think there's a better representation of being men and women for others than doing something like joining the registry," he said. 
Alix Hackett, University Communications, February 2022